Continuation of my bachelors night post, 5 pounds belly, cured in salt, pepper, brown sugar and garlic (no pink salt used Morton's tenderquick using a recipe found on playingwithsmokeandfire.com). Divided in half cured for 6 days. Pulled from bags rinsed and soaked in clean water for an hour. Changed water at 30 mins. Let sit for 8 hours then smoke with heavy apple chips at 190 dome for about 3 hours until 140 internal. Let chill overnight, sliced thick and divided into 1 pound packs to store. Have just under $3 a pound in it and it is the best I have ever had. Probably will never buy store bought bacon again, too easy ad tasty!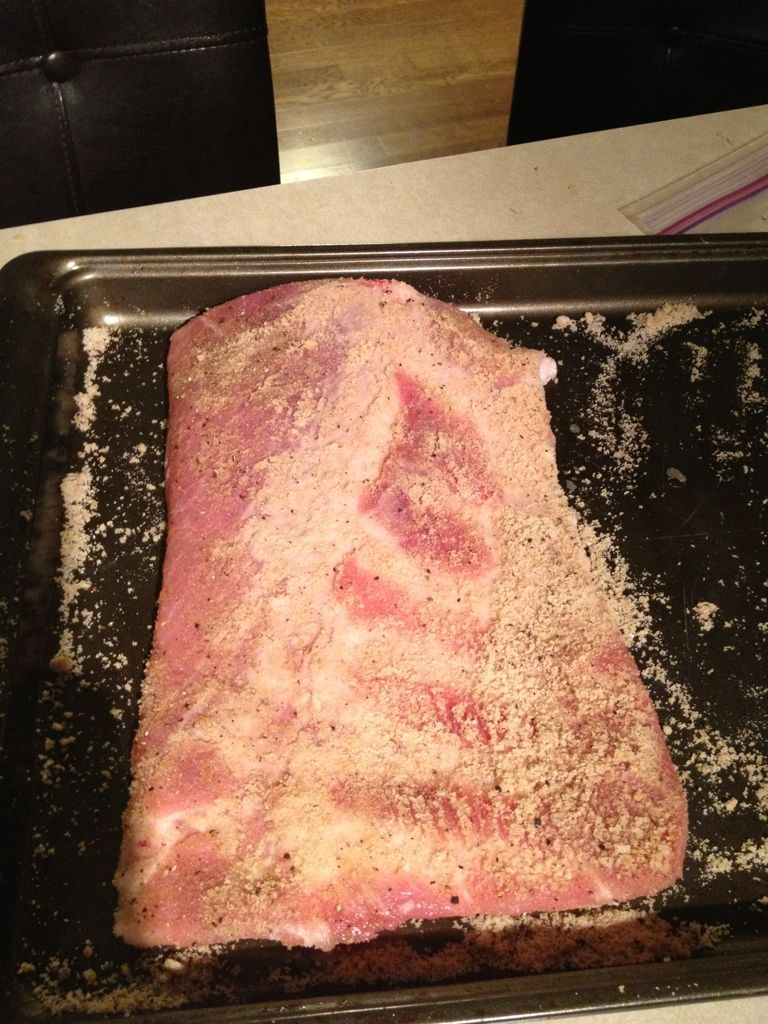 Letting the smoke clear up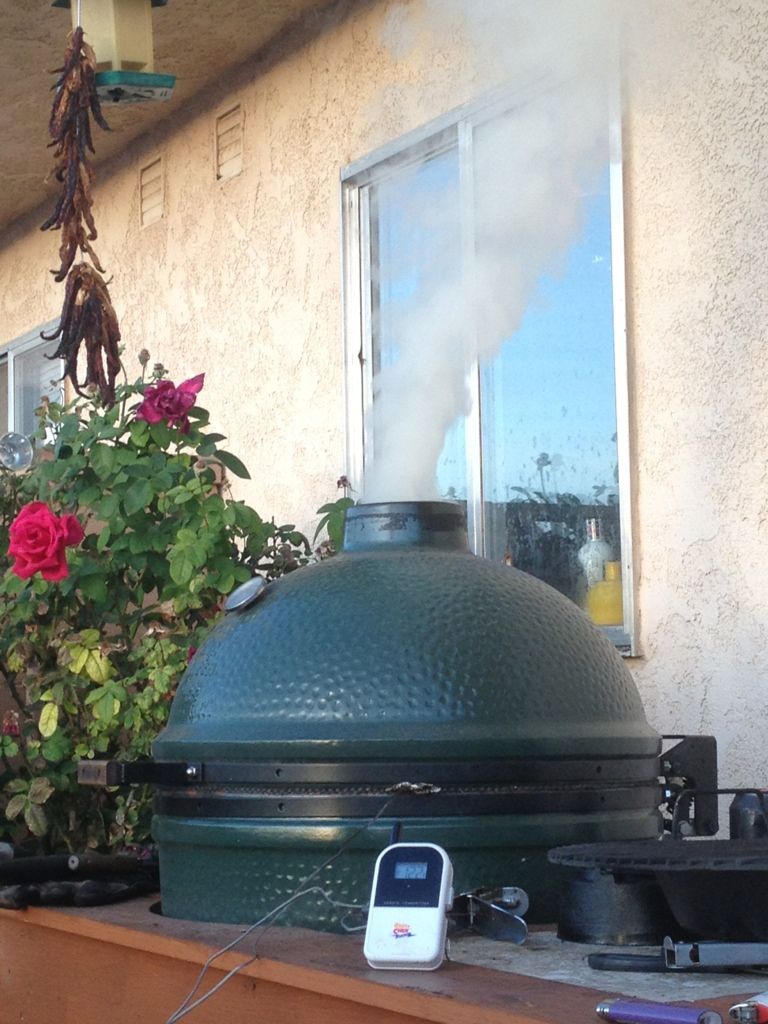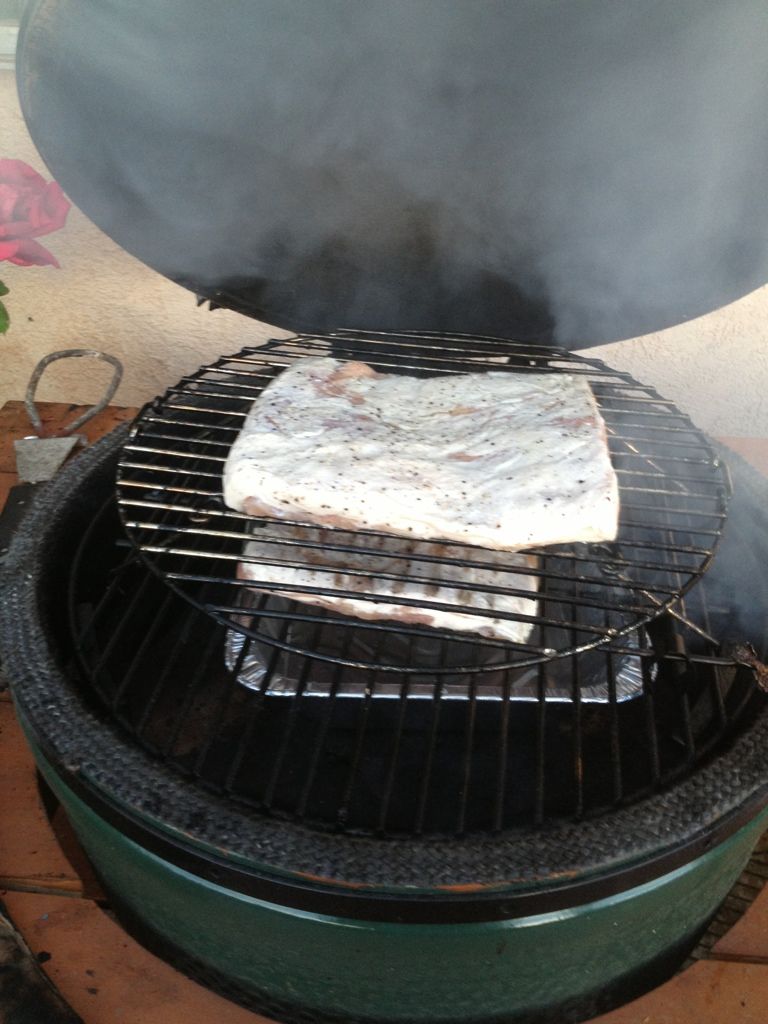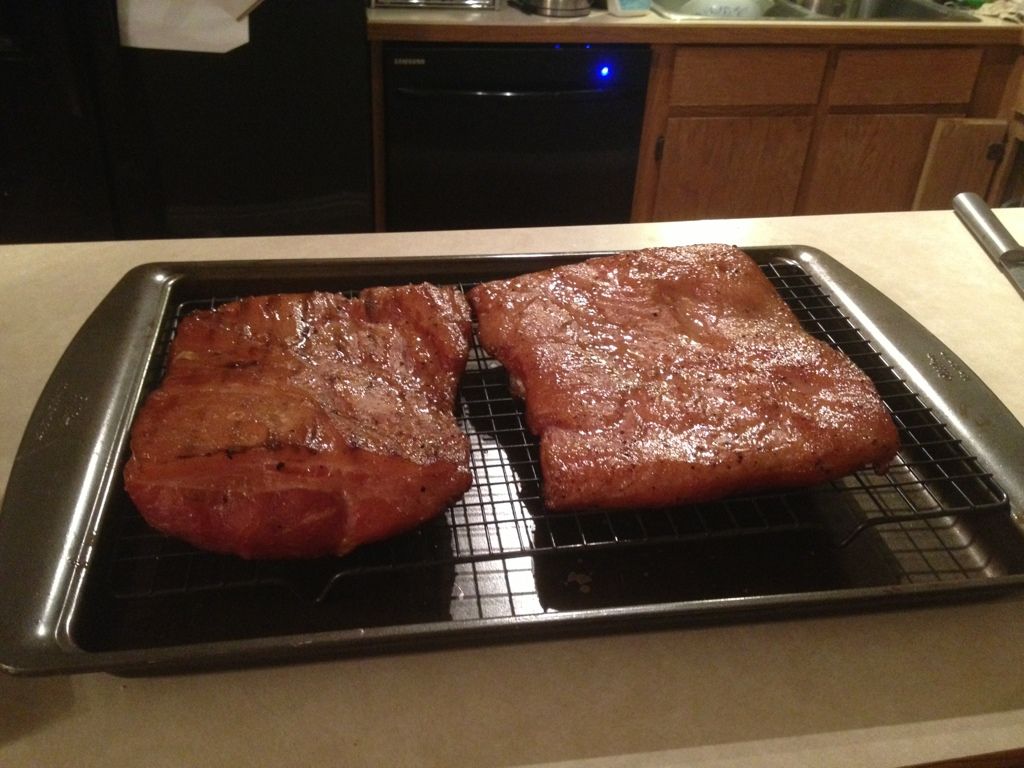 Frying the first slices for breakfast! Delicious!