I was reading a thread on SIGforum and noticed a couple of people talking about the Sig Sauer M400 enhanced od green that Walmart had in their Black Friday Sale for $867. This had me curious so I began looking online and then... I discovered that a Walmart near me STILL had one. Even better, when I called they said that they would honor the Black Friday price... UH-OH...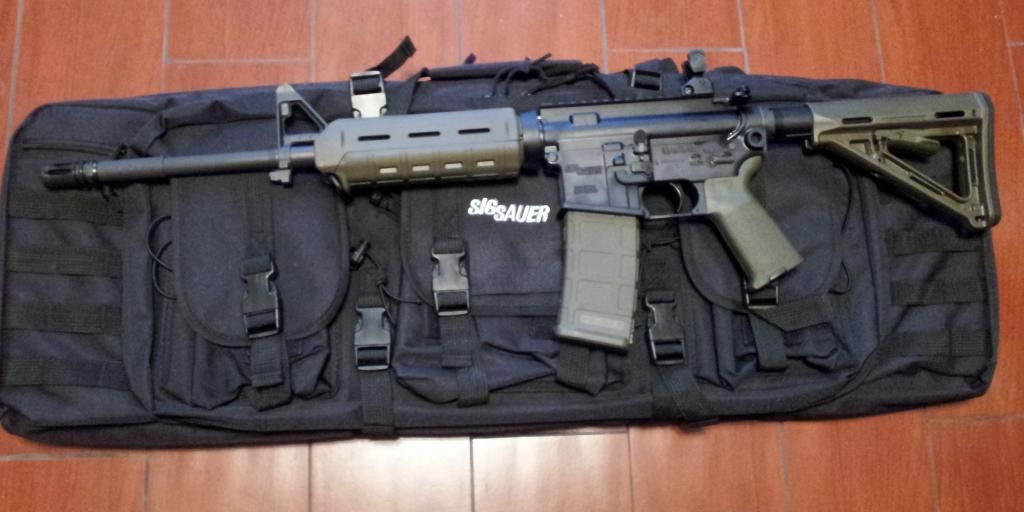 When I got there I'll bet there weren't 20 customers in the ENTIRE store and I was the only one at the gun counter. So... no Black Friday mess for me but I get the Black Friday benefits.
Better pictures on the way when I can get them taken.