Working on putting together a little office Chili Cook-Off contest at work next Friday. I'm planning on taking by normal smoke brisket chili but thought I would enter a second entry of something different like a white chicken chili. Found this recipe
http://www.tasteofhome.com/Recipes/Creamy-White-Chili
online and thought the ingredients would be wonderful. Boy was I wrong they were AWESOME!!!!!!!!!! Setup on the egg was 400 degrees direct with a cast iron skillet directly on the grate at fire ring level. Let the CIS get hot before adding the oil, chicken and all the spice (despite the recipe calling for only garlic at this point). I wanted all the seasonings to blend into the chicken and the leach out into the chili base later. OK anyway here we go: Raws: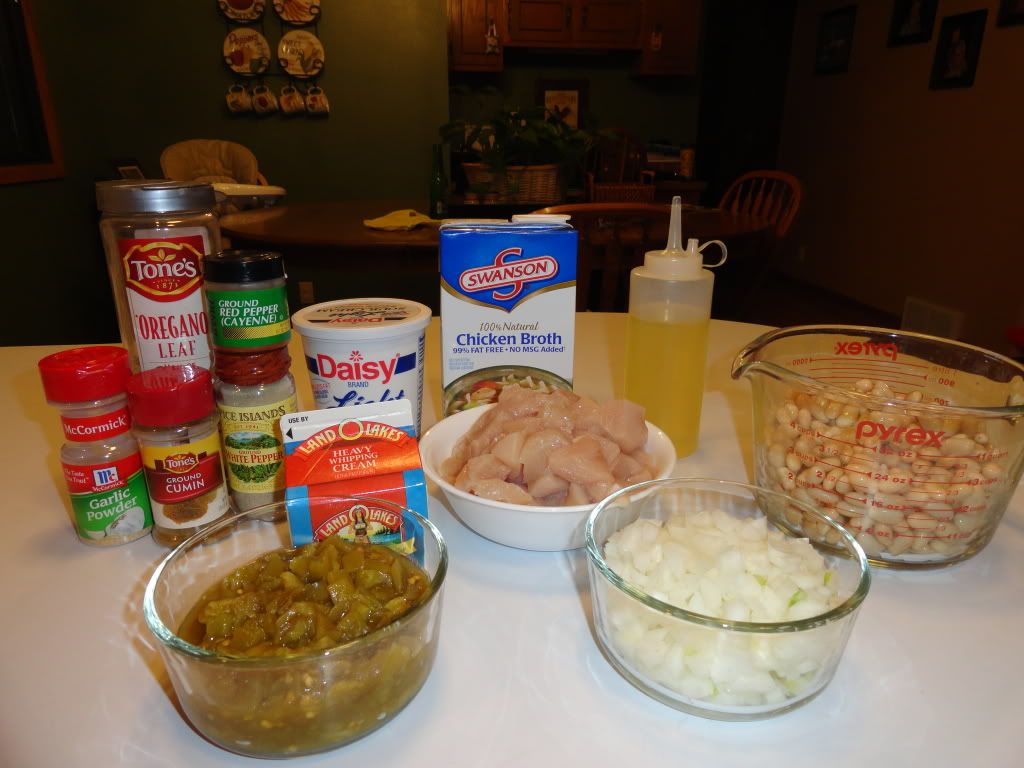 Chicken, onions and spices getting happy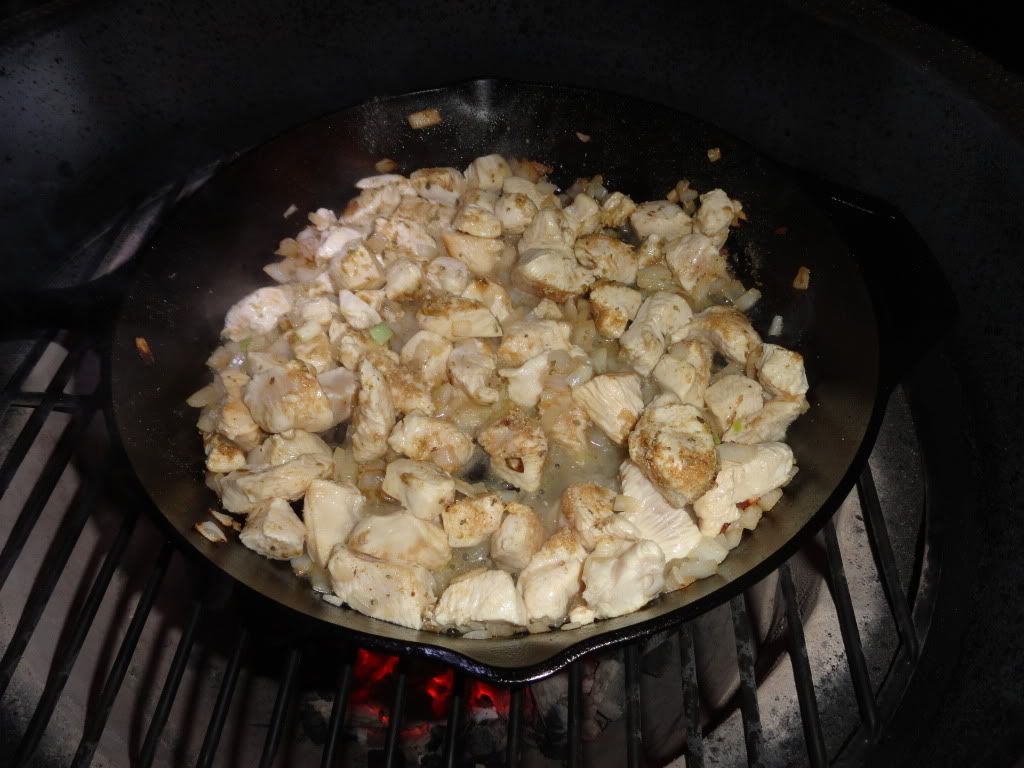 Added Green Chilis, Beans and Chicken Broth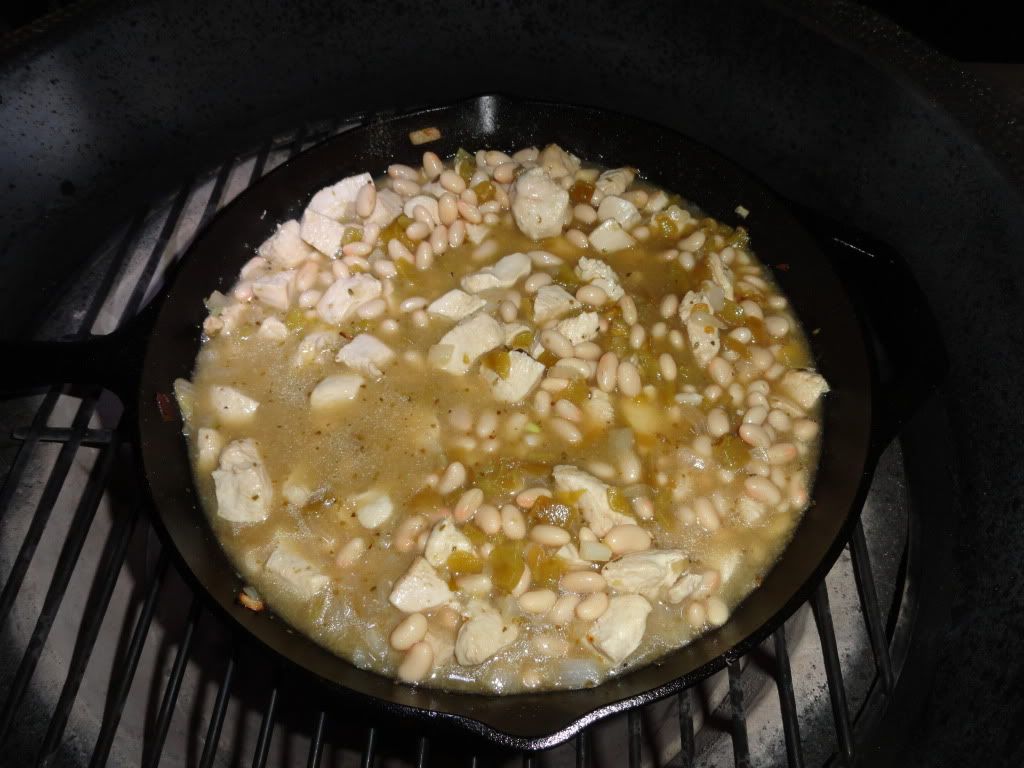 Forgot to take a pic after the chili was done cooked, it looked pretty dry for a chili and I was a little concerned but then I added the heavy whipping cream and sour cream and viola........ creamy chili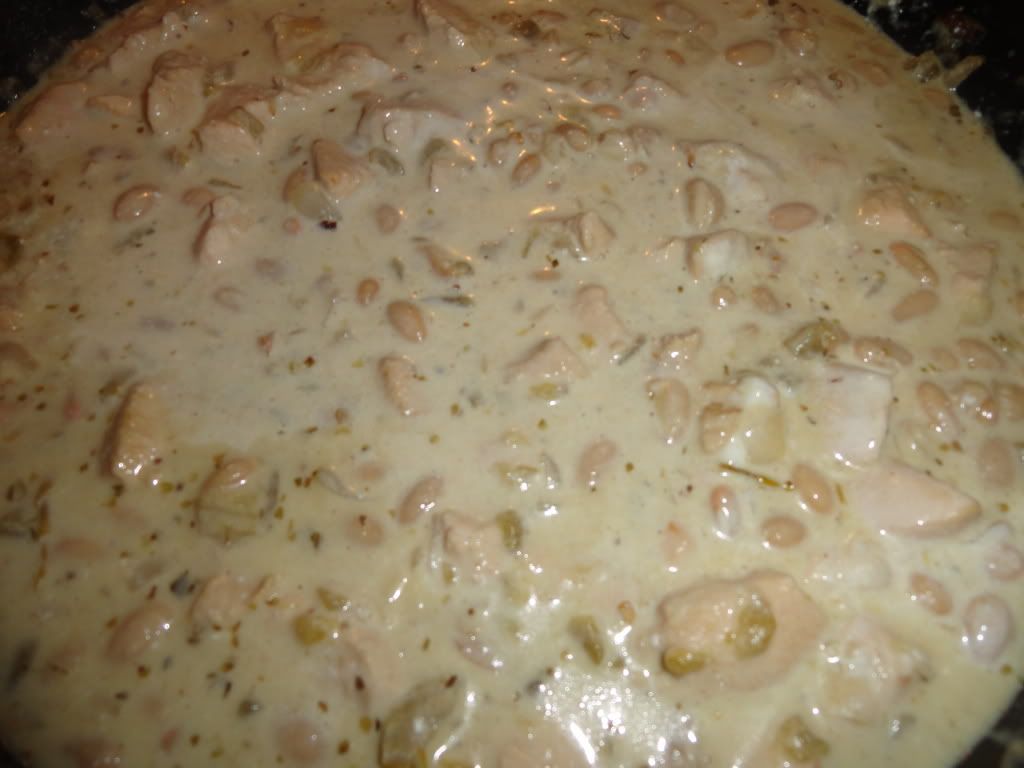 Served up with a Blue Moon Carmel Apple Ale and Cornbread.
Without the little heart cornbread from my sweetie.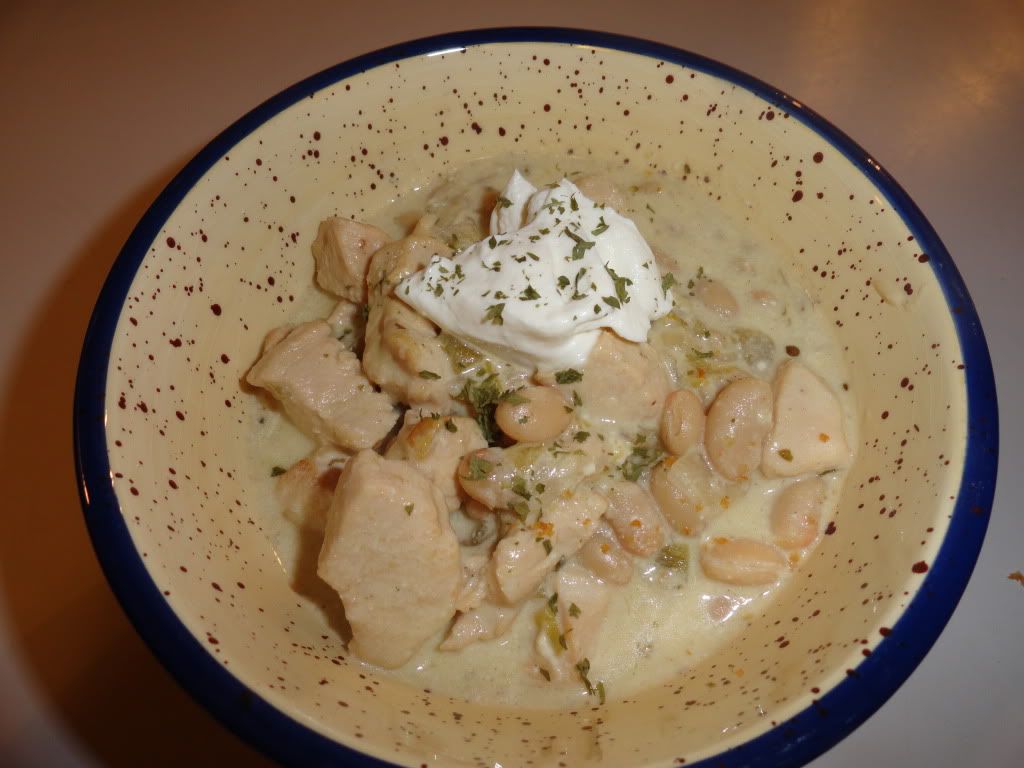 Here is the little one, just over 8 months.
Hope everyone has a great weekend!
NW IA
2 LBGE, 1 SBGE, 22.5 WSM, 1 Smokey Joe