Well had some fun Tuesday night. Everything was cooked indirect and had my MBGE and LBGE going at 350.
First up did Cornish hens. Dusted them and let them sit in the frig all day. Then cooked them at 350 for ~ 1 hour until they were 165/180. On thing I did this time (and I
didn't get a pic of it) was I took the exterior of a pineapple and used it to shield the legs that over hung the PS. I usually dry out the pineapple top and bottom and the thick sides in the egg and use them as smoke for my next cook. This worked out great for shielding the legs of these little hens.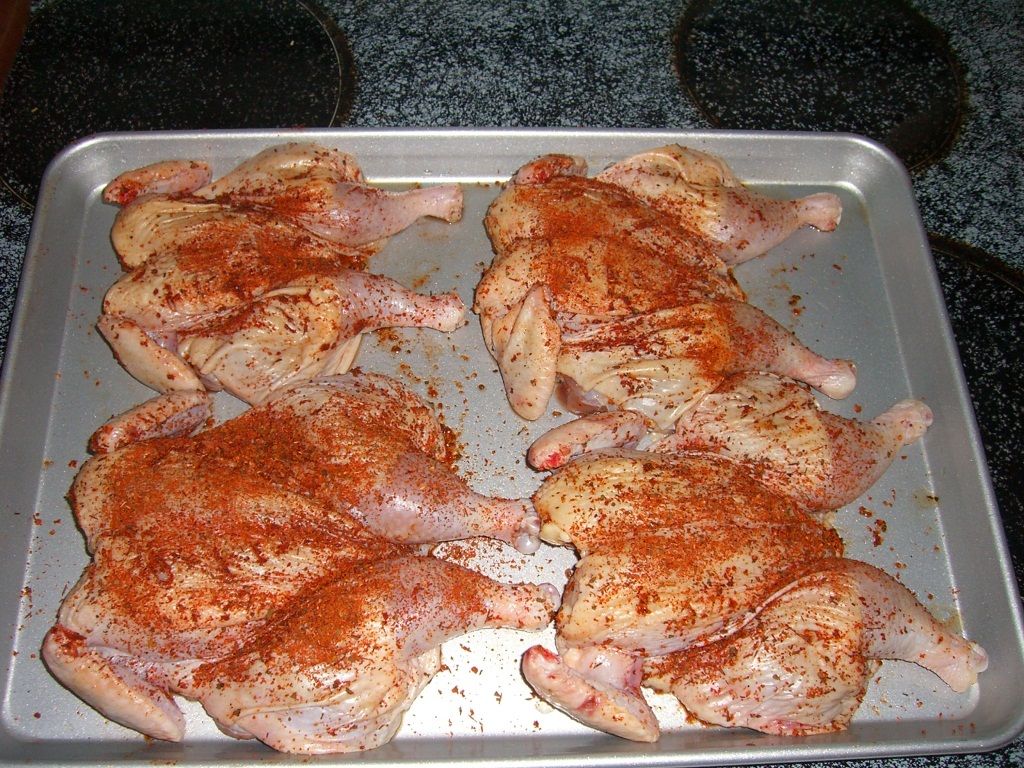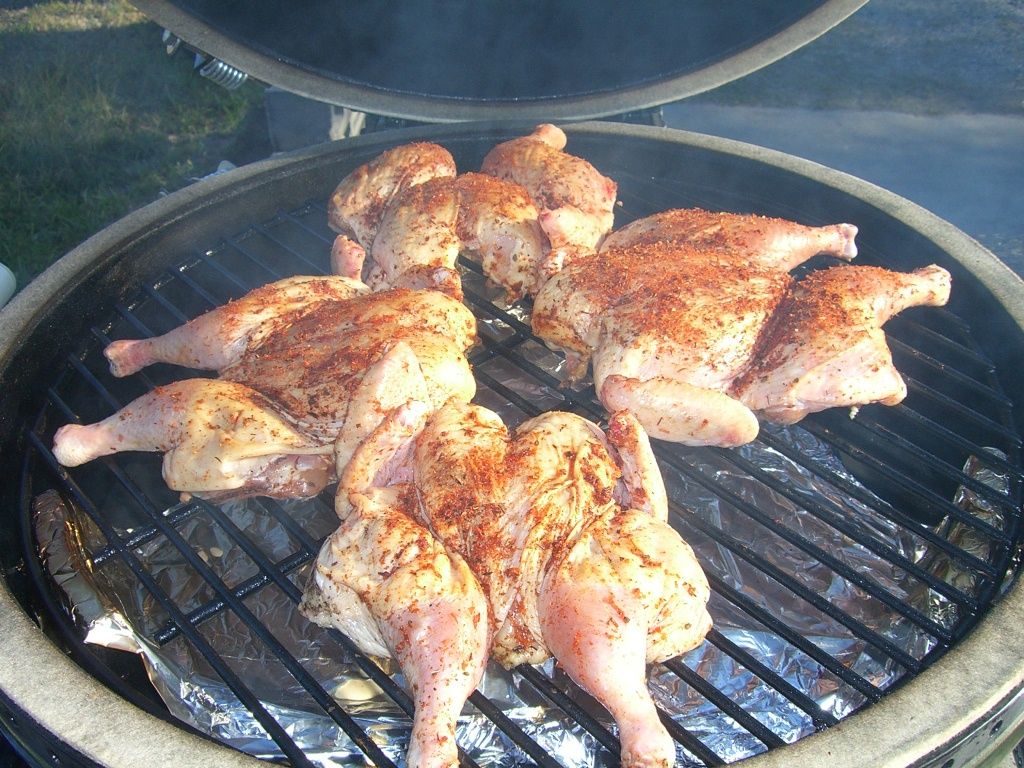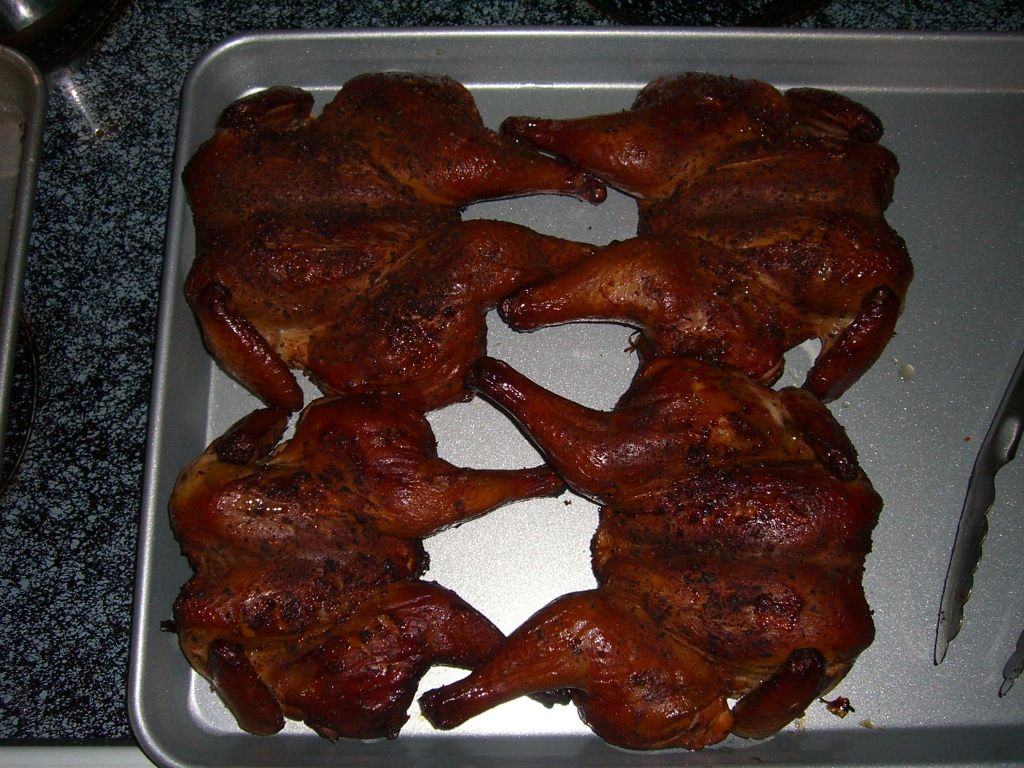 Next up was the asparagus rafts. Here are pictures from two different cooks the first time I made everyone individual rafts the next time I didn't have as much asparagus so i just made two large rafts with bamboo skewers. I brushed them with sazon and EVOO and then
sprinkled with cracked black pepper. cooked them at 350 indirect ~5 mins on both sides.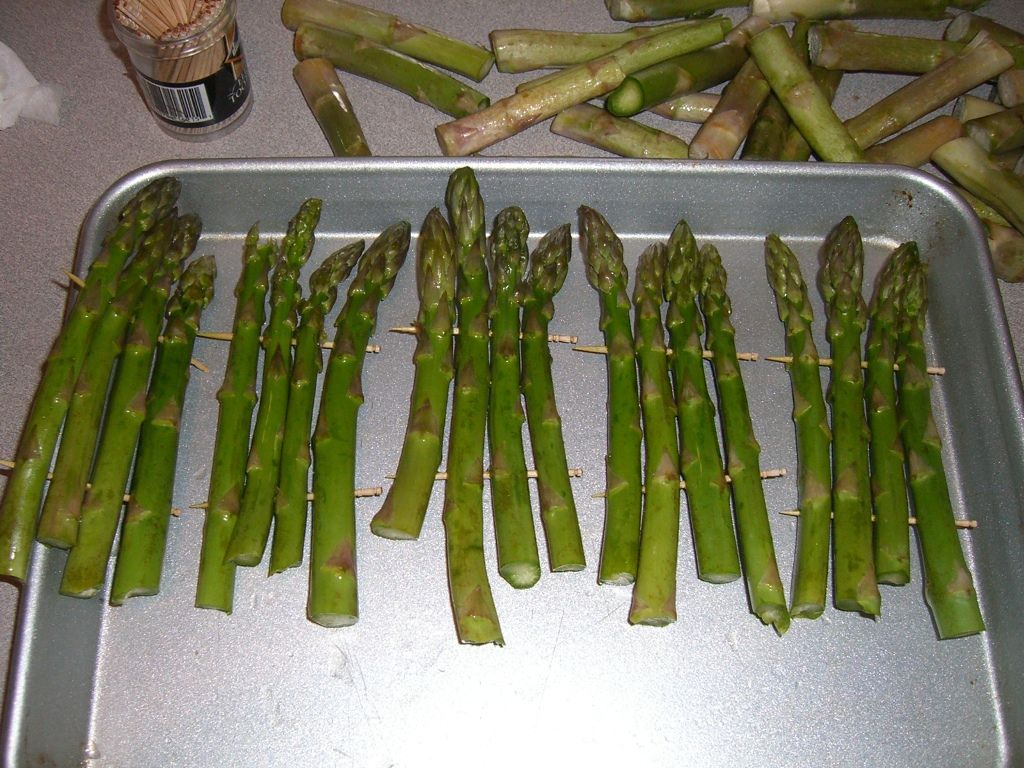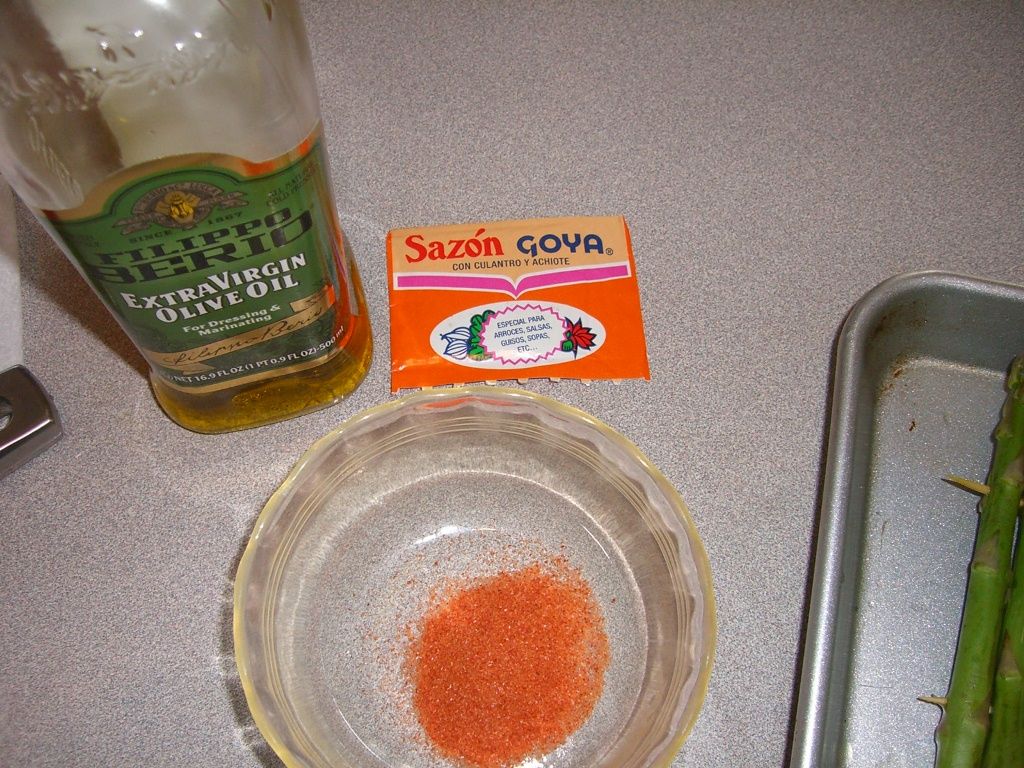 Next up was acorn squash. Super simple here and very good. Just cut them in half, cut the
bottom so they will stay upright scoop out the seeds. Then 350 for ~1 hour 30 mins a side (or until they are soft) starting with the cut side down. While they are still hot put in some butter and brown sugar and/or cinnamon. Very good!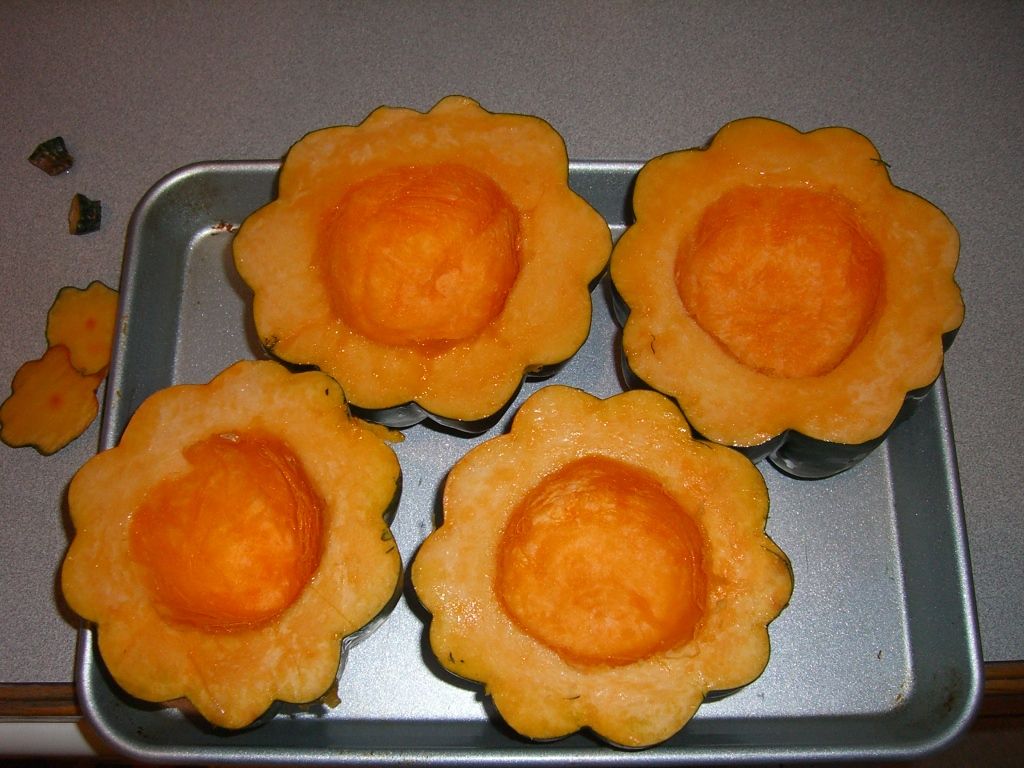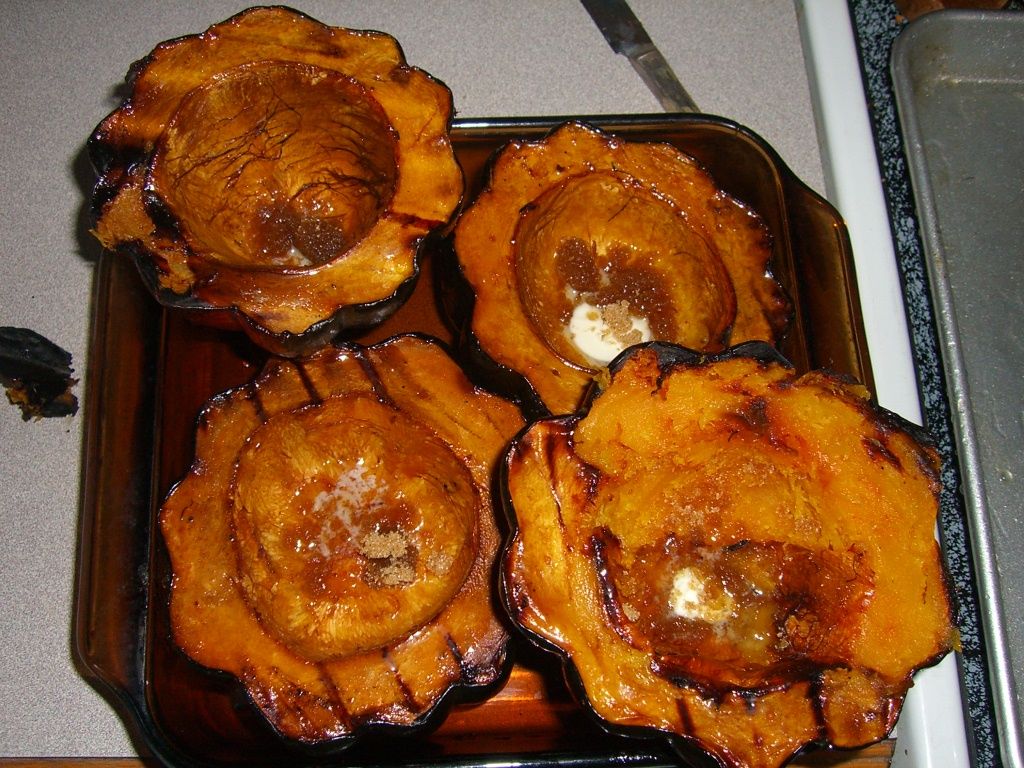 Next up is smoked cabbage! Another simple one. Take 1
table spoon butter and fry up 4 to 6 strips of bacon in it (save the grease) and a finely diced onion if you prefer. This is made easier if you have bacon for breakfast. Mince or cut up the bacon and onion and mix it in with at least a half a cup of your basic barbecue sauce. Make a donut out of foil and set a 2 to 3 pound cabbage in it so it sets upright. Then cut a cavity out on the stem part of the cabbage and spoon in your sauce. Add a few more table spoons slices of butter to the mix. Afterwards brush on your bacon grease and then sprinkle with salt and lots of cracked pepper. Cook it for ~1 to 1.5 hours at 350 indriect, you will know when its done when you can slide toothpick in the side with minimal resistance. What you end up with is a nice steamed cabbage on the inside with nice smoked cabbage on the outside.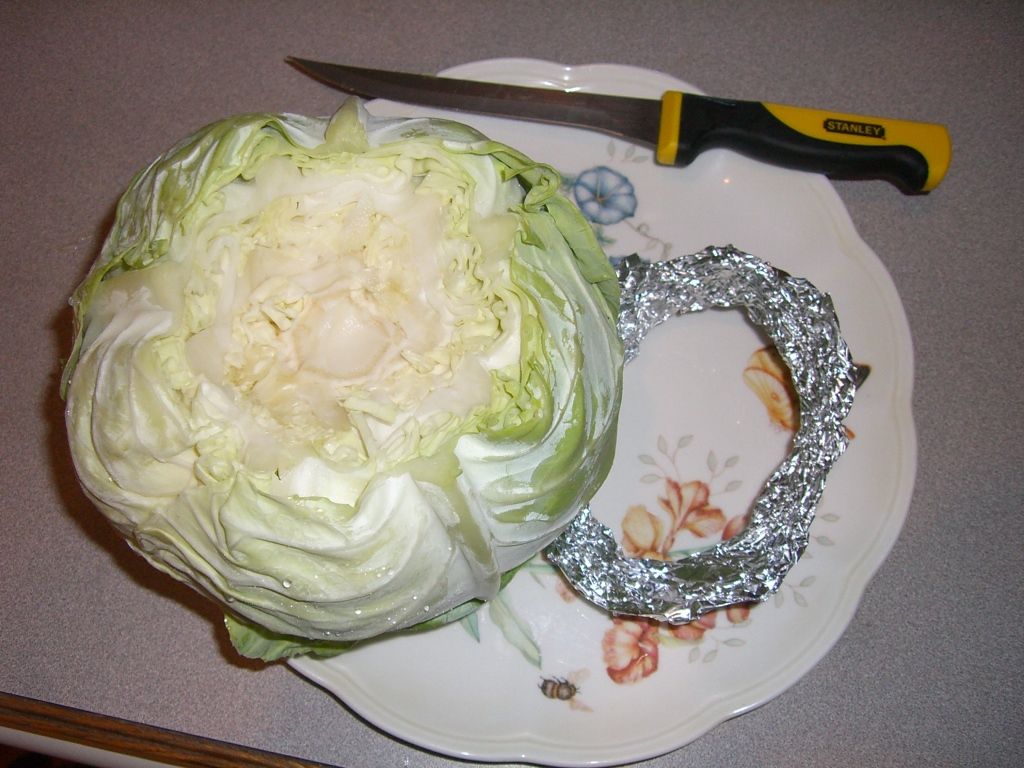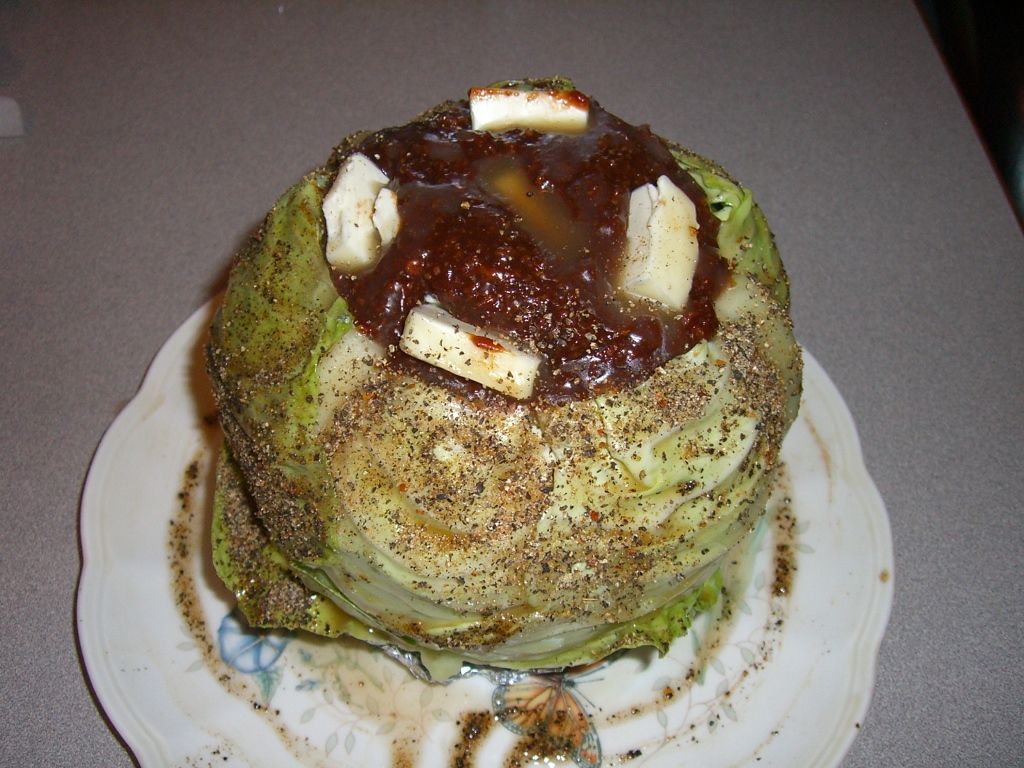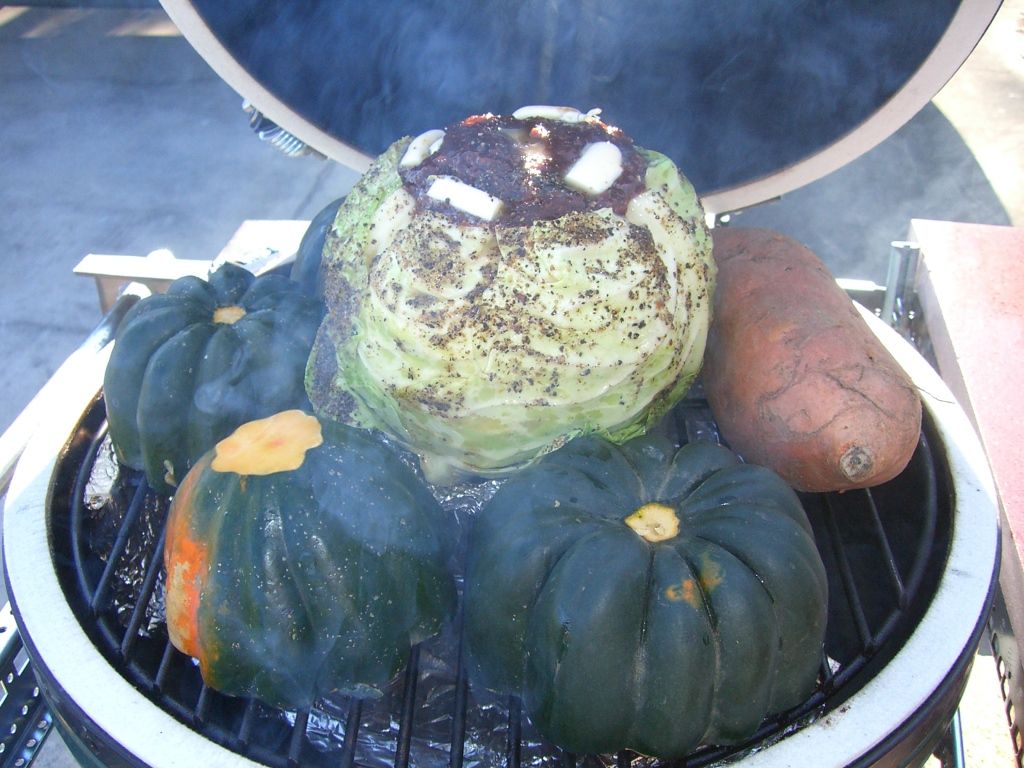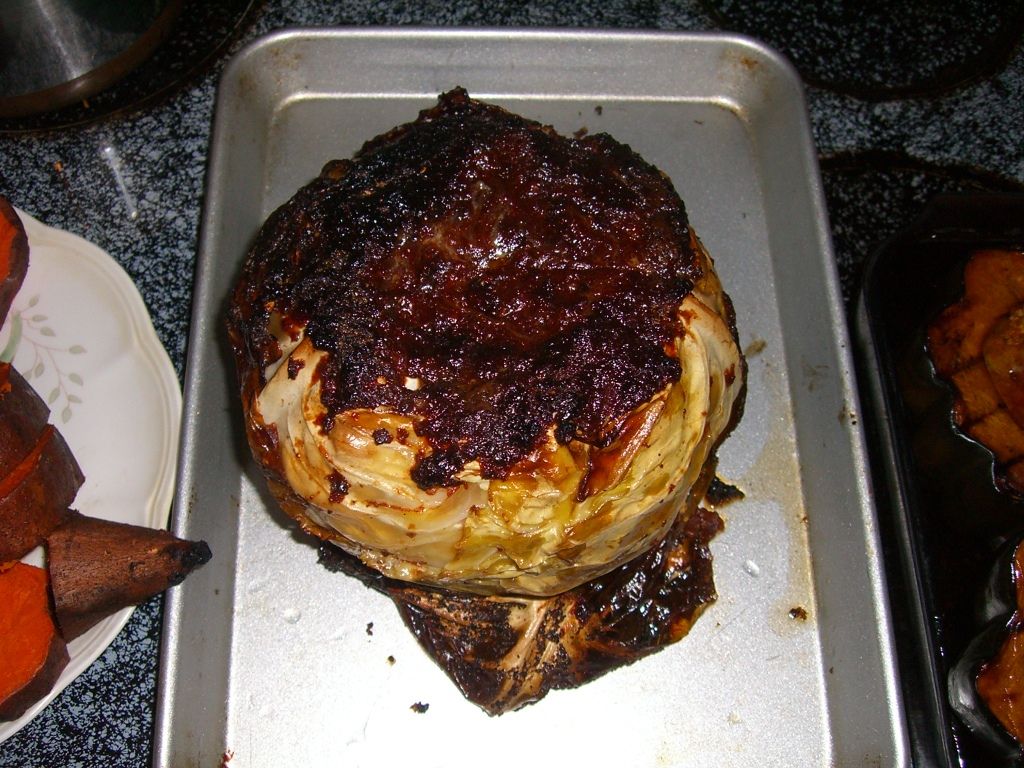 Lastly I tossed on a sweet potato and some pineapple. The SP I just just let sit on the grate for about an hour and I turned it over when I thought
about it. The pineapples I topped with cinnamon and sugar put them on for a few mins each side. (sorry no after cook picture of the pineapples.) And no I don't core my pineapple the core has a great flavor plus its where all the good vitamins are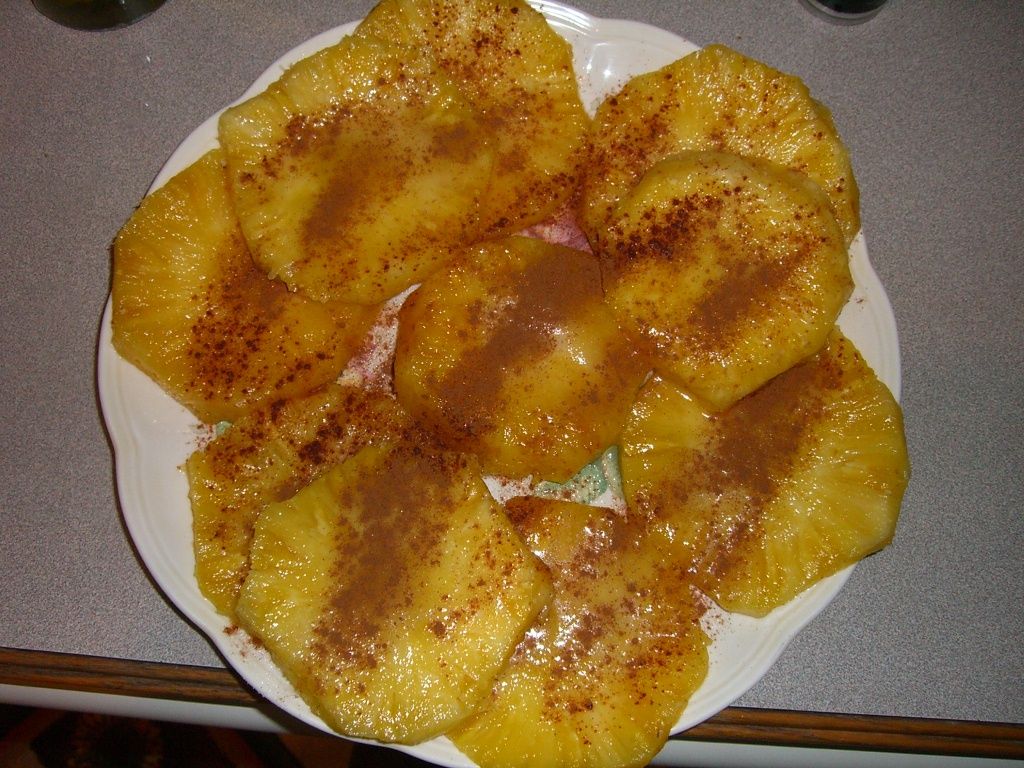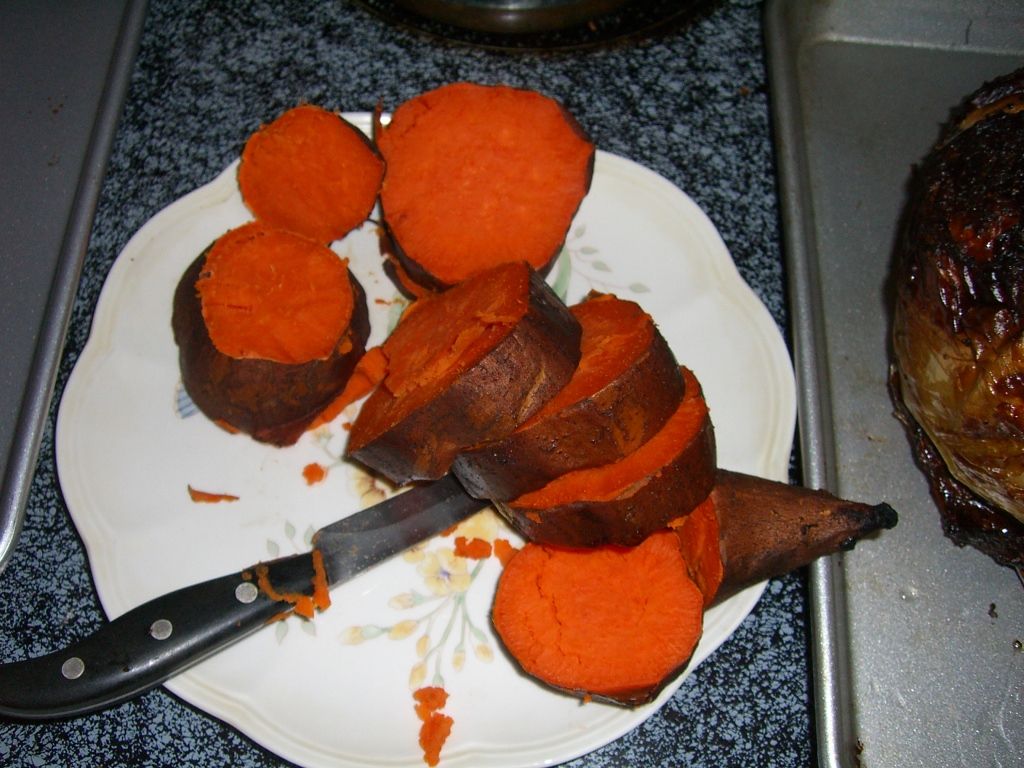 Had a blast doing this cook and there was silence at the dinner table. Everyone really enjoyed it.