So this past weekend was my step sons birthday and we had about 30 people over. I decided to make some ABT's, Moink Balls, and Turtle Eggs. Nothing really special as far as how I prepared them. I used my XL egg (the large was designated for burgers and brats.) The adjustable rig from the ceramic grill store really helps with cooks like this. I actually could have created 2 more cooking surfaces as well, but didn't feel it necessary for only 80 or so appetizers. I used some of the usual suspects for flavor.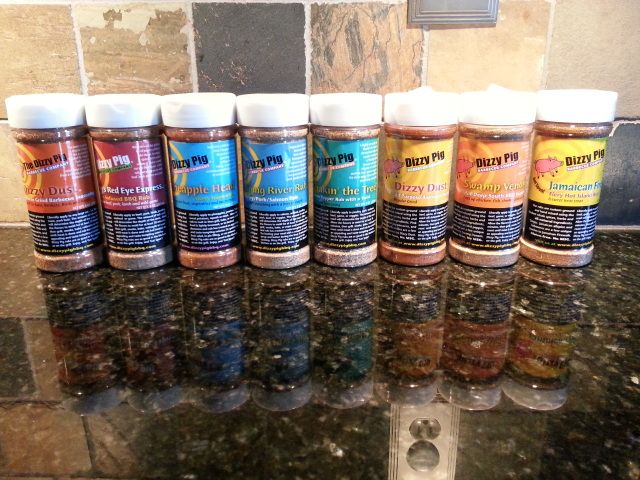 Went with some fire walk on the abt's, some swamp venom on the turtle eggs, and some pineapple head on the moink balls (because I was glazing with a sweet and spicy sauce)
Grill set up with the adjustable rig, pizza stone on the lowest rack for indirect and grill settled in at about 260.
A pic of the food after being placed on the grill
Showing the slide out grate (awesome feature of the rig) Makes it really easy to completely remove it from the grill when food on that rack is done, and add new food to the grill without disturbing anything else.
Another angle
After about an hour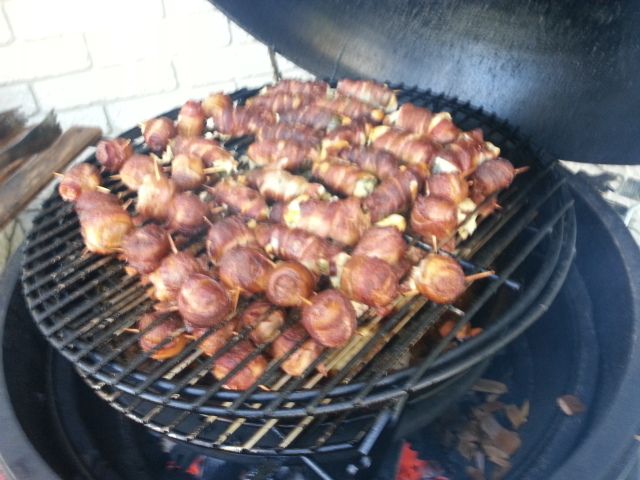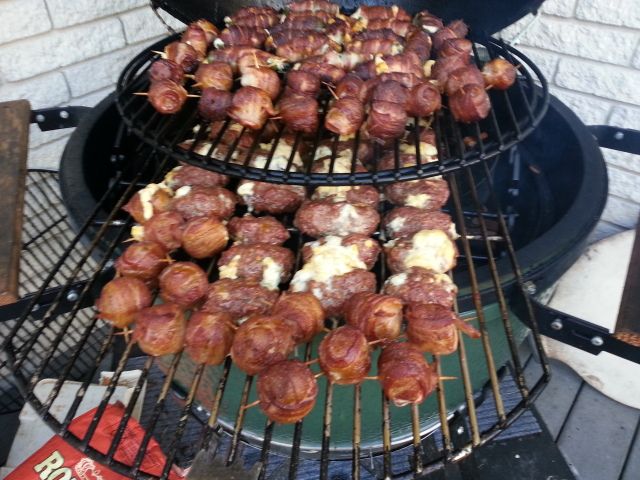 All done, time to serve!
I couldn't even take a picture before the vultures got to them!
My personal opinion was that the Turtle Eggs were my favorite. I used the Jimmy Dean Hot sausage, more Jalapenos than the recipe calls for and a spicy rub. They came out great as well as the other apps as well. They were all gone within 10mins.
This is a great set up for game day, I will be replicating this exact cook on Sunday.
Jason
"Entrepreneurs are simply those who understand that there is little difference between obstacle and opportunity, and are able to turn both to their advantage."