I still get the Weber "Recipe of the Week" sent to me and this week, the recipe was for Skirt Steak with Red Chile Sauce. Sounded perfect for today.
Here is the steak first going on. Great color!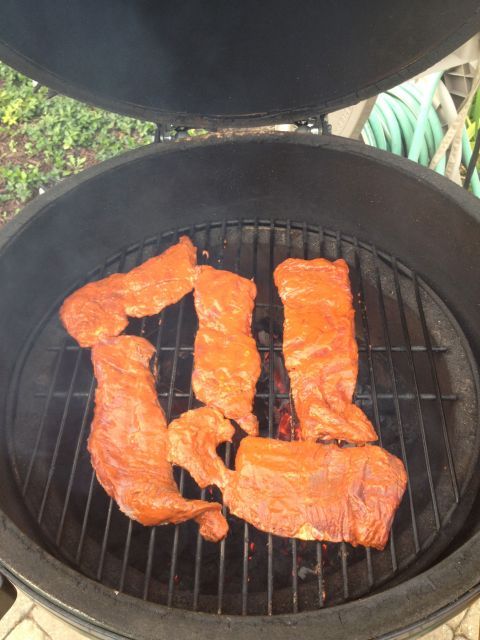 Almost done.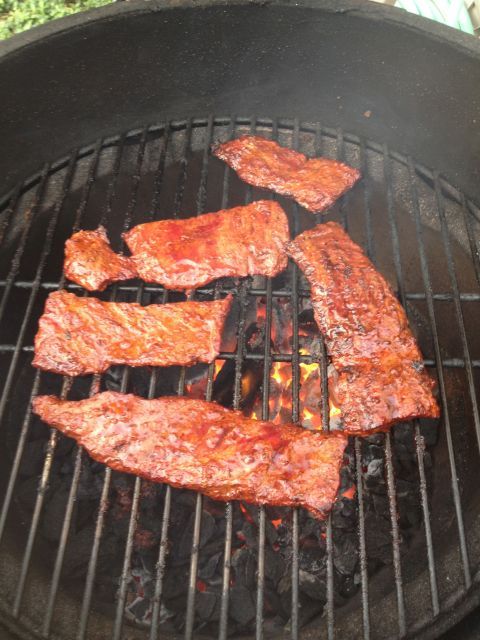 Chopped and ready to go.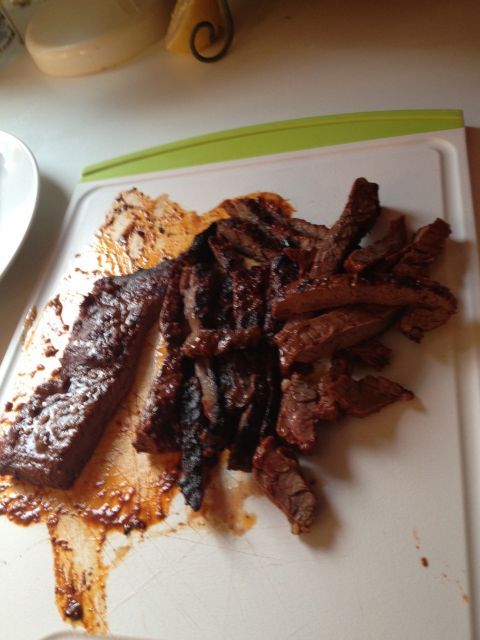 Plated with homemade Borracho Beans and some Gazpacho my wife made up with all of the tomatoes from our garden. The white sauce on the meat is outstanding. The recipe also does a salad with the dish but we decided to skip.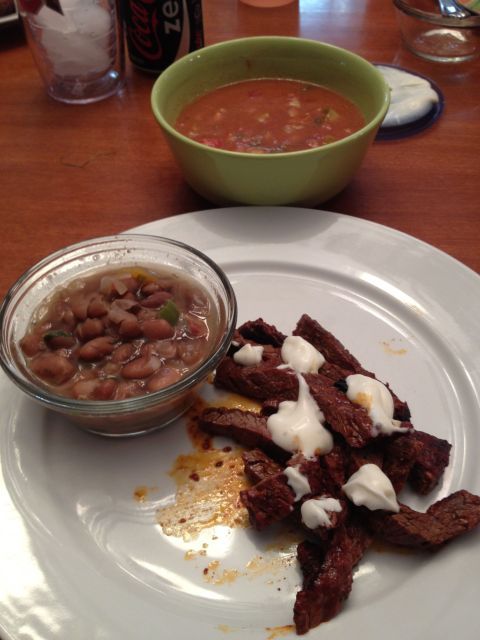 Not my best plating but this was outstanding and I highly recommend.
On another note, also did my first pickled jalapeños with this year's garden crop. Just got to wait a month while they do their thing.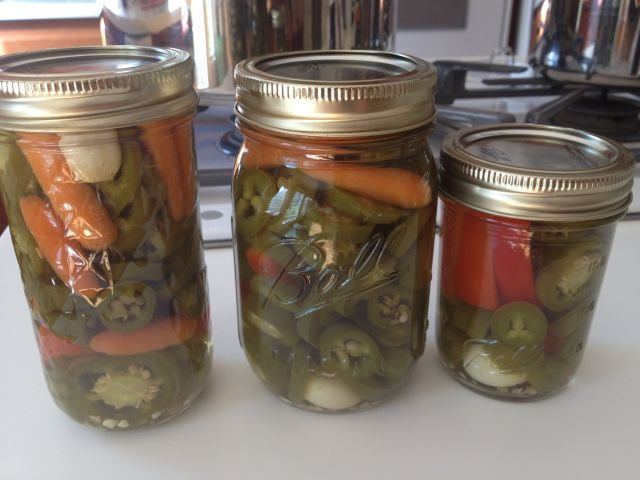 Busy weekend but lots of good stuff.