Did a bacon explosion last night for a work party. I was in a hurry trying to get it on and help my wife with the baby so I didn't take in pics of the prep work. I'll post some of it sliced.
1 pack bacon
1 pack sausage
1 pound hamburger
Bell pepper
Onion
Cheddar cheese
Spicy Cream cheese mix
(DD, franks red hot, Worcestershire, SBBR)
Pepperonies.
I mixed the sausage with hamburger because it was just too strong last time. Though this would cut on the sweetness a little.
Cooked at 230 for about 4 hours until bacon is crisp. Then cranked up to 400 to glaze BBQ sauce on it.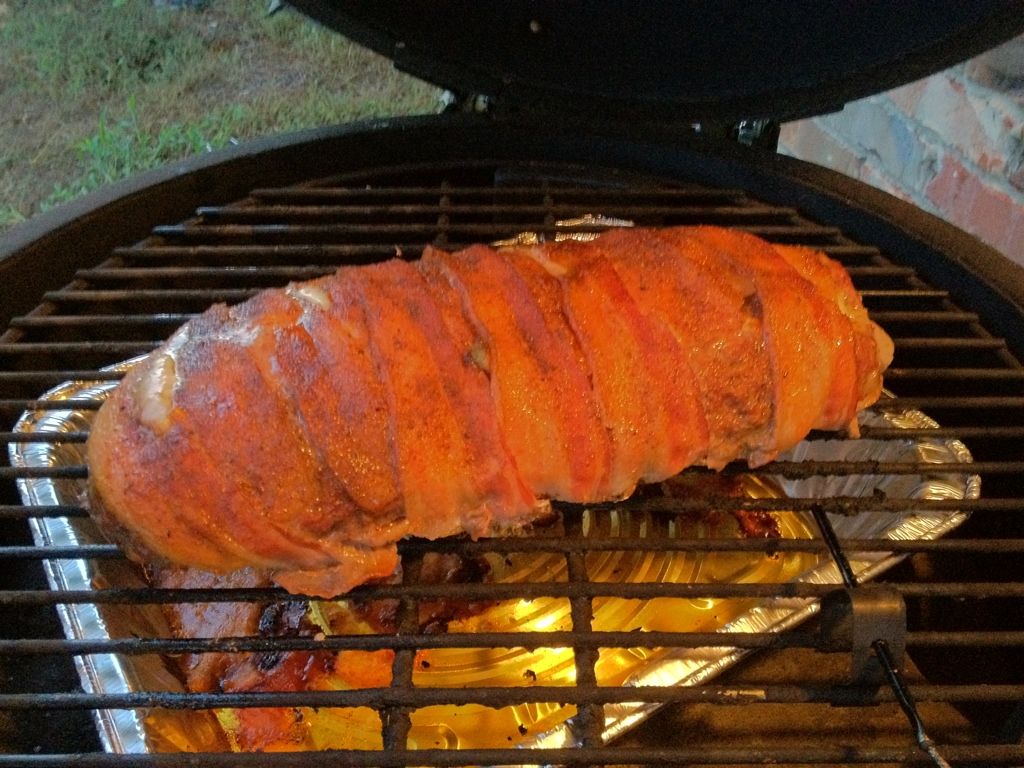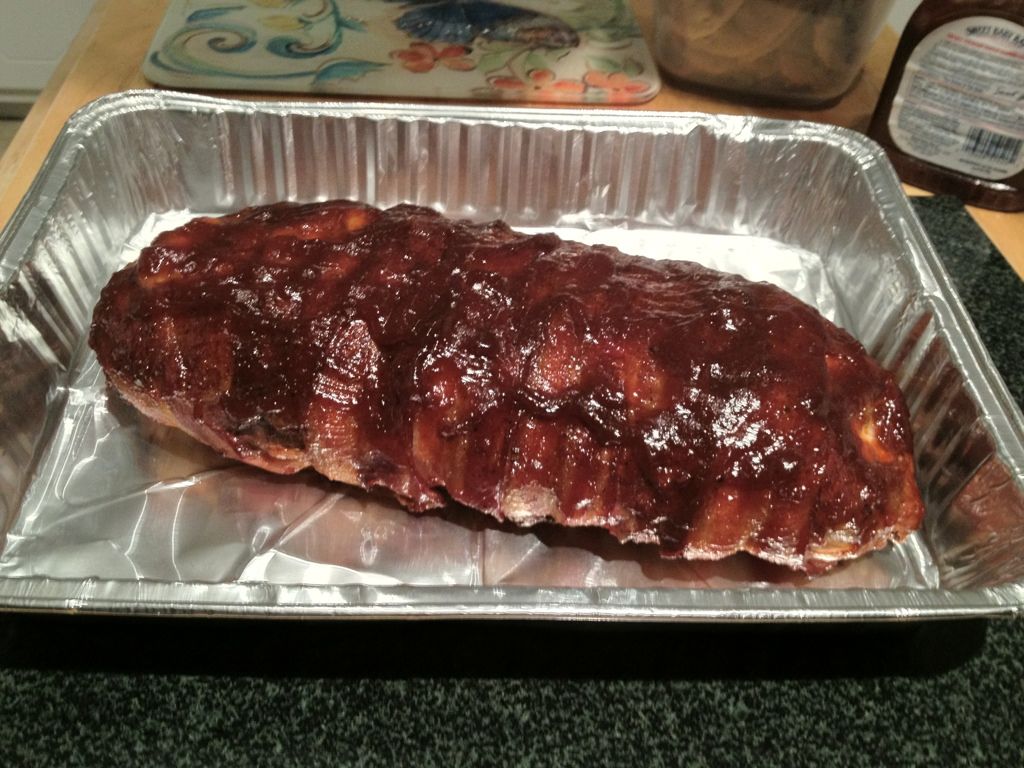 This thing was a monster. I put way too much stuff in it and had a little bit of trouble rolling it up. Bacon didn't exactly weave and fit around it. These are so much fun to make and so good to eat. Learn something new each time.
_______________________________________________
XLBGE