We were finally able to track down a packer brisket. Now I understand why everyone raves about them.
About 11:15 after too many adult beverages putting the brisket on.
The brisket was ready to pull @ 11:00 am, a little earlier than expected, removed the point and put it back on the egg for a coupe more hours.
Otis keeping an ey on things.
Burnt ends coming off the egg.
Sliced brisket
Wings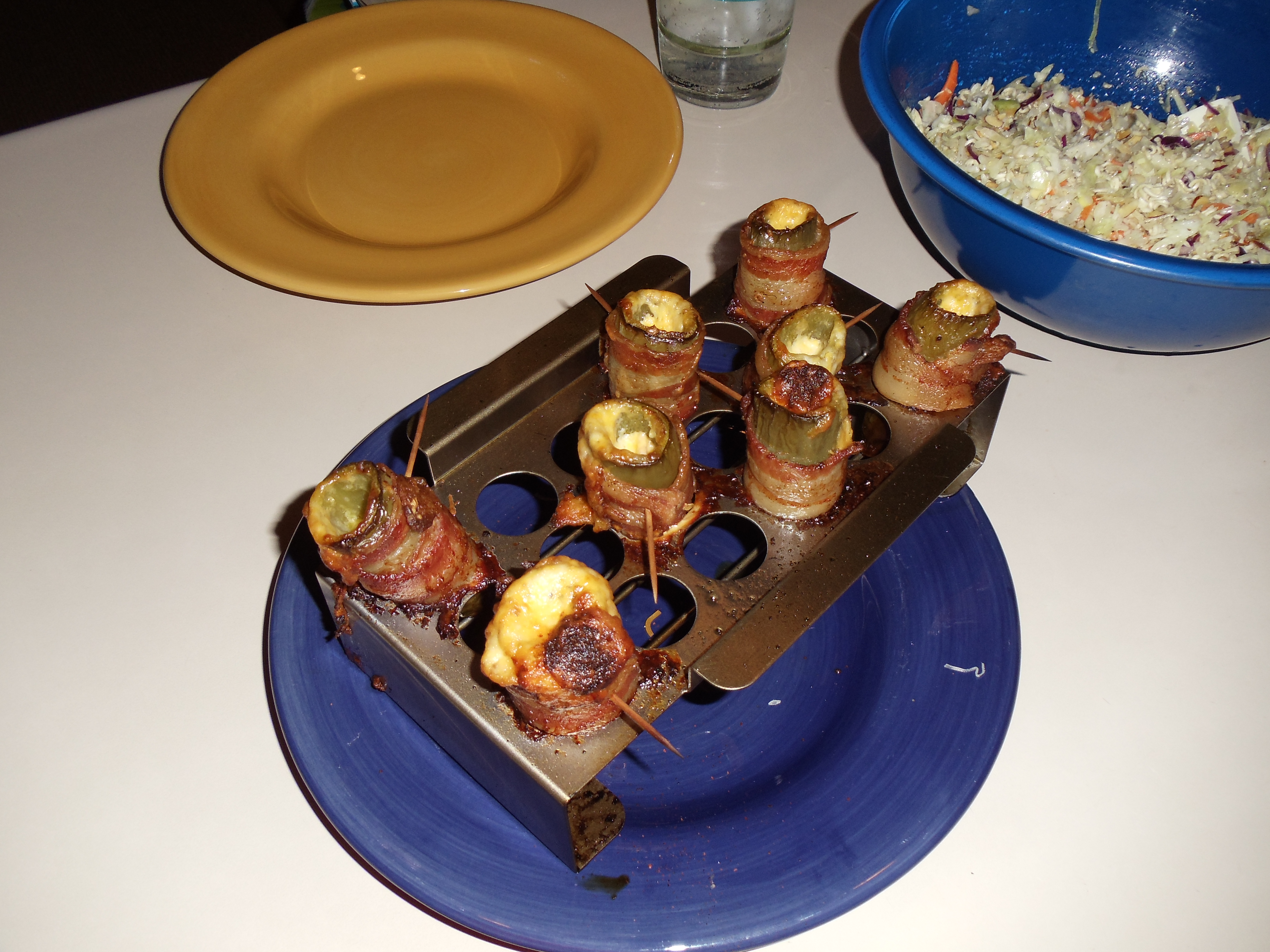 ABT's
Dinner for ten but only two attended.