Yeh it has been raining here on the East coast of Florida most of the day, No hail. Happy to hear our fellow eggers are safe.
Was in a mood for some shrimp so started up my wok cooker, A Tao, but BGE and a wok or cast iron pan will do just as well:
Lava Hot: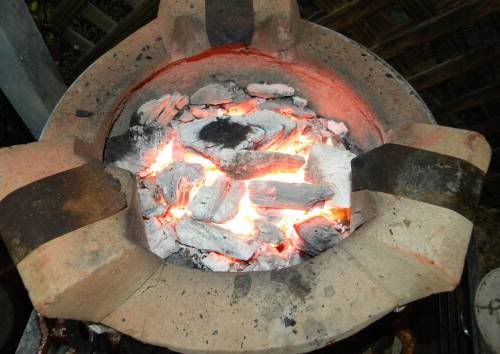 Took a stick of butter, handful of fresh sweet basil, and 2 large
tablespoons of a cajun seasoning, Old Bay or whatever you like for a
crab/shrimp boil.
Tossed in 1 1/2 pounds shrimp with shells on: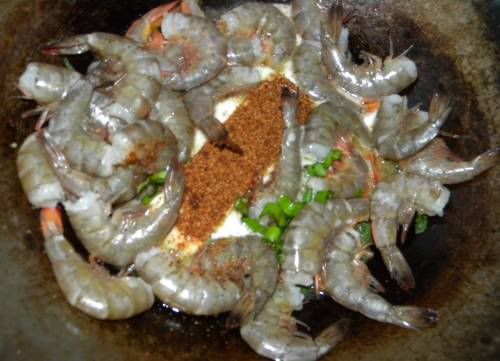 And cooked for 4-5 minutes: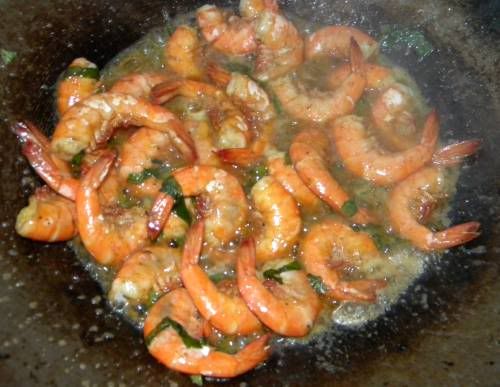 Now I still had most of the butter and seasoning left, so took dozen
wings, added 1/2 stick more butter, 1/4 cup soy seasoning and 1/4 cup
BBQ sauce several drops of a thai hot sauce and cooked the wings for
15-18 minutes:
A great flavor sensation:
Just a snack for this evening.
Hope all are safe from the nasty weather this week.