Had some friends over recently and he is British and loves curry so made some Thai shrimp & scallops.
Some Thai eggplant:
Wokked the eggpplant and some onions: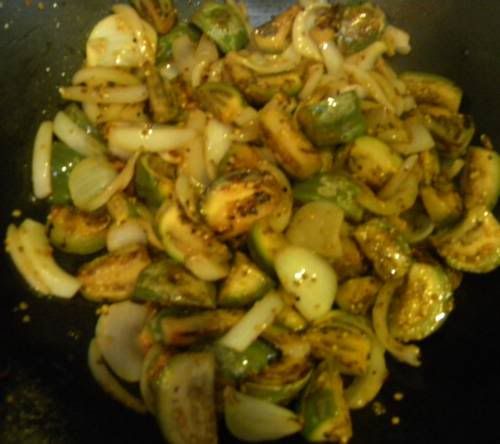 Added some straw mushrooms:
Scallops and shrimp had marinated in sherry and white pepper:
Swimming in the wok, coconut milk and red curry paste::
Plated: Served over brown rice and some banana and pineapple for
garnish. Some cilantro and Thai basil in there somewhere along with
some snow peas:
Thanks for looking.
---
Richard Melbooooring Fl.
"KING OF LONEY", SELF APPOINTED!!!!!