I'm still not feeling that great and it took me a long time to write up the blog in between frustrating calls to doctors, so I'm not going to go into a whole lot of detail here but the WHOLE thing was done on the Egg. Was quite a fun Q to do too and the results were amazing even if my plated up picture was not. I recommend this cook.
Getting some smoke on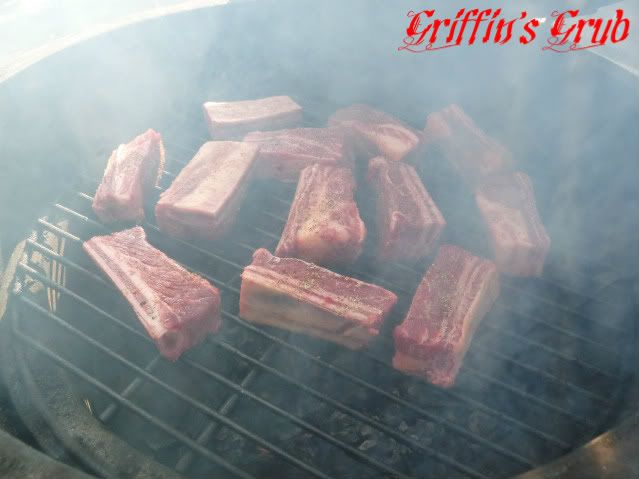 Deglazing the dutch oven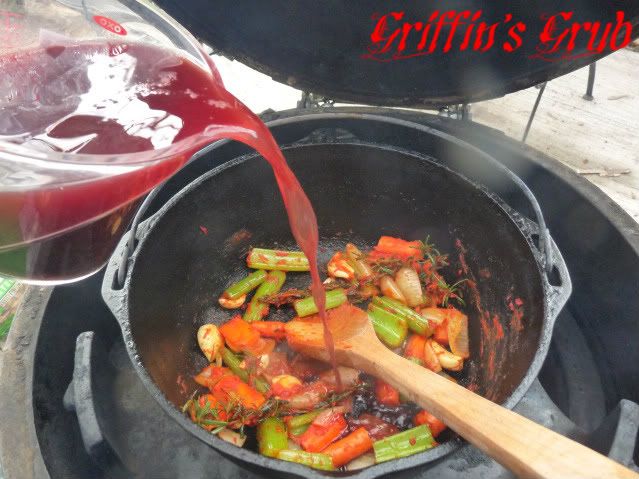 Going back into the pool

Plated up on some parmesan and goat cheese polenta with a side salad (not pictured)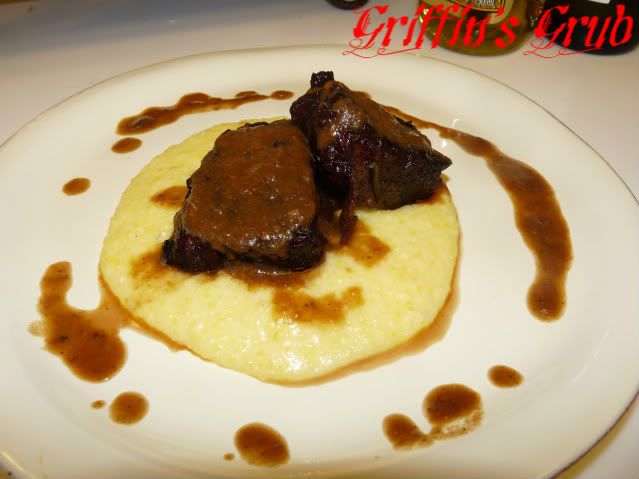 Mrs. G was a happy camper and had a wonderful Valentine's Day. What more can a guy ask for?
Details at http://griffinsgrub.wordpress.com/2012/02/15/braised-short-ribs-in-a-red-wine-sauce-on-creamy-polenta/
Rowlett, Texas
Griffin's Grub or you can find me on Facebook
The Supreme Potentate, Sovereign Commander and Sultan of Wings