I threw this together tonight and it turned out real good. Here we go!
4 Orange Ruffy Filets
Seasoned to taste, I used garlic, Salt, Pepper and Cajun Seasoning
Au Gratin
1/2C Parmesan Cheese
4T Butter
3T Mayo
3T Diced Green Onion
A couple of shots to tabasco
Filets started on the CI half moon skillet
Then mix all the Au Gratin ingredients together and apply to the top of the filets and finish until brown and bubbly...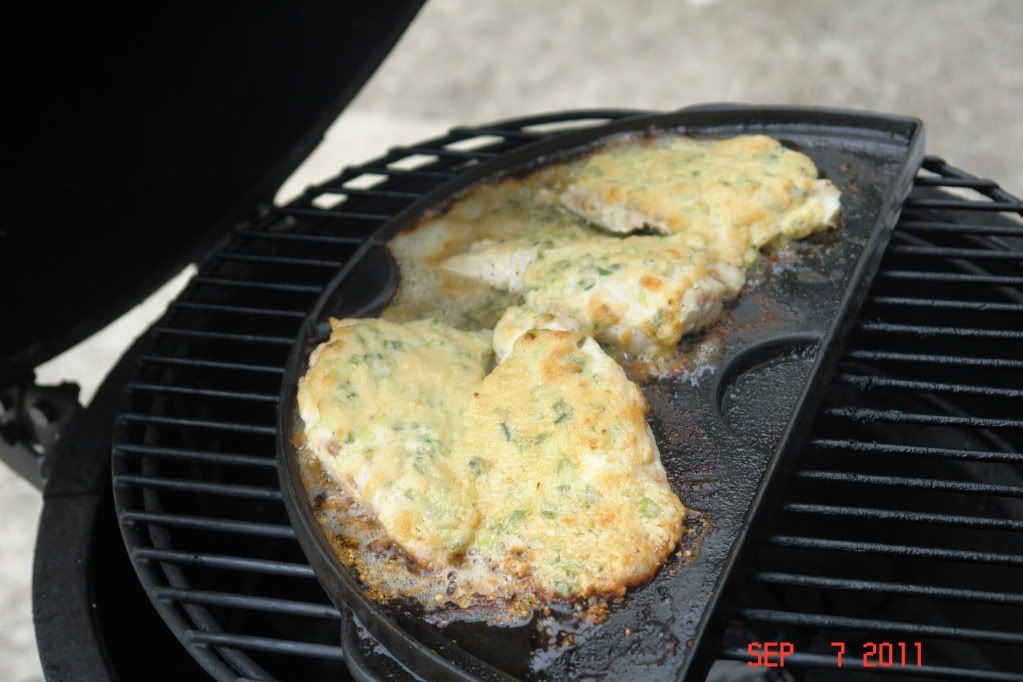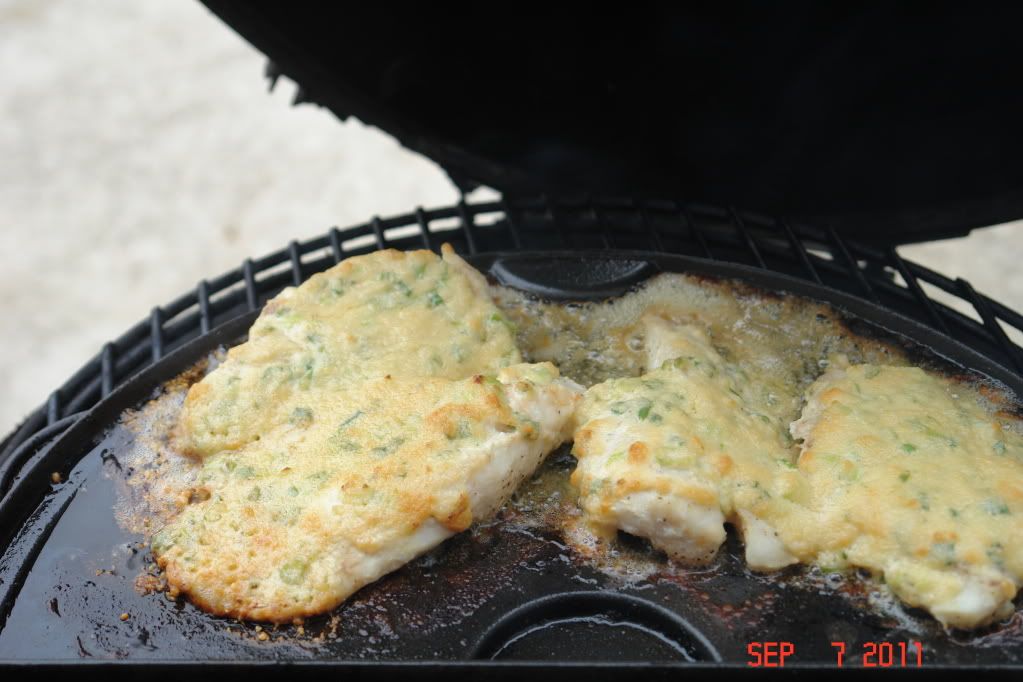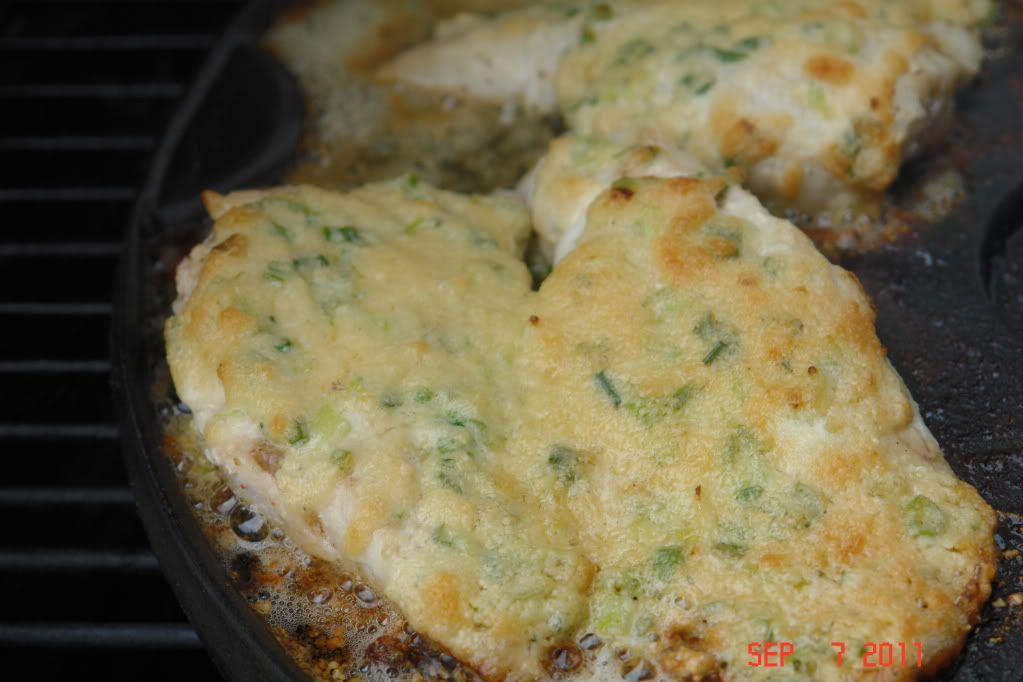 The cooking time is only about 8 minutes and while I was cooking the cheese I had the egg up to about 500.
Good Luck!
This is the greatest signature EVAR!