I did some chicken last week and i am just now posting the pics....
Here we go...
Chicken Breasts all laid out and seasoned up with a touch of Slap Ya Mama, Cayenne, Fajita Fabulosa, Salt, Pepper, and Garlic...
Here they are wrapped in Bacon...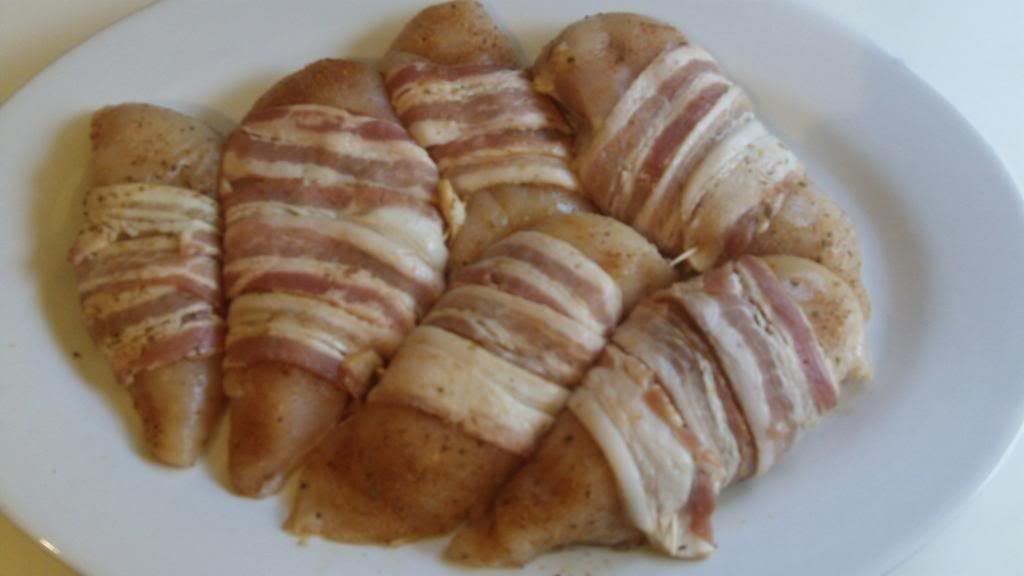 I also threw together some potatoes and onions while the egg was warming up. I seasoned with Salt, Pepper, Butter, and Garlic...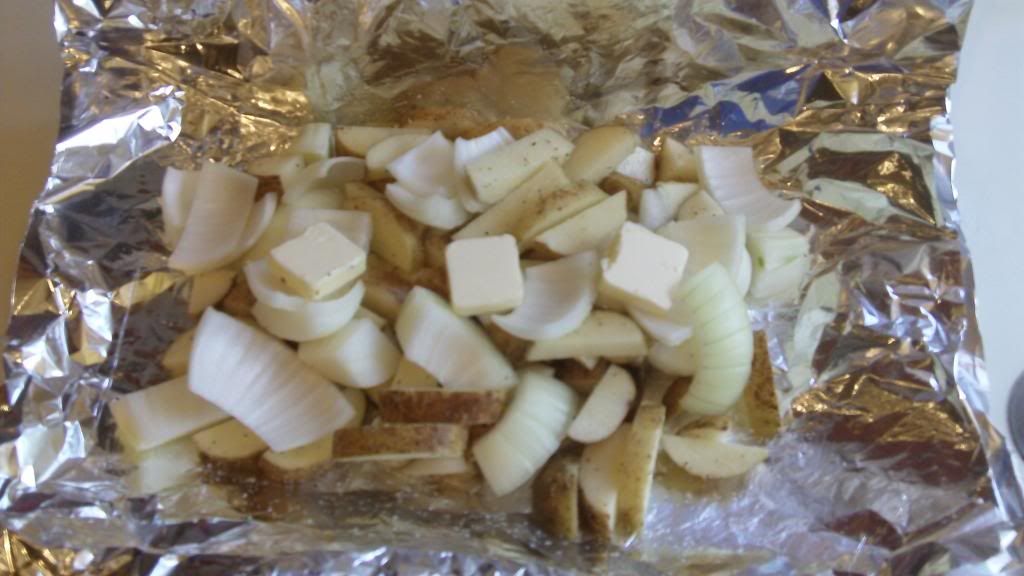 Wrapped and ready for the egg. I placed the taters on 20 to 30 minutes before I grill the breasts...
Chicken is on...
Lookin Good!...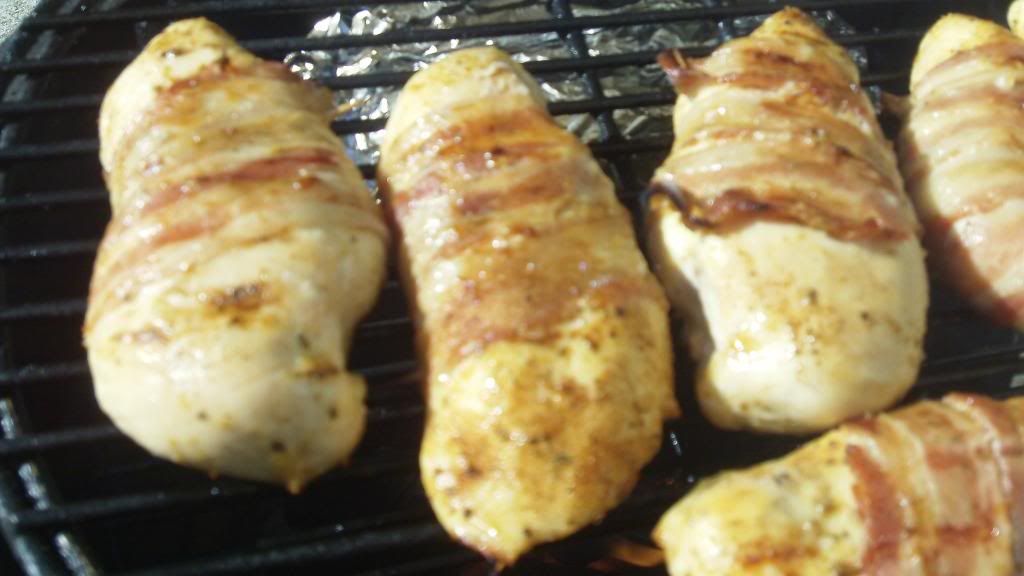 They were really good...
After dinner I also grilled some burgers for lunches that week...
Sorry about the lousy pictures, I lost my charger for my big boy camera. I promise to find it by the next session.
Thanks for hangin out!
CYA