I think there must be something wrong with me. I've always grilled, regardless of the weather, just tough through it, but this is ridiculous. Tonight it was 104 degs at 5:30 in the shade. Here's proof. But I love my BGE and I love cooking on it, anything and everything.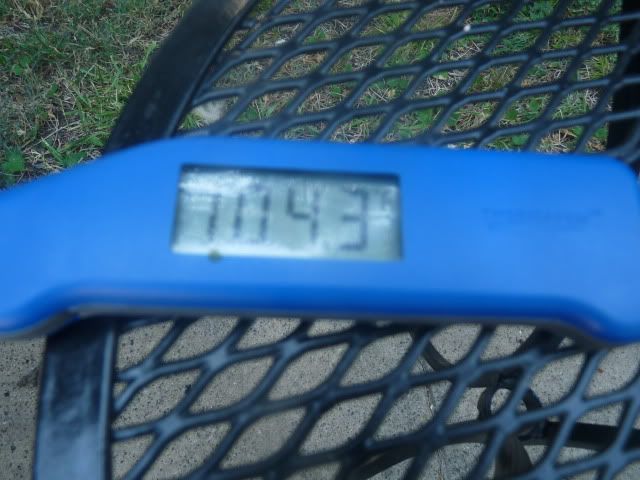 To start off, I made up some ABTs to snack on. Yes, that is one of my home grown habaneros.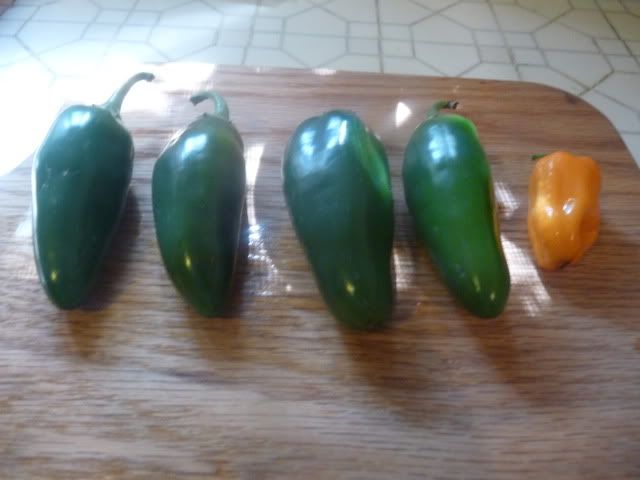 Not the smartest thing I have ever done. We don't usually have milk in the house, but I am so glad we did tonight. Wow, that burned.
I took the skin off some salmon and gound them up, mixed in some panko, dill, scallions, lemon zest, salt and pepper and some DP Ragin River. Threw them on the grill to cook up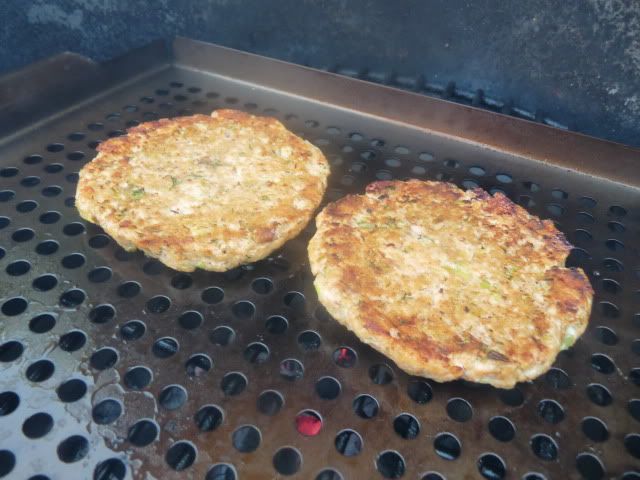 Plated up with some corn on the cob
Was a very tasty and healthy dinner, but I'm going to need to work on the patties a bit. I feel like they were missing something, but we really enjoyed them.
Rowlett, Texas
Griffin's Grub or you can find me on Facebook
The Supreme Potentate, Sovereign Commander and Sultan of Wings