Thanks to all involved with setting up the 3rd Pittsburgh Eggfest! It was our first trip up there and we enjoyed ourselves. We even managed to come together for an after party at the hotel which kept a couple of smalls burning well into the night! Here are a few pics from our camera, there were others taking pics at the after party, hopefully we'll see them soon!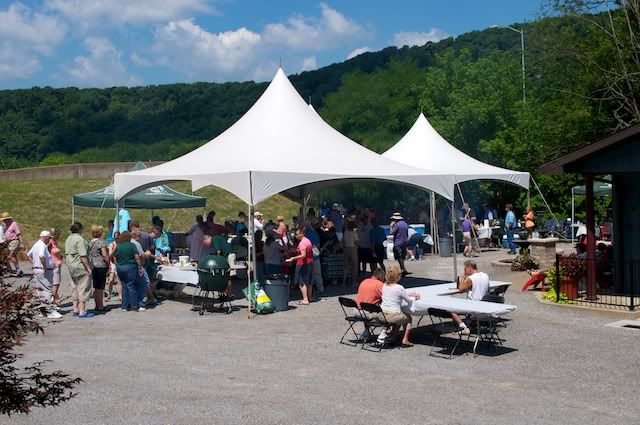 Blue sky and sun, perfect for an eggfest!
Our St. Louis spareribs sauced and ready to serve.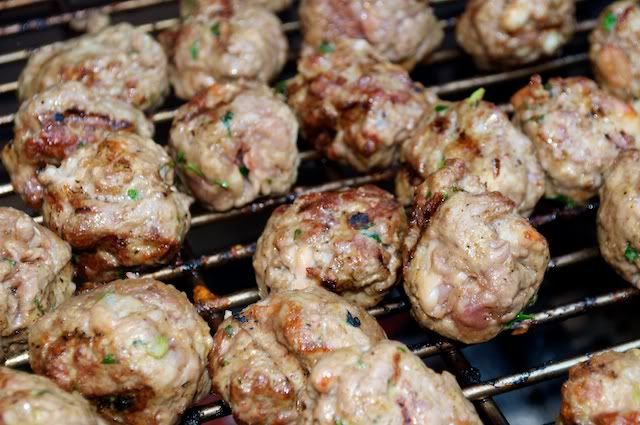 Our lamb & shrimp meatballs.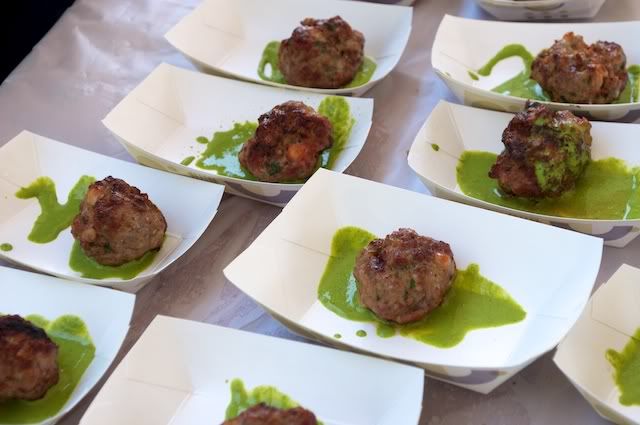 Meatballs served over Afghan green sauce.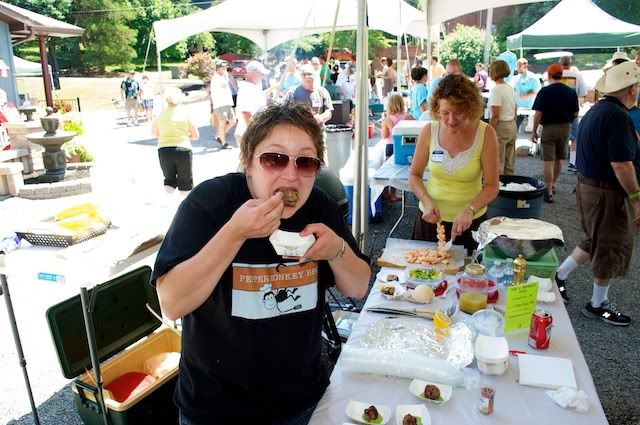 Mrs. Peppermonkey taste testing the meatballs.
Our blueberry, basil, goat cheese, cream cheese dessert tartlet.
We had many requests for the meatball recipe and the tartlet recipe. We'll post them both here and on our blog within a day or two. Had a blast, thanks to all!
Joel