Welcome to the EGGhead Forum - a great place to visit and packed with tips and EGGspert advice! You can also join the conversation and get more information and amazing kamado recipes by following Big Green Egg at:
Facebook  |  Twitter  |  Instagram  |  Pinterest  |  Youtube  |  Vimeo
Share your photos by tagging us and using the hashtag #EGGhead4Life.
In Atlanta? Come visit Big Green Egg headquarters, including our retail showroom, the History of the EGG Museum and 
Culinary Center
!  3786 DeKalb Technology Parkway, Atlanta, GA 30340.
Pizzettas...on the Small!! (Slideshow)
TGIF....[p]We...(Me, andf my lovely Wife Ann) put together some herbed pizza dough a nite or two ago and had a ball trying various toppings!![p]I was "Channeling" and old Itallian Baker "Luigi" I think!![p]Anyway....[p]With a bunch of toppings prepped, it's a great time....especially with the kids![p]The smaller size (8-10") makes em' easy to crank out a bunch in a row!![p]Here's a few pics...[p]
Here's a "Virgin" BGE Stone on the "GrateMates" extended set-up![p]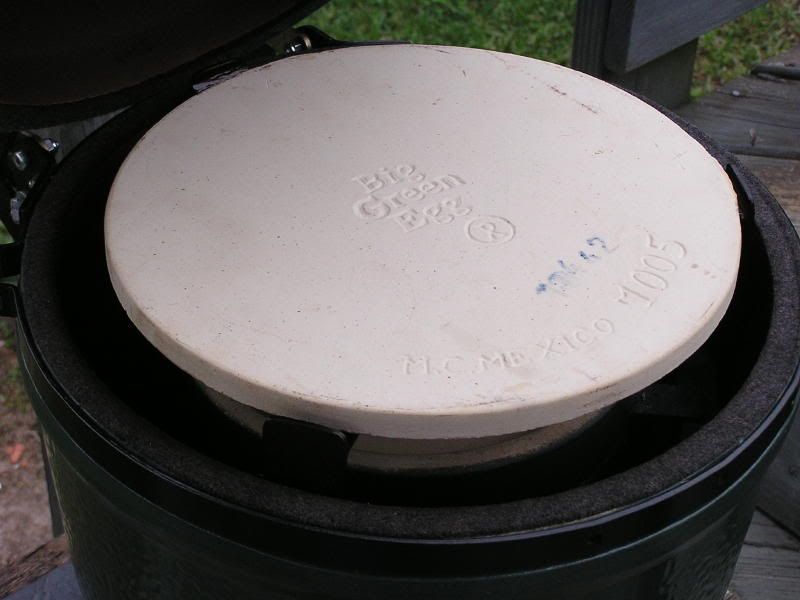 [p]Good... simple ingreadients are the key to me. Fresh Mozzarella, Provel Cheese,Peppercinis, Diced Procuiutto, Black olives, Ann's "Home Maid Basil-Tomato sauce, Onions, Fresh Rosemary...ect. You get the picture!![p]I like to sneak some "Chovies" in there when I can get away with it!![p]This one's ready to go!![p]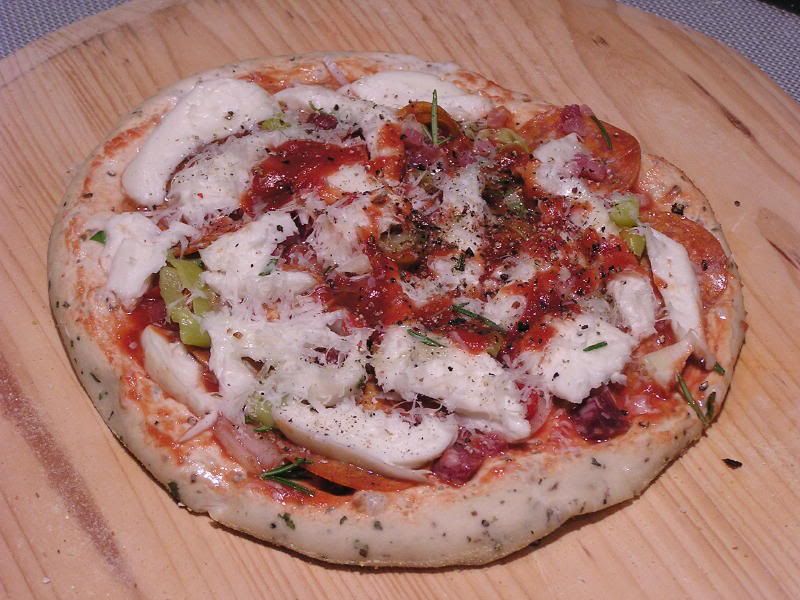 [p]Here's one...almost ready, 8-10 mins @ 550 dome.[p]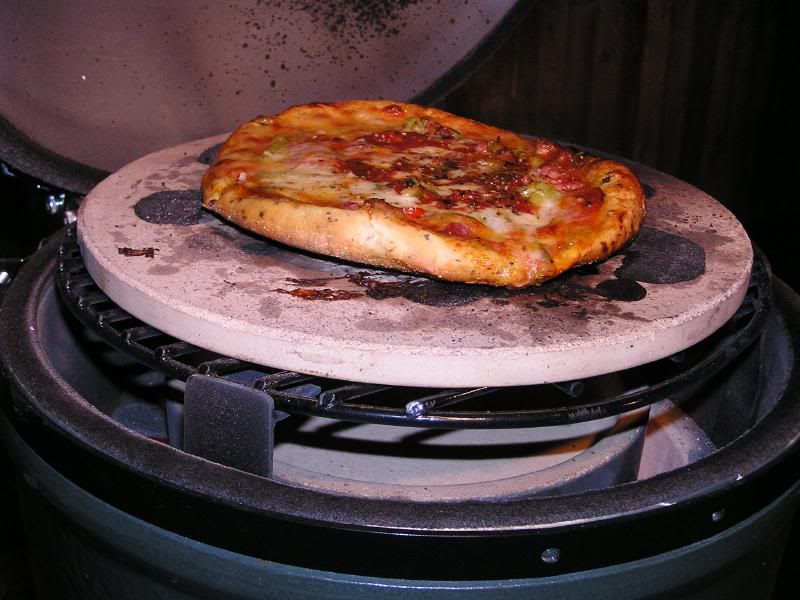 [p]Drizzled with some "chili infused" Extra Virgin....Ready to cut!![p]
[p]And a Close-up or two for my buddy TRex!![p]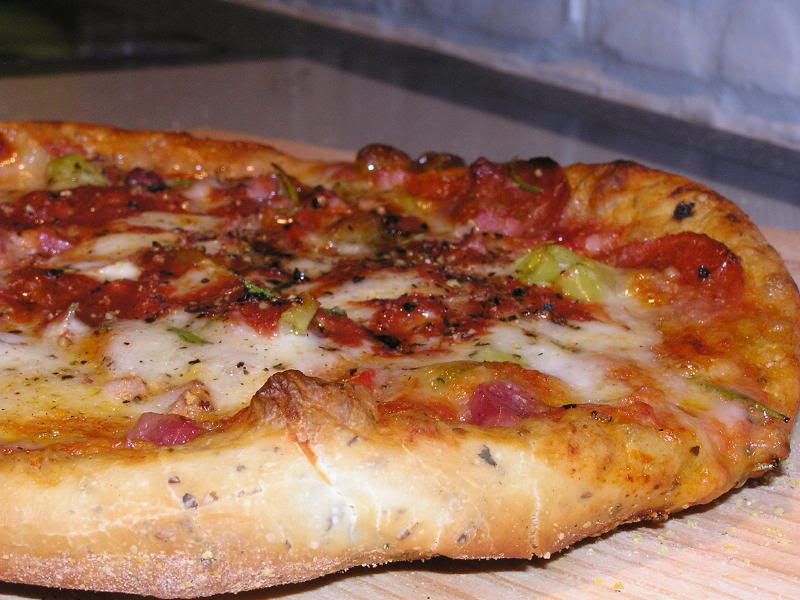 [p]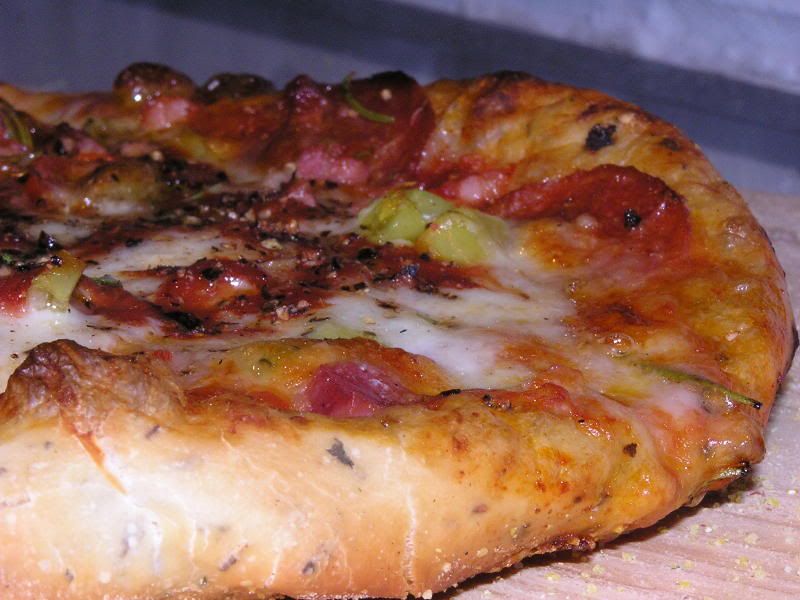 [p]Now.... who says you can't bake on the "Little Guy" ??[p]Good weekend to all..[p]Chubby[p][p]

I spent most of my money on good bourbon, and bad women...the rest, I just wasted!!