Picked up some frog legs and a nice bone-in dry aged ribeye from my local butcher. Made an interesting Saturday night cook.
These are the frog legs. I promise I did not skin an elf.
Split the legs and rubbed with olive oil, salt, pepper, garlic, and sweet paprika. Cooked direct at 350 with a little bit of hickory.
Finished with a touch of Famous Dave's Devil Spit, and served.
Then onto the ribeye. Just rubbed with salt and pepper.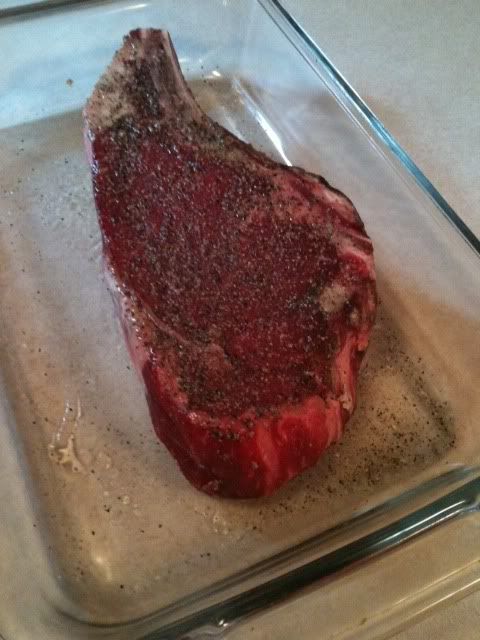 Got the egg to 700 and then threw the ribeye on.
Can't remember how long I left it on. Just flipped it once, and then took it off at a good rare to med. rare. Had a nice crust on the outside.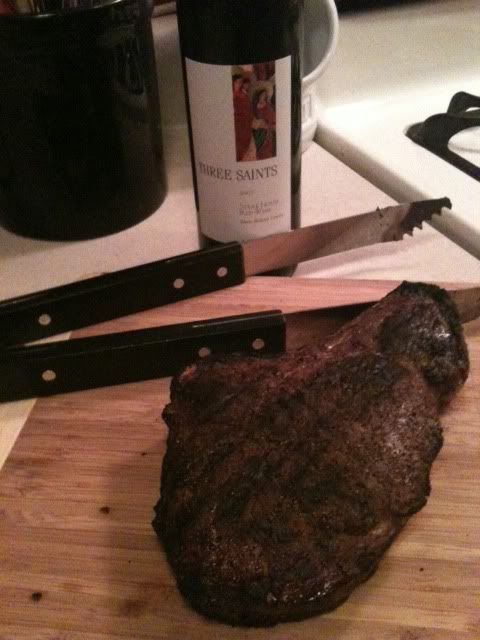 Served with baked potato and egged asparagus.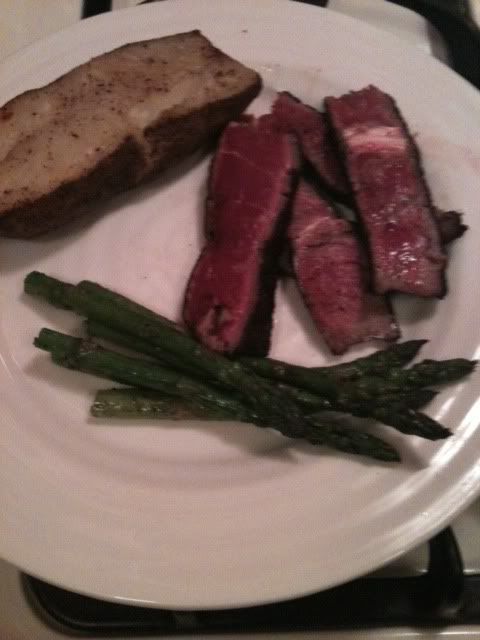 I like my steak very rare, but my wife likes it done just a bit more. I sliced hers off and put it back on the egg for just a minute. All in all, it was a good cook. I have not had frog legs in a very long time, and I don't think I have ever tried a dry aged steak. It is definately the way to go.