Welcome to the EGGhead Forum - a great place to visit and packed with tips and EGGspert advice! You can also join the conversation and get more information and amazing kamado recipes by following Big Green Egg at:
Facebook  |  Twitter  |  Instagram  |  Pinterest  |  Youtube  |  Vimeo
Share your photos by tagging us and using the hashtag #EGGhead4Life.
In Atlanta? Come visit Big Green Egg headquarters, including our retail showroom, the History of the EGG Museum and 
Culinary Center
!  3786 DeKalb Technology Parkway, Atlanta, GA 30340.
Boneless Beef Ribs
I wanted to try that 3-1-1 method again and decided to try a workday slo cook for the first time and here's how I went about it. Always up at 5 anyhow so plan was to have everything ready to start at 5 i.e. meat, and fire. I did manage to roll out about 15 early to let fire get going good by 5. Set guru up for the 225 cooker temp and ramp mode on with the meat temp set at 185. After the meat was on and cooking I hit office at normal 6 am time (pick up paper and ck email), then at the gym at 6:30 to work off some fat grams and to keep my fat belly firm (don't mind it being big and all, just hate to have it jiggle all over the place). Back home at 8 to put the little ribbies into foil pan for 1 hour more. Back to office and piddeled around till a few before 9 and then back home to remove meat to grate and sauce the little suckers for 15 more minutes then sauce again for 15 more. Took em up in 3 different bowls so as to enjoy the 3 different sauces. I used spicy brown mustard and a standard rub on em last night. The Thai BBQ sauce is the best, in fact it is so good I went straight to the Big Lots store where I found that bottle to buy a good supply and only found 1 more bottle. If you was trying to feed a sizeable crowd beef ribs this would definitely be the way to go (they are delish), but just for us 3 I prefer gnawing on the bones myself. Sooo 3 = 3 hrs at 225 indirect over drip pan; 1 = 1 hr in foil indirect at 225; and ½ = 30 min indirect at 225 and sauce em twice (I just dunked em and rubbed em around in the little bowls of sauce).[p]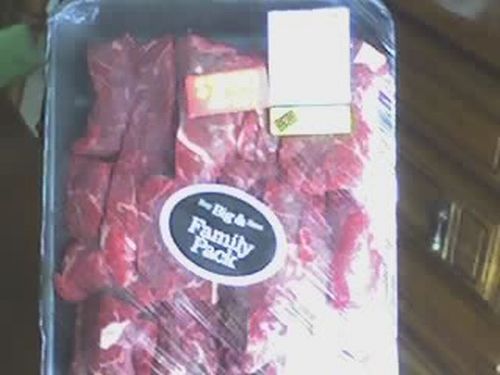 [p]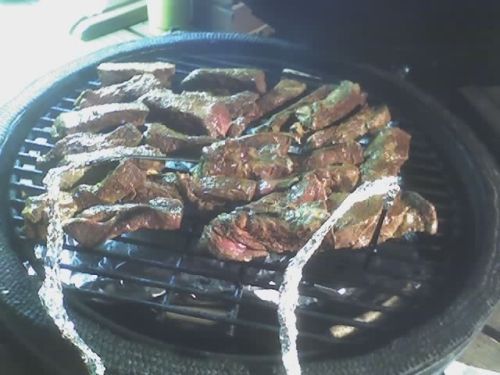 [p]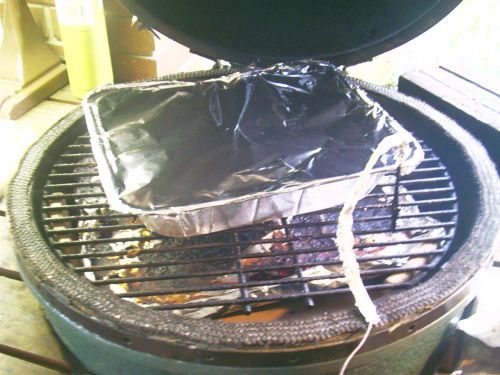 [p]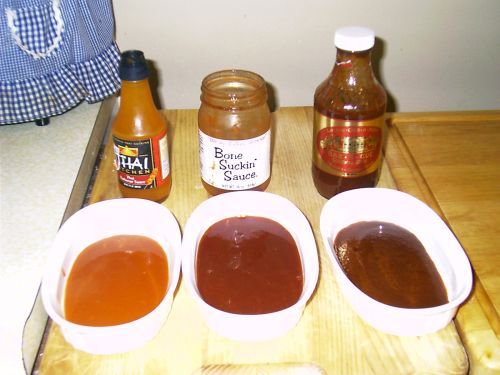 [p]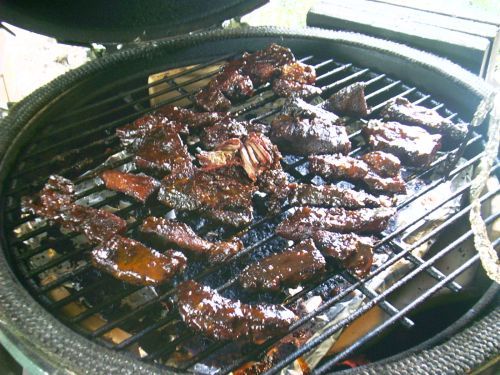 Oh...I did some searching before I started and found where Rum "Ask a Butcher" explained these little gems are simply little stips of meat cut off of a chuck roast. Pretty interesting.