It only took me about 6 minutes to debone the bird and I think I can make a better job next time. I ended up with the deboned bird (the only bones are the very end of the legs to help hold the shape). At the top, you can see the two lollipops made from the middle section of the wings.
I was going for a Middle Eastern flavor with the stuffing so I cooked basmati rice with shallots and shiitake mushrooms and then stirred in toasted pine nuts, golden raisins and dried apricots and I flavored everything with Baharat seasoning.
It looked pretty darn good when it was all rolled up and tied.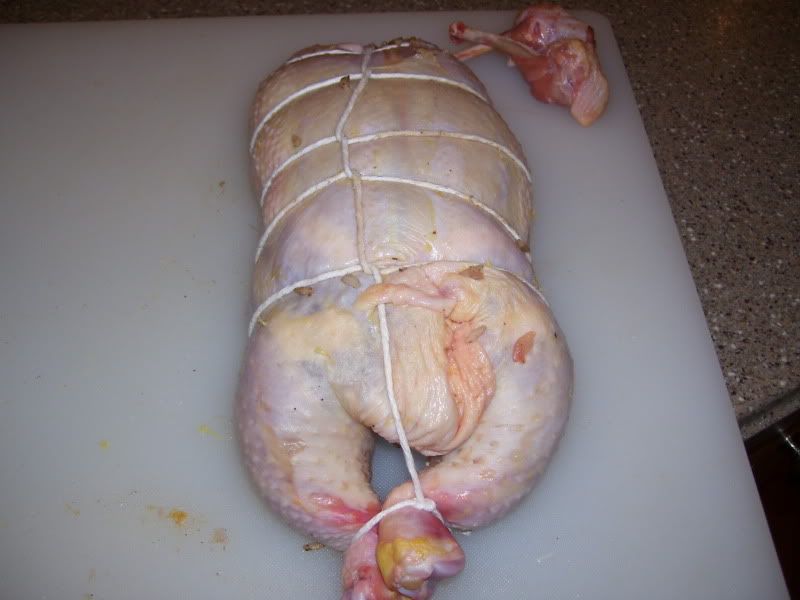 I added DP, Shaking the Tree to the Outside, because I was fresh out of Middle Eastern ideas. I cooked it indirect at about 380 and it took on some great color. I let it go until the stuffing was at 160.
Here is the bird sliced and ready to serve.
I served leftover stuffing on the side and added another caprese salad, but I did not get any pictures of the meal itself. Now I am enjoying a fine single malt (Bunnahabhain) and life is good.