Our group of friends gather once a year for a day of meat. We've got some talented cooks in the group and have some tasty offerings. We've evolved the 'fest over the years to include a morning activity (sausage making) and now have assigned meal times. Yesterday, we ate 1, 3, 5 and 7pm meals.
I had the 7pm meal and served burnt ends and BLTs. I made the bacon from scratch (first time). 13.5lb brisket (basically untrimmed except I had the butcher take off about six inches of the flat) and two-2.8 lb pork bellies from the local Asian market. The pork bellies had a seven day cure in Morton's Quick Cure, were rinsed then dried in the fridge overnight.
Brisket was smoked for 16 hours (250 dome, mixture of oak and apple) then I separated the flat from the point. The point was re-seasoned and went back on the smoker for two hours. It was then chopped, re-seasoned and put back on the egg for another hour. The flat was double wrapped and went to the cooler (eventually sent to the fridge). The bellies were smoked with apple wood for 2.5 hours (150 internal temp)
As you'll notice, there are plenty of before pictures (sober) and the after picture was taken this morning (recovering).
Thanks for looking...
The sausage making - 30lbs pork shoulder with an additional 4 lbs of fat.
Bacon bloody marys (not pictured) with bacon skewers, pickled green tomatoes and dilly beans. Also some canadian bacon and country ham to get the day started.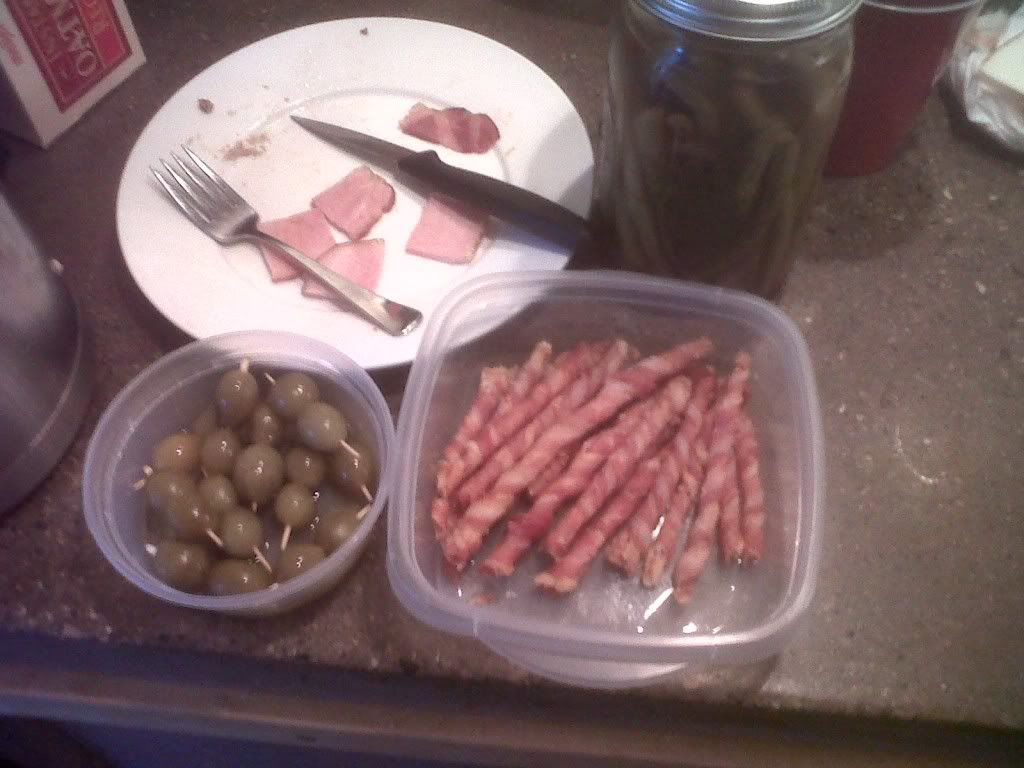 Brisket and bacon before then well after.