I won some corn holders in the raffle at the New England fest last weekend and I put them in my luggage, not even opening the box.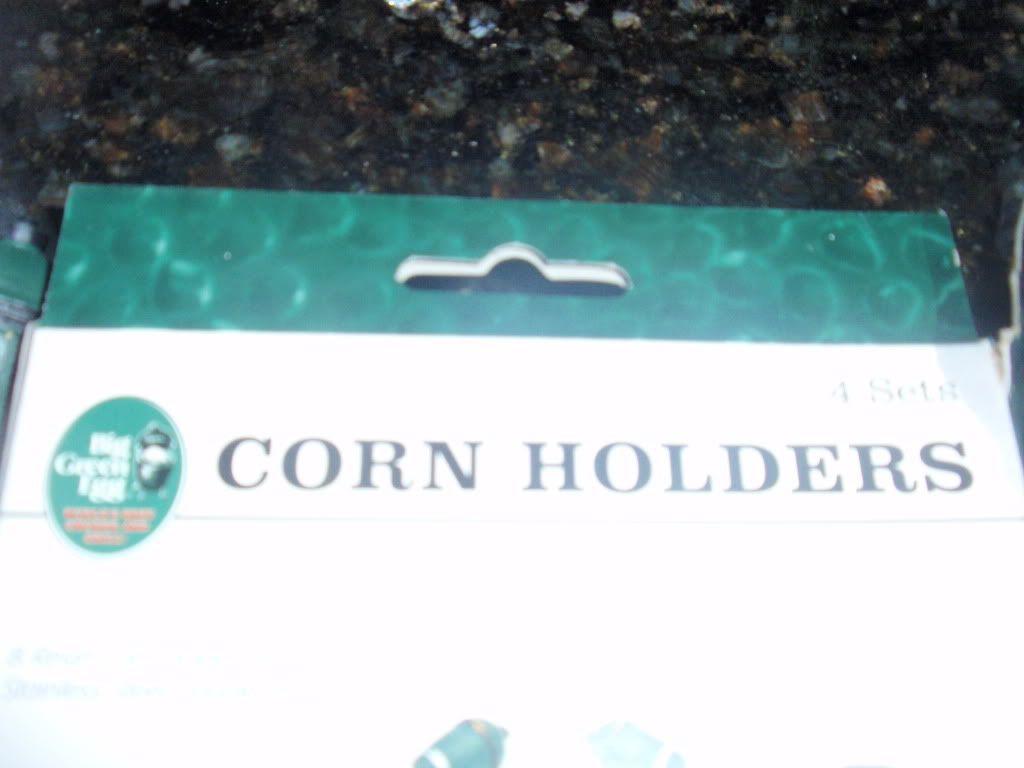 They asked me at the airport if I had anything sharp in my luggage and I said no!
Well they did a whole search of my carry-on and touched and massaged everything, even took away an unfrozen freezer pack that I forgot to leave behind.
Surprise,surprise - I got home and opened the box, and the corn holders look like this - GEE, only a little sharp!!! Yep, 8 of them!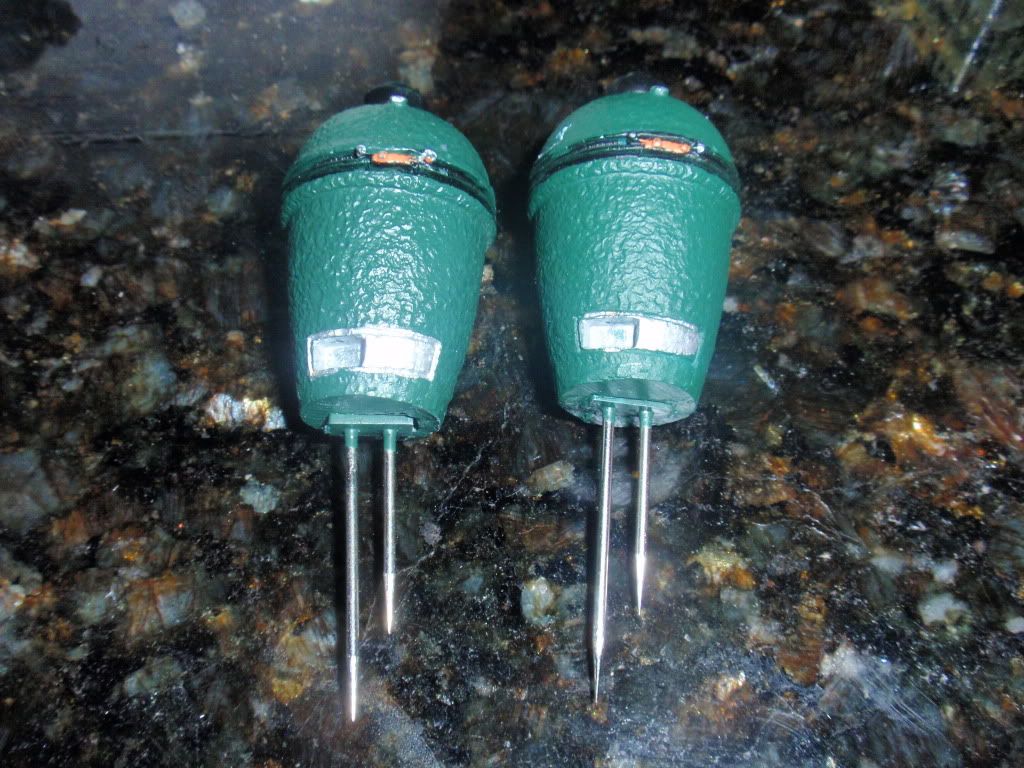 I have to say they work well!
Happy summer everyone!
Happily egging on my original large BGE since 1996... now the owner of 6 eggs. Call me crazy, everyone else does!

3 Large, 2 Smalls, 1 well-used Mini