Have always seen these on the forum and at Eggfests but have never even had a bite. I used fresh jaleps, Tillamook Cheddar, Owens breakfast sausage and some Rudy's rub.
Ready to go: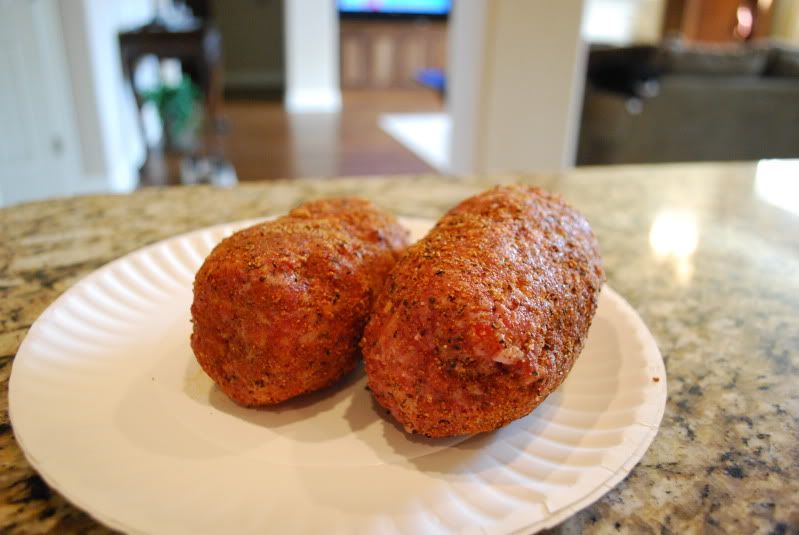 Indirect at 350, with a small Hickory chunk:
Just under 30 minutes later, off to rest for few:
Plated with a little drizzle of Plum Chipotle sauce: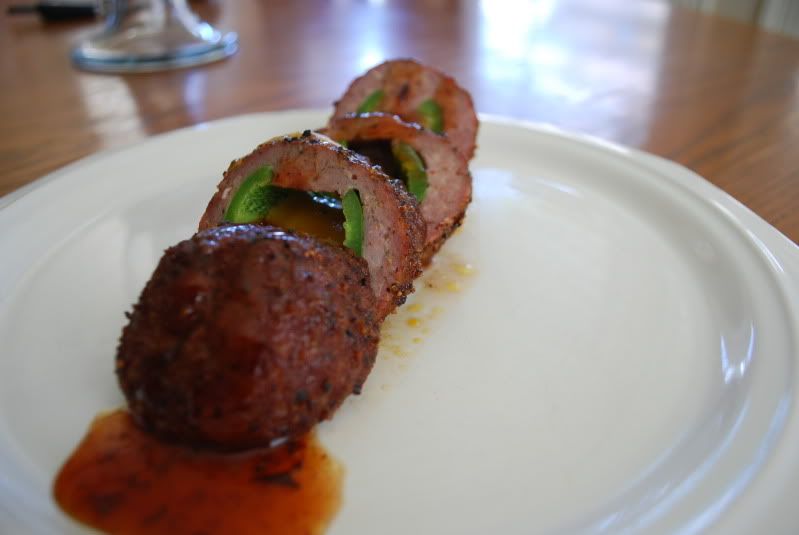 Very yummy little lunch.