My friend with a garden gave me some fresh okra. She must live next to a nuclear power plant, cause this was HUGE!
Next to a dinner fork: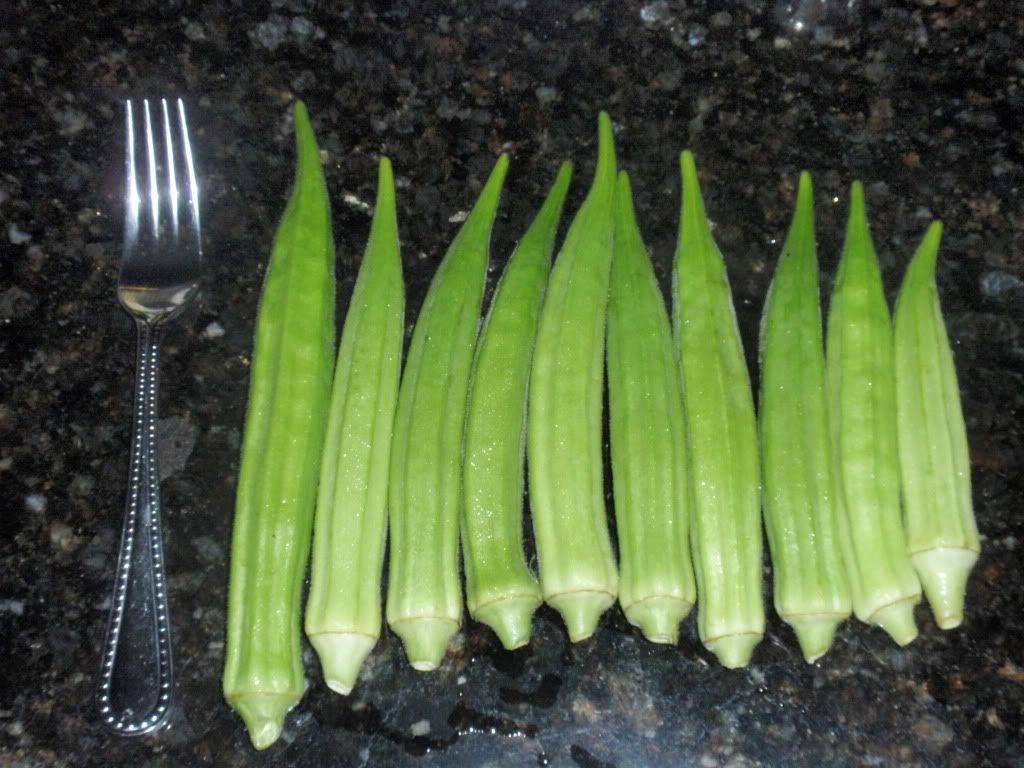 I treated it as asparagus and drizzled with olive oil, S&P. One the small at 400 degree dome:
The big one had to stay on longer~ that is a garbanzo bean off to the side, in case you wondered....
Some crash potatoes: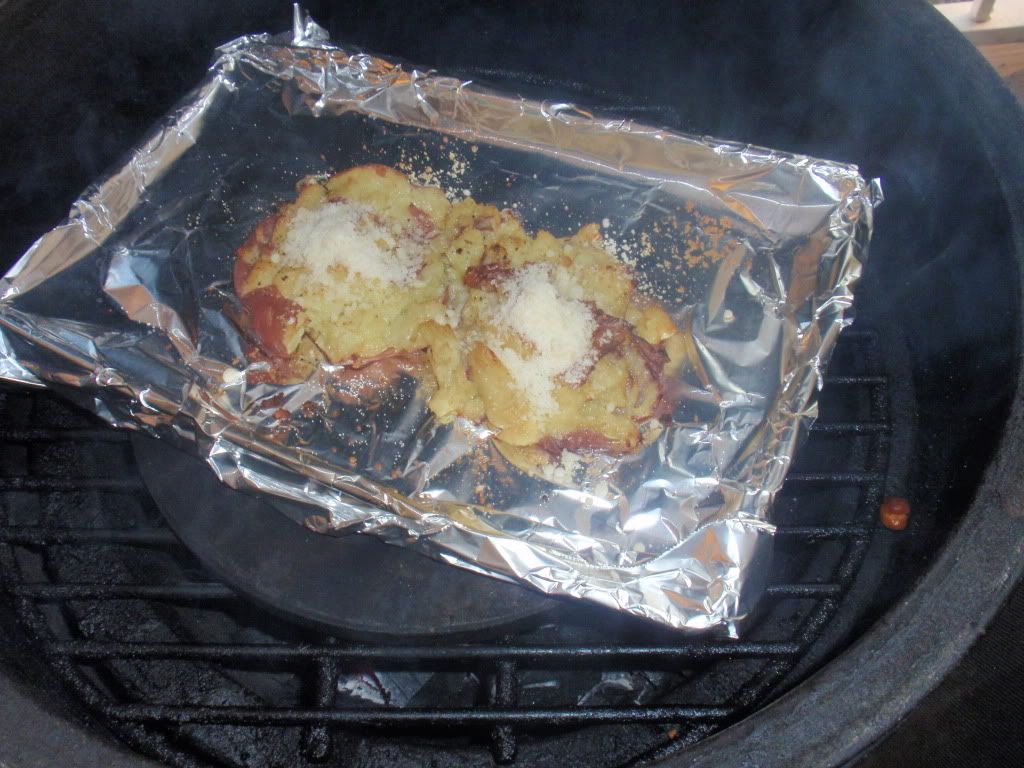 Then, a nice, thick NY strip at 600 dome: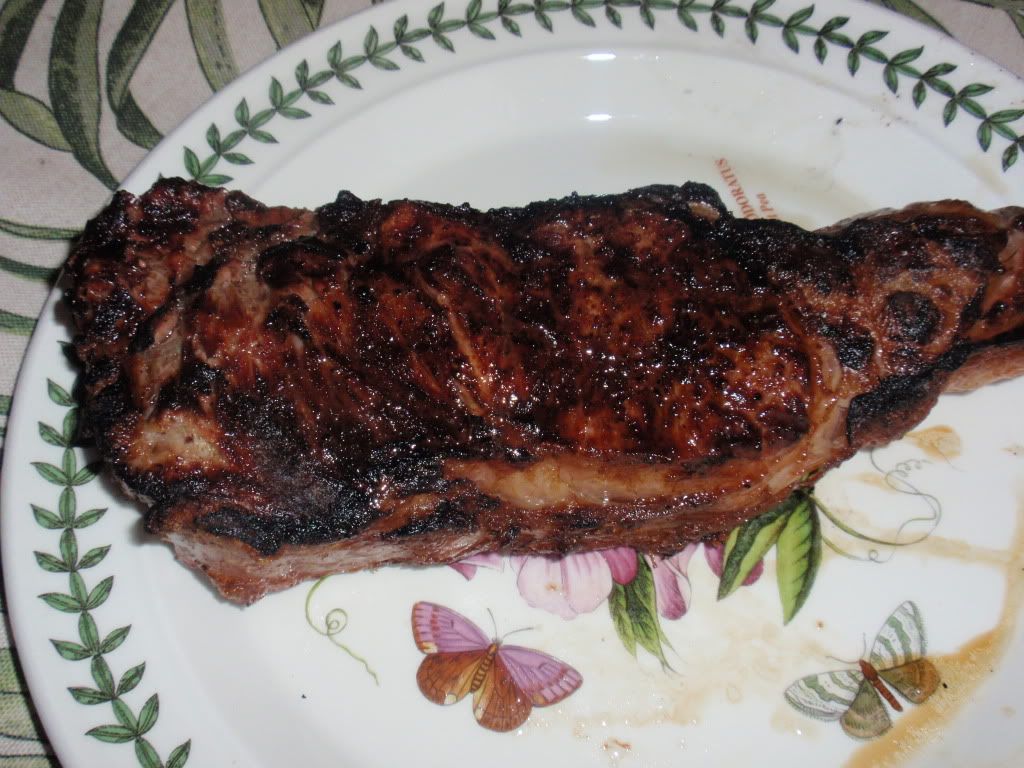 Plated: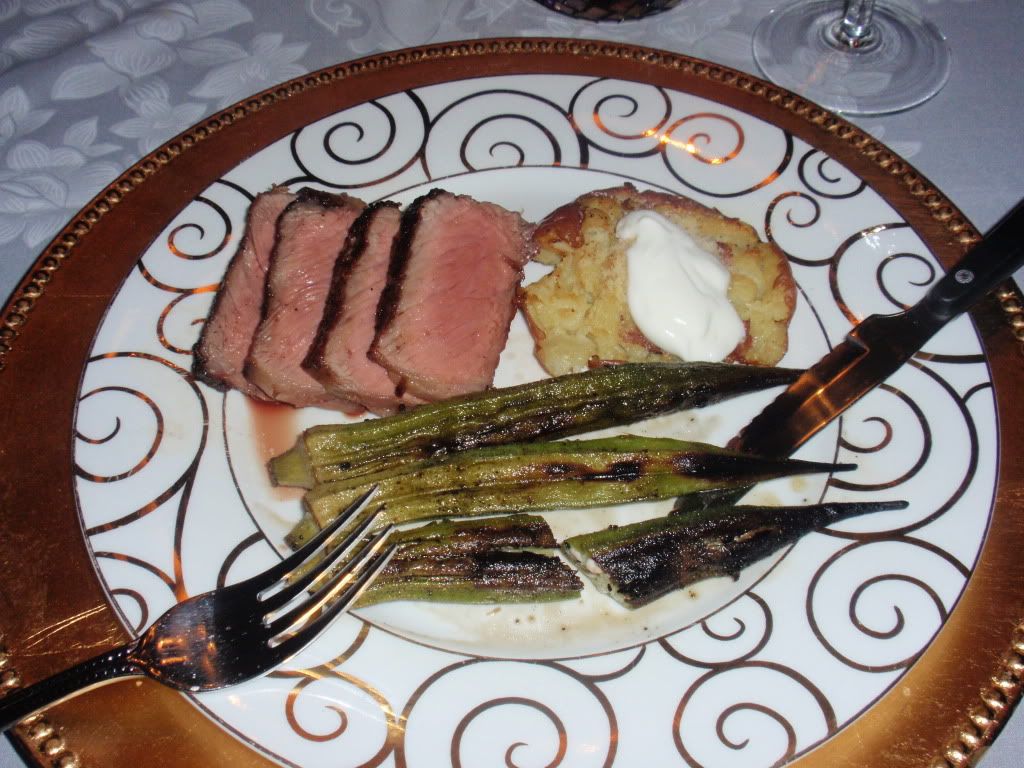 The steak...it was great!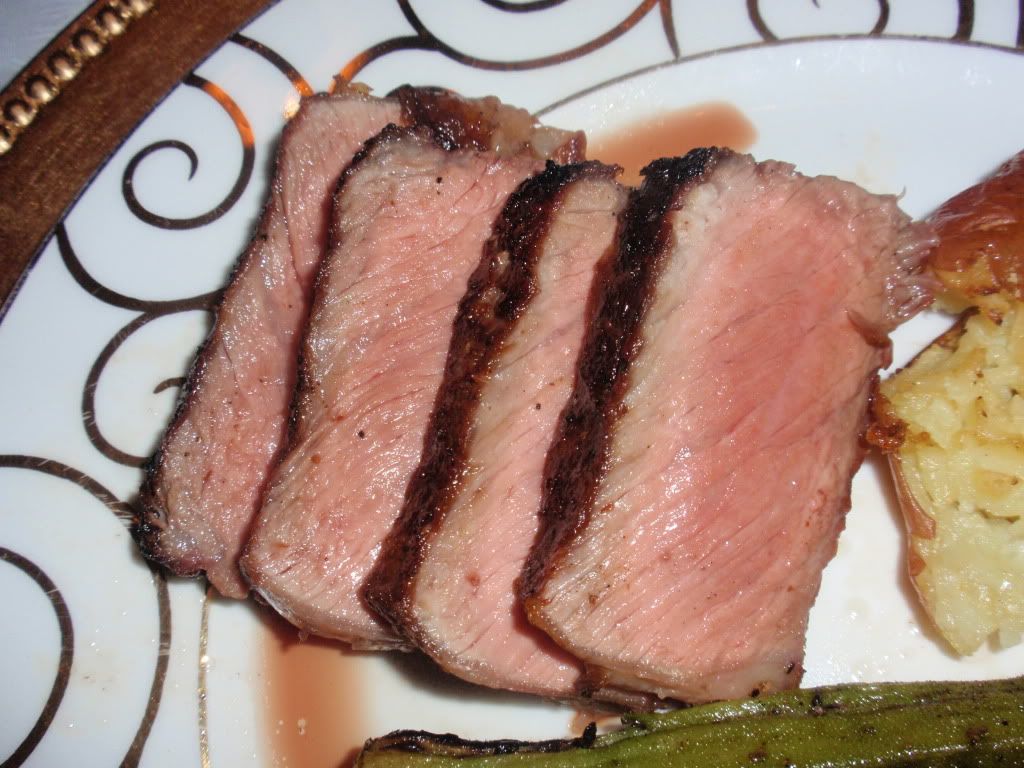 Find some fresh okra, and GRILL IT! There was no slime whatsoeva!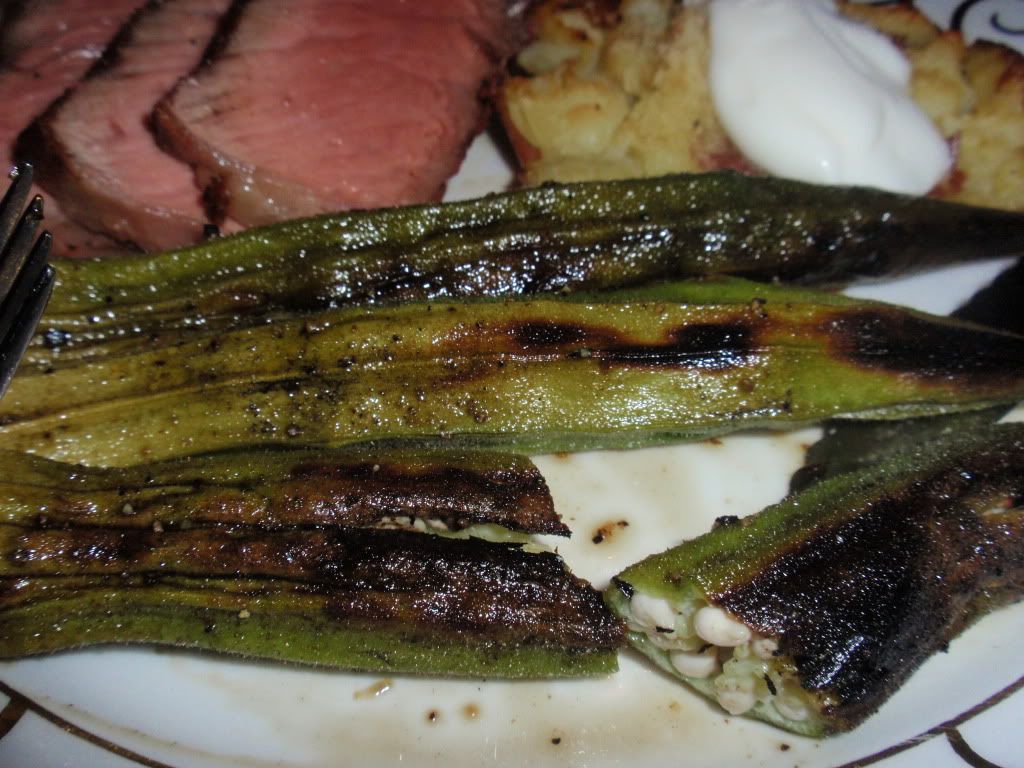 Happily egging on my original large BGE since 1996... now the owner of 6 eggs. Call me crazy, everyone else does!

3 Large, 2 Smalls, 1 well-used Mini