picked up another Brisket this week,6.6 lbs flat, to try again with FLPoolmans style of cooking :cheer: I wanted to see if it was a fluke :pinch: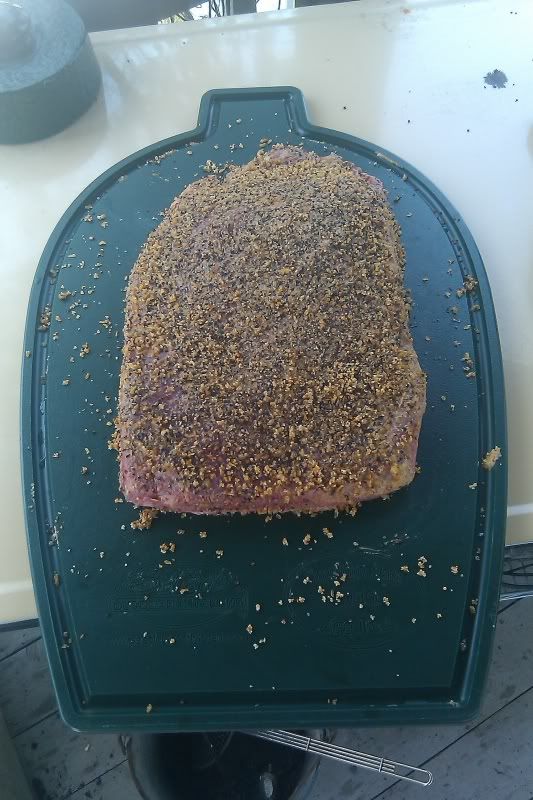 I seasoned it well with Canadian steak seasoning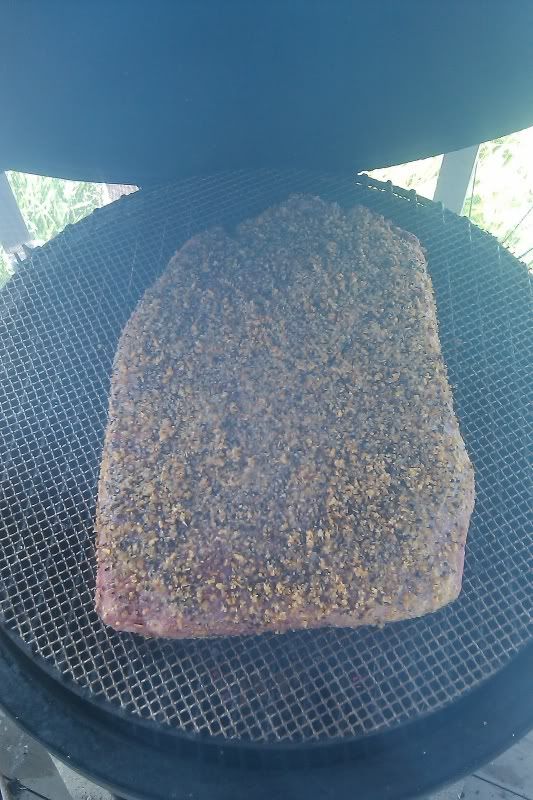 then onto the egg direct at 350 for 1.5 hours, flip and another 1.5 at 350 direct.. used the froggmatt again! love those things LOL
then into a pot with love juice
for 3 hours. again tender juice and wonderful. this time I put in three good sized chunks of apple wood and I had a light pink smoke ring and nice light smoky flavor. this one was thicker and was wonderful again
Neil had another late night so the last pic was it on the egg keeping warm with Carnivore sweet sauce cut with a little honey brown beer.
and I was not really planning on posting about it so not very good pics.. cell phone again.. but this is a pretty simple cook for anyone that has not done a brisket and is a bit hesitant to give one a try. pick one up and just do it! good meal and tasty leftovers.