LC and I purchased an Egg table from our Egg dealer, Grill Man Dan from Pinch-A-Penny in Melbourne, FL.
We have had it for a couple months now and love it. Since we will be gutting our kitchen soon, we had to get the outdoor kitchen put together.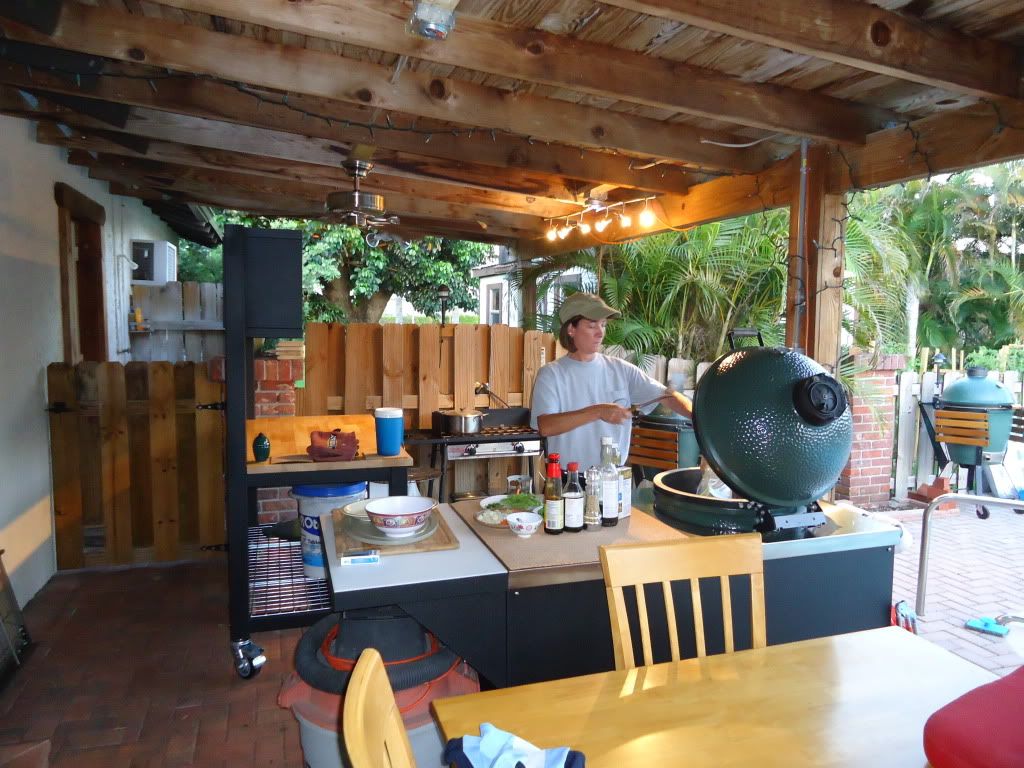 I you would like to see the review, click on the link below. Thanks for looking..
http://bubbatim.com/Product_Review_Q2W2.php
SEE YOU IN FLORIDA, March 14th and 15th 2014
http://www.sunshinestateeggfest.com
You must master temp, smoke, and time to achive moisture, taste, and texture! Visit www.bubbatim.com for BRISKET HELP