It was great meeting you in person! Your squash and ribs at the 'fest were outstanding! Thanks, too, for sending your wayward squash home with us! We enjoyed it for dinner this evening...
First I finished cooking the squash and "spaghetitized" it, then I added the chives and parm...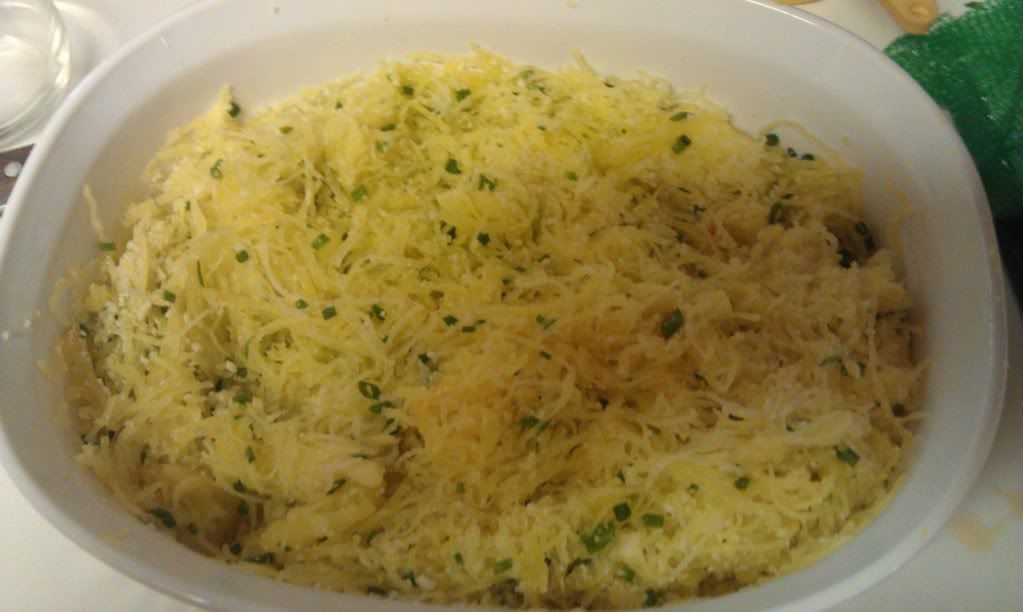 then I sauteed the red peppers with garlic and basil in a little olive oil...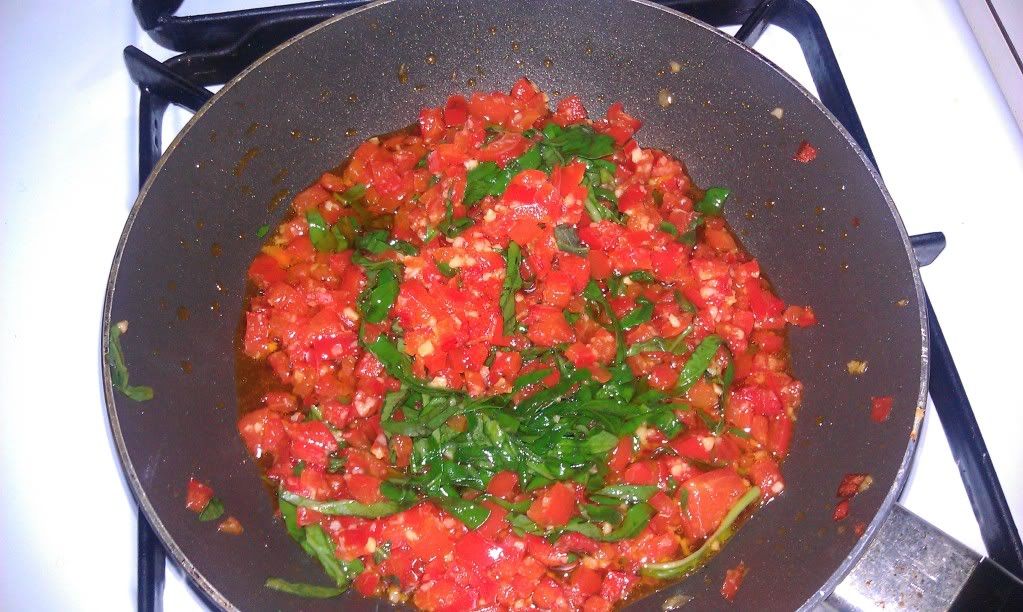 I mixed the pepper garlic mix into the squash...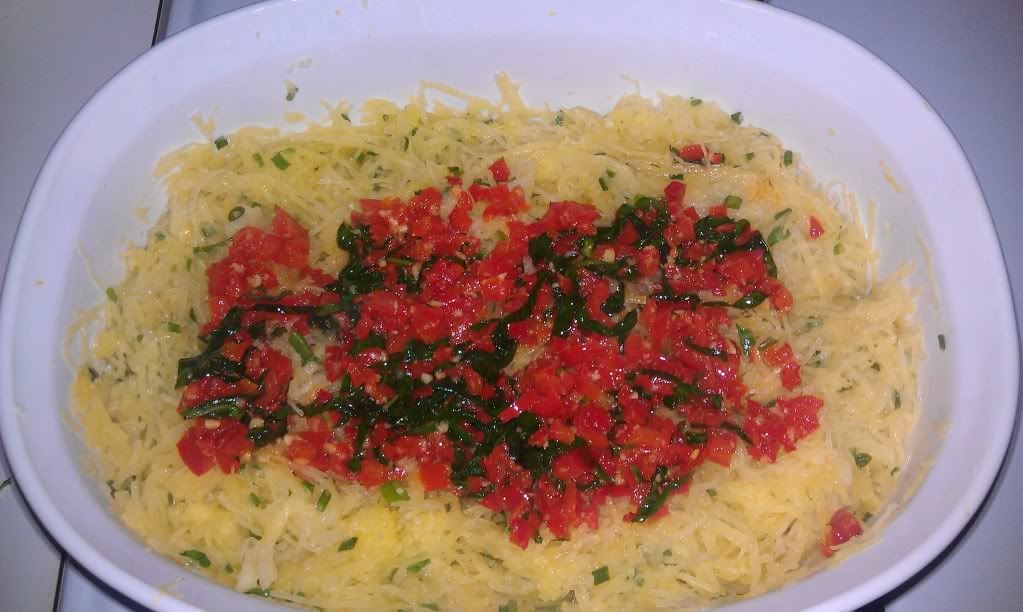 then Egged some fresh Florida tomatoes topped with EVOO and feta...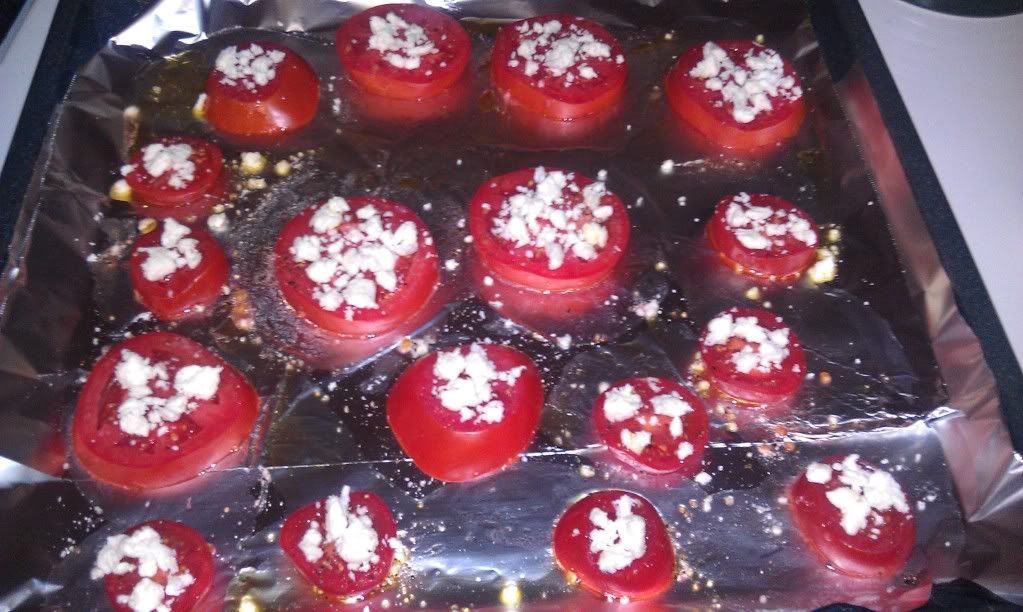 and placed over the squash to serve...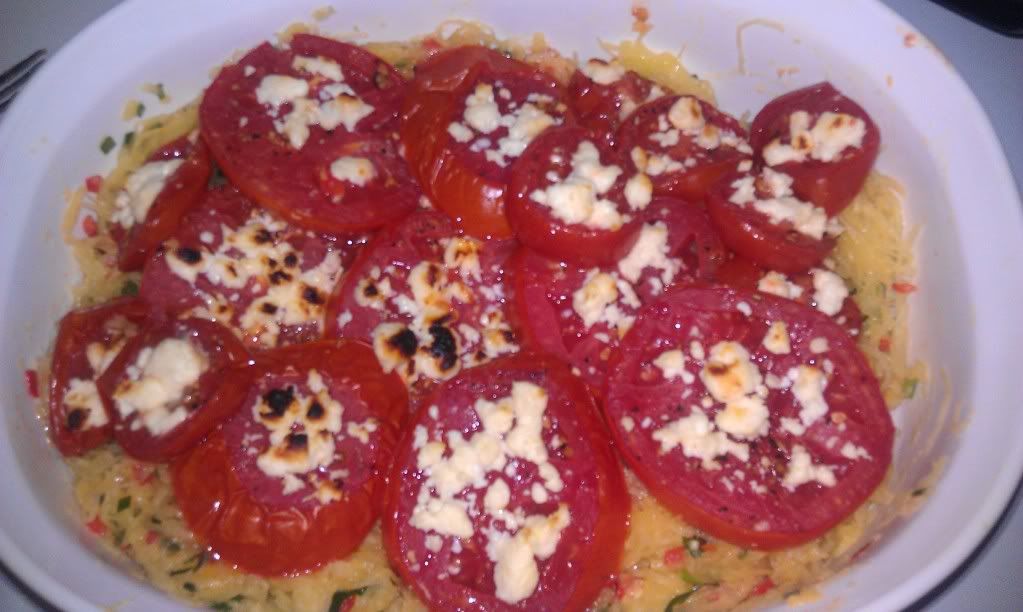 meanwhile, I roasted some sweet potatoes, purple onion and cilatro with lime-cilantro dressing...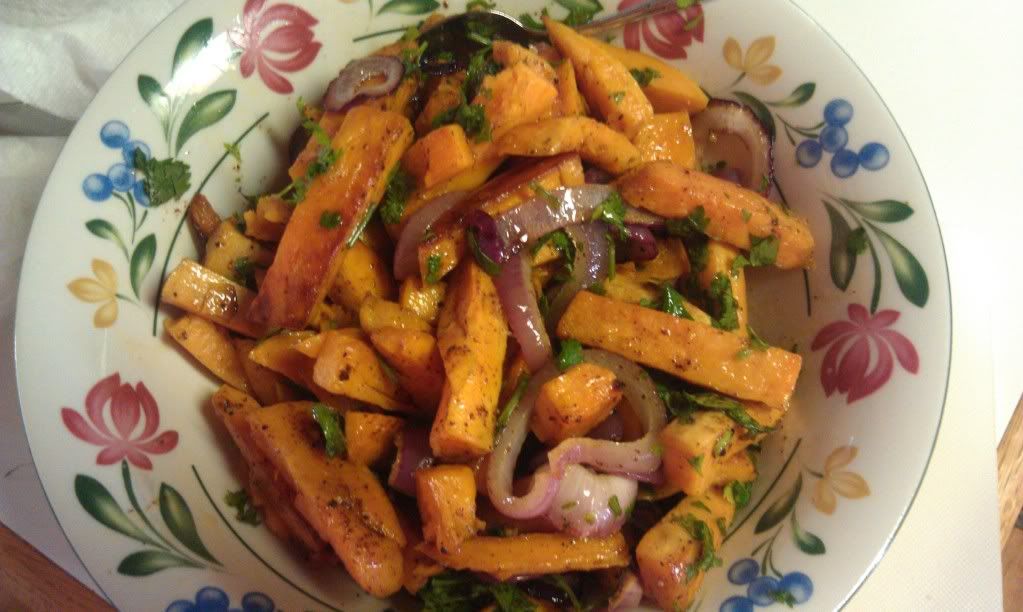 Dinner is served!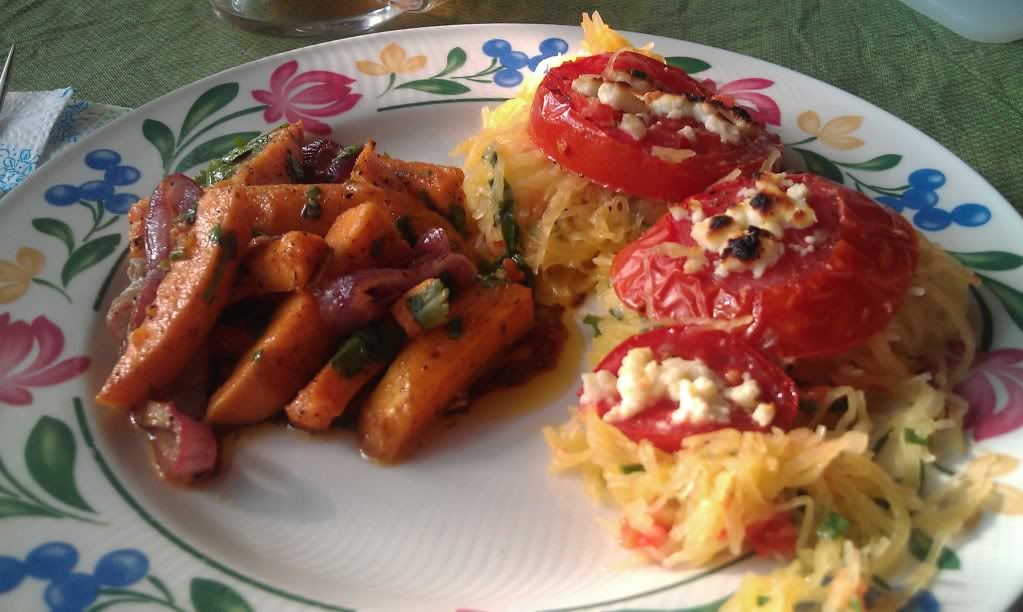 Sorry! No leftovers! Maybe next time!