Kind of a no brainer, just a tad labor intensive in the prep...
Egg set up...platesetter legs down, green feet as a spacer, and pizza stone...400-425* dome.
Phillo dough sheets, just two layers, with melted butter brushed in between each...And the sheet of Philo cut into thirds long ways...
A blop of the spinach, parsley and feta mix, and I went a bit off the norm and added some marjoram, which I love with Feta...
Then folded like an American Flag...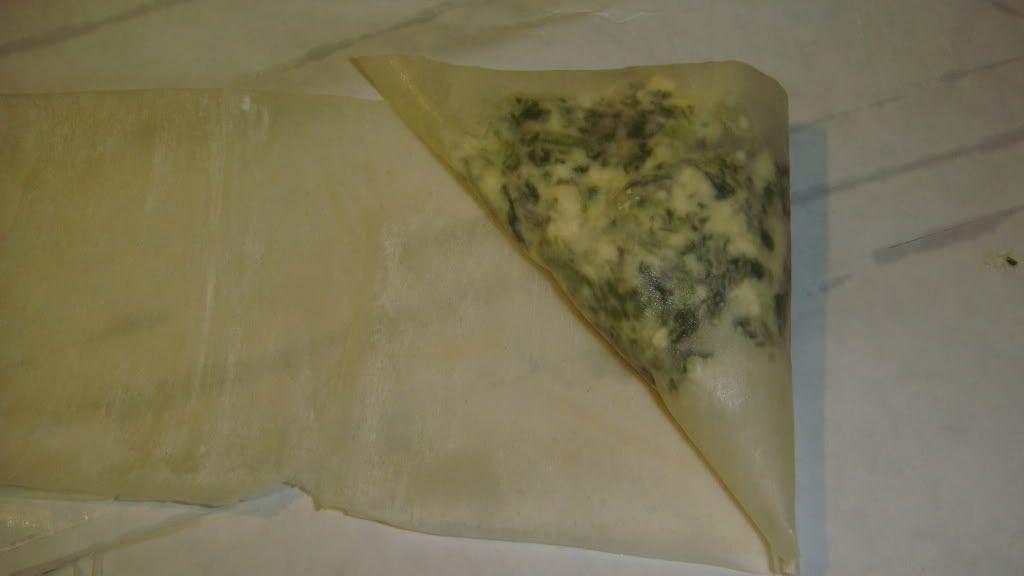 Keep folding like a flag, until it looks like this...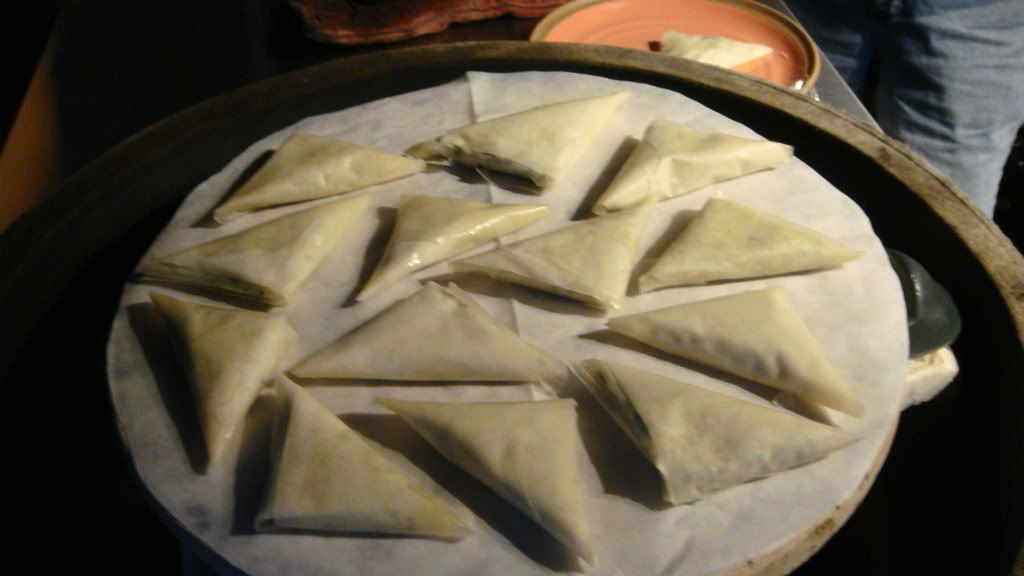 Onto the egg, and I used a bit of parchement just in case there were some leaks...
All done...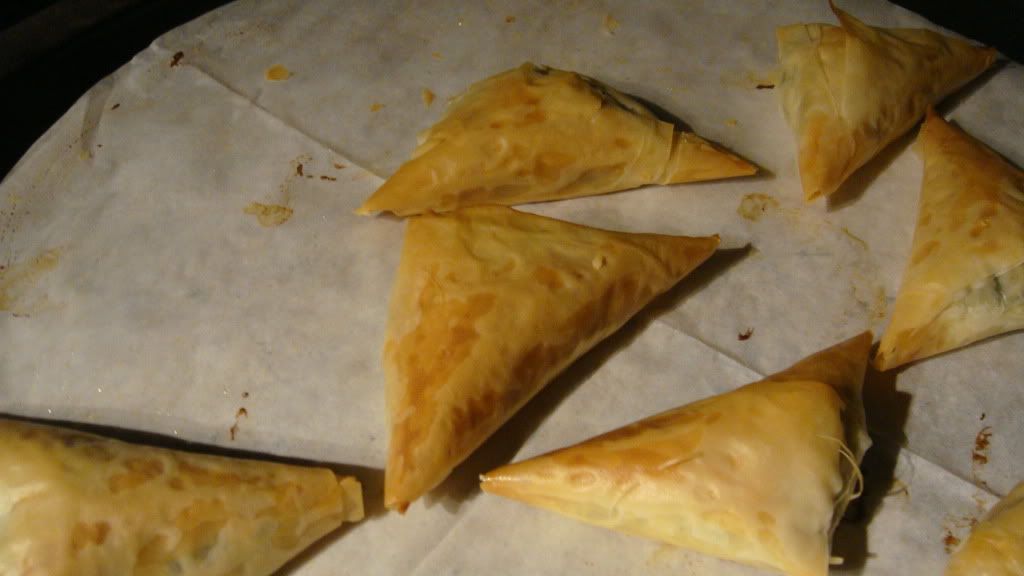 These were tasty!
Thanks to all who looked!