Last night seemed like a great night to do some pizza on the egg.
I used the recipe for dough found on the naked whiz website. For sauce, I went to a nearby local pizza place. And toppings were what I had on hand, some pepperoni, some mozzarella cheese, a touch of gruyere and some parmesan (from a wedge of cheese, not the green can). I brushed on some garlic butter around the edges to give them some more flavor as well.
I set up the egg with the placesetter legs up, then the grate and then my Big Green Egg pizza stone sitting on the three little feet that come with the egg. I didn't bother adding any charcoal, but did throw some hickory wood chips for a bit of smokey flavor. Lit it and let it go, stabilized it at 550. Gave the pizza stone plenty of time to heat up as well.
Sorry for the quality of the pics. Used my phone because i couldn't find the memory card for my camera.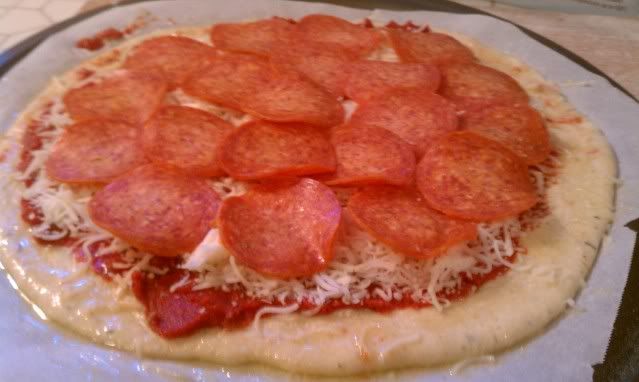 On the egg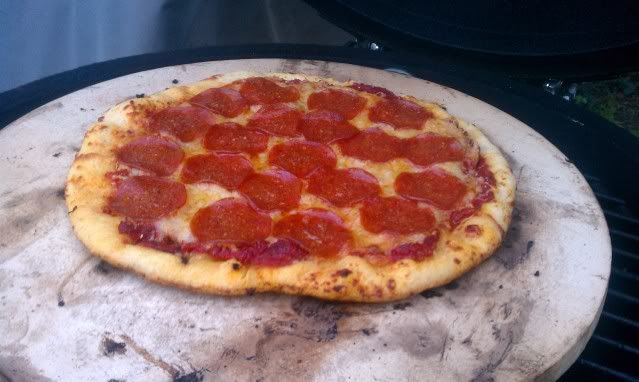 And done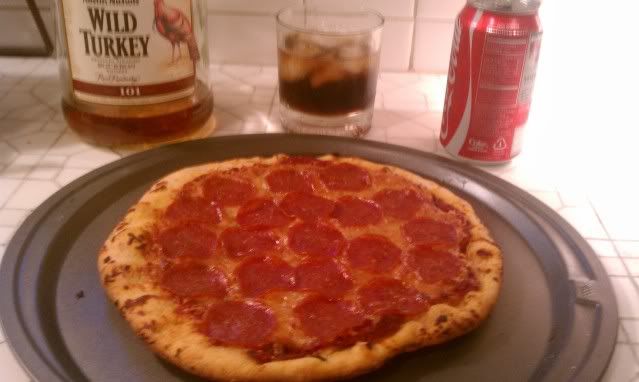 Turned out pretty good, but I think I let it go to long. The bottom crust was harder than I like it to be. I think next time I will go with a higher temp, but for some reason the egg wanted to stay at 550. I think it was due to not enough charcoal maybe. Next time I will fill it up all the way and see if that doesn't help.
Rowlett, Texas
Griffin's Grub or you can find me on Facebook
The Supreme Potentate, Sovereign Commander and Sultan of Wings