A TWINKIE CAKE! For all you crafty people out there.
I made this cake for my nieces graduation party last year, and was asked to do it again for my other niece this year.
I visited the Hostess store, bought all this week from expiration stuff , spent $30, and this is what I came home with:
I opened all the packages and started building it. My dining room smelled like a bakery!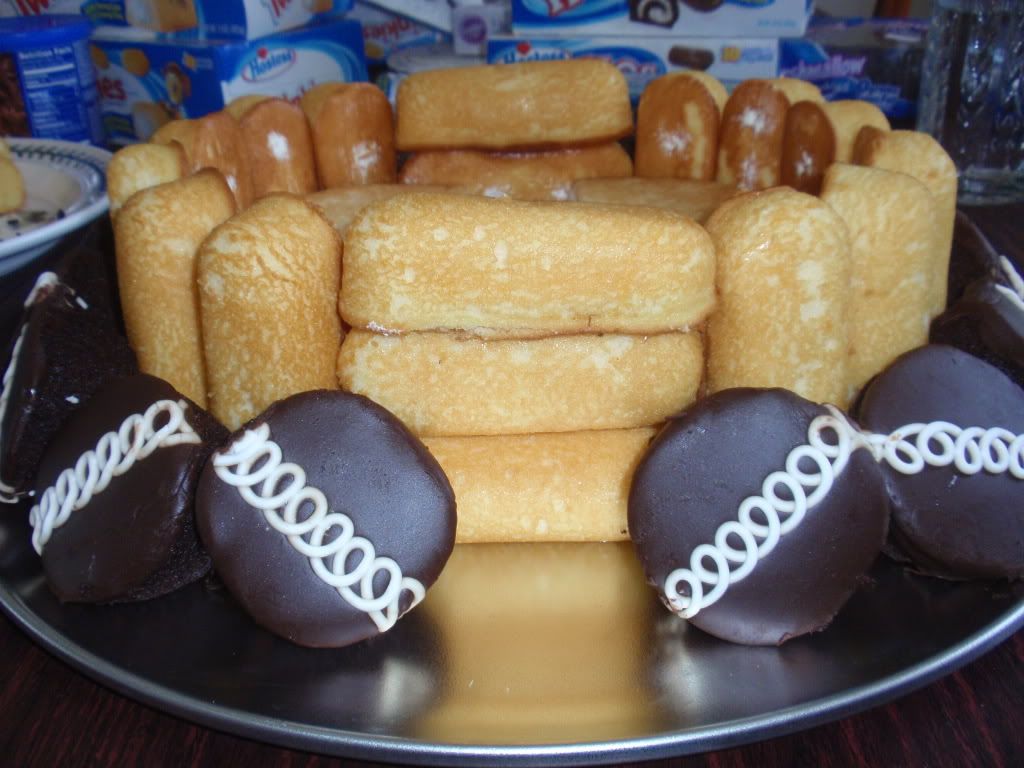 I used angel food cake in the middle and anchored everything to that using toothpicks. I bought canned icing to use for spackle, but didn't end up needing it.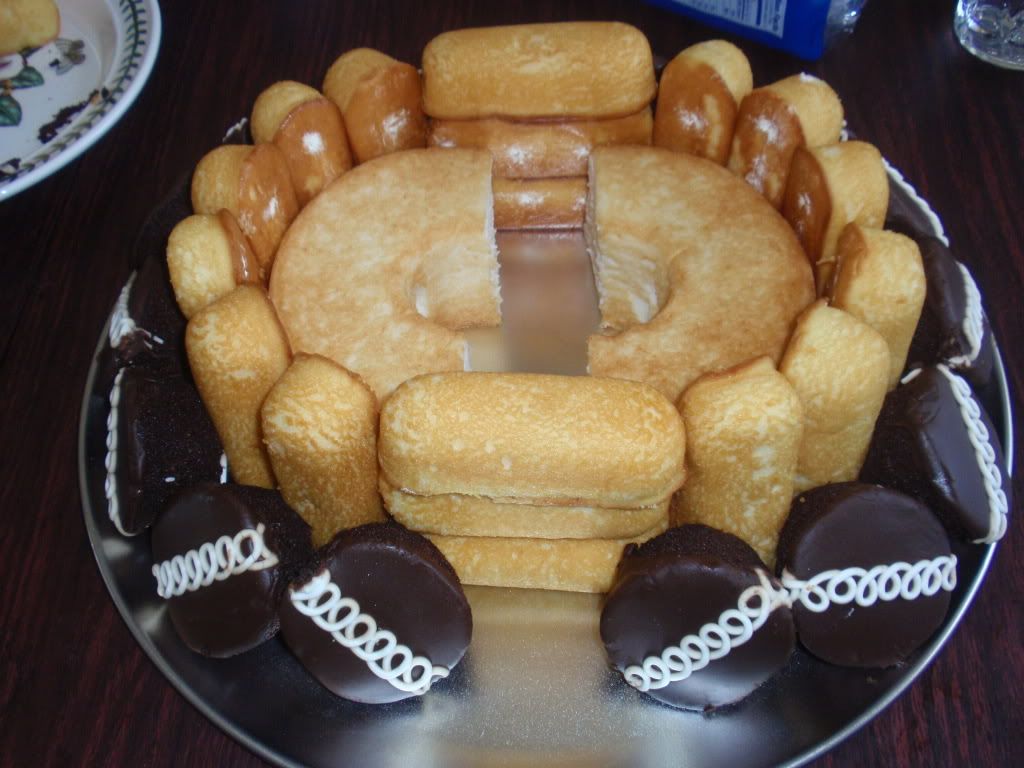 I went to Target for the plastic base and columns which helped make the top layer, it was $6, I think. I saved them and will use them again.
For the very top, I used 2 pictures of my niece and glued that on some paper each side and stuck it into the cake with a bamboo skewer. This was after a 45 minute car ride!
Thanks goodness I kept a list of what I bought so I won't have to figure it out again:
30 Hostess Twinkies
16 Hostess cupcakes
10 Hostess Ho Ho's
36 mini-cakes
2-3 pack Rasberry Zingers w/ coconut
2 round Angel food cakes 8" each
All I can say is the kids loved it last time. I hope this years cake turns out as good. Watch out for toothpicks, though!
Happily egging on my original large BGE since 1996... now the owner of 6 eggs. Call me crazy, everyone else does!

3 Large, 2 Smalls, 1 well-used Mini