Thanks to eenie meenie for the gift basket! Two of many food items; A a bottle of olive oil and a bottle of aged balsamic vinegar. :woohoo: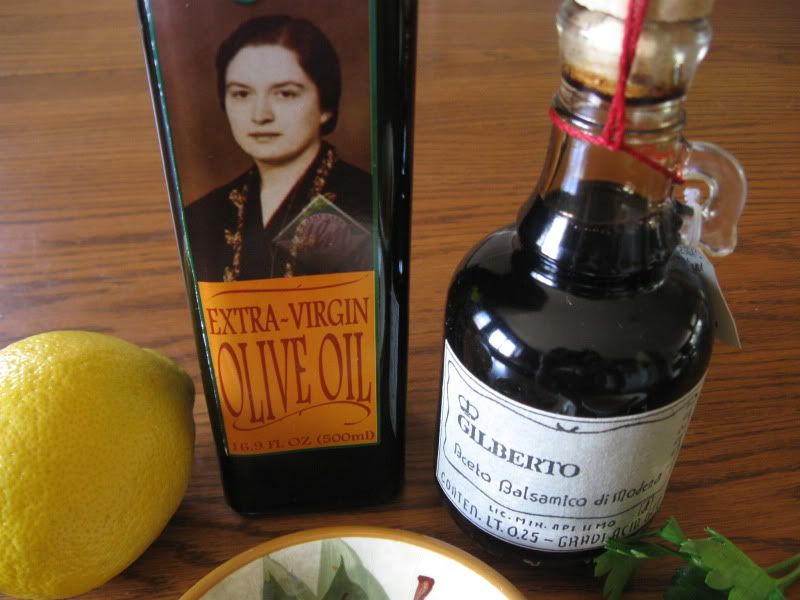 So it was time to crack those bottles open after making two bouls of sourdough bread.
Reflection, meditation, one mind.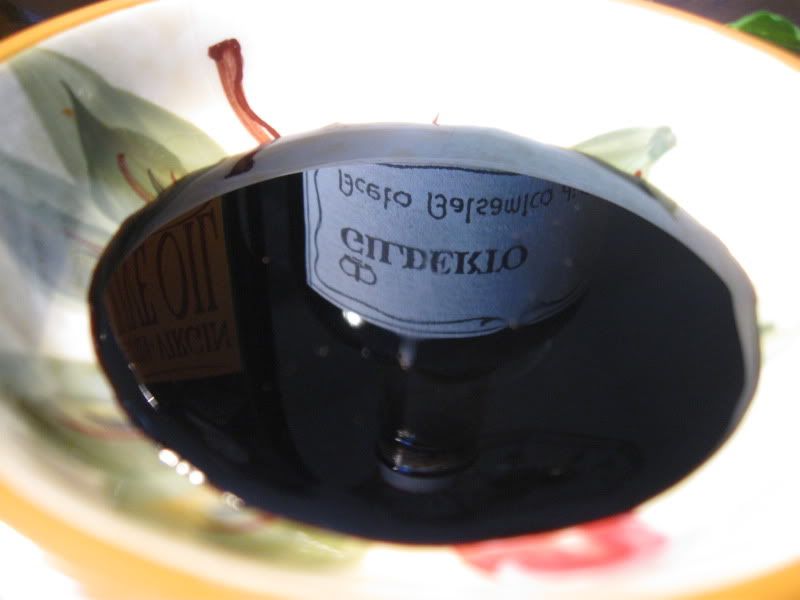 Whack the bread and start dipping.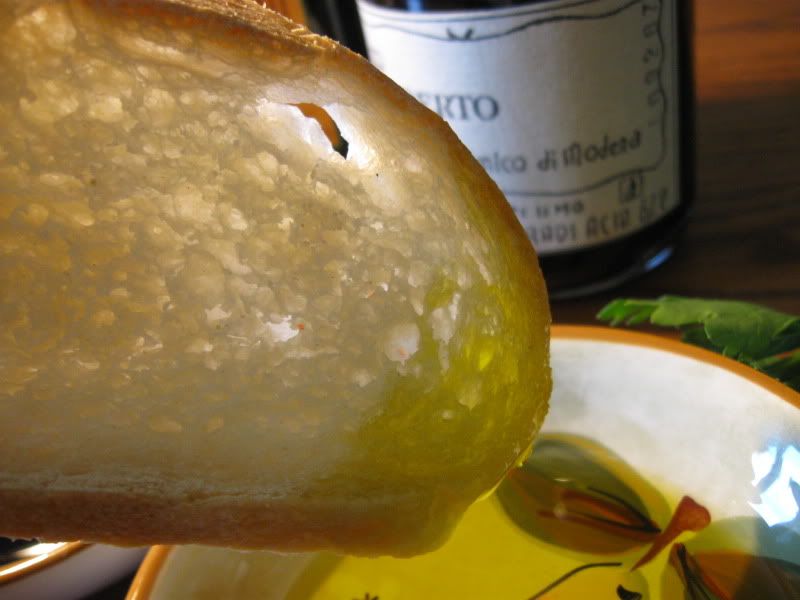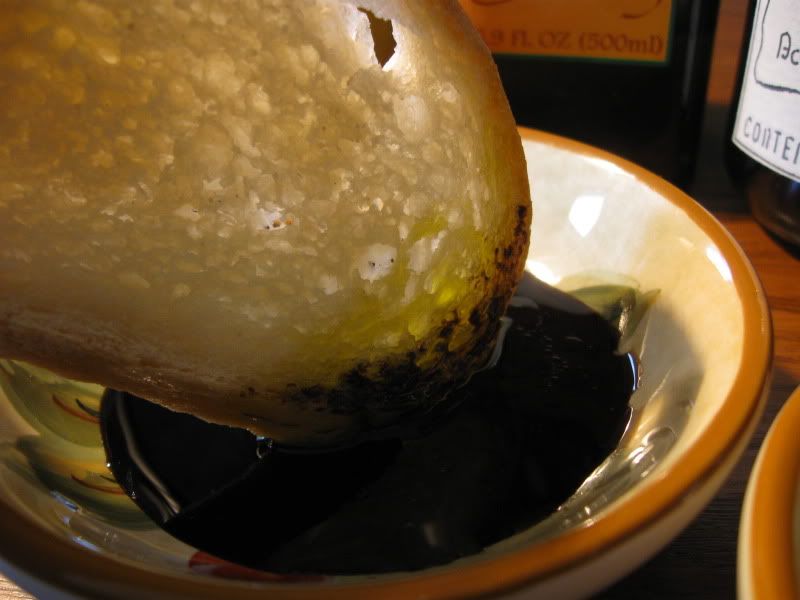 Oh My Gosh! Thick silky smoothness, oaky, sweet, nutty, wine, raisin, zing of vinegar, a hint of molasses and then a tart green olive peppery note from rich olive oil. WOW! :woohoo:
I'm going for more.