Somebody gave me a small bacon wrapped filet mignon. I'm really a ribeye girl, but hey, it was free and good quality.
I made lowercase bill's scalloped potatoes again, but this time I sprinkled DP Raging River and thin slices of garlic cloves over each layer of thinly sliced red potatoes, poured in some heavy cream. Bill is right, this ceramic slicer is dynamite. Perfectly safe for your hands if you're careful.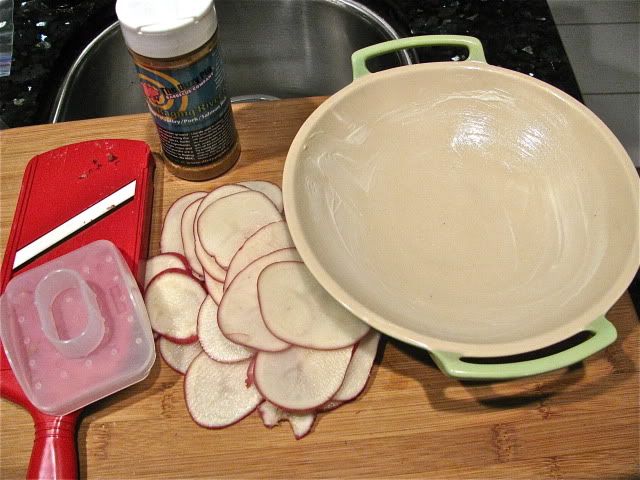 This is the first layer, followed by enough layers to fill up the Le Creuset ceramic dish (which is good up to 500°).
Put the dish direct on the regular grid of the Small Egg with foil under it, a good thing because of the overflow when it bubbled. Using Clay Q's method of turning the thermometer so the target temp is at the top and the dial points straight up when it's reached. A much better way to check on the Egg temp from inside and looking out the glass door to the patio.
It took an hour and 10 minutes for the cream to thicken and to brown.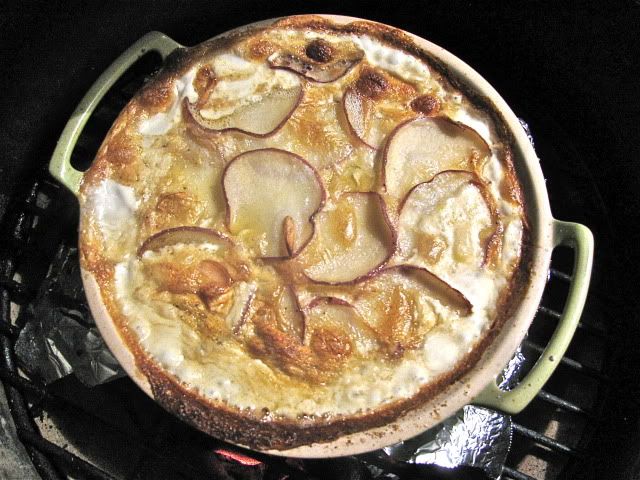 Opened the top and bottom and let the fire build. Then put the filet right down on the coals and turned it on all sides to char and cook the bacon. One piece of lump always stick to the meat, every time, but easily removed with the tongs.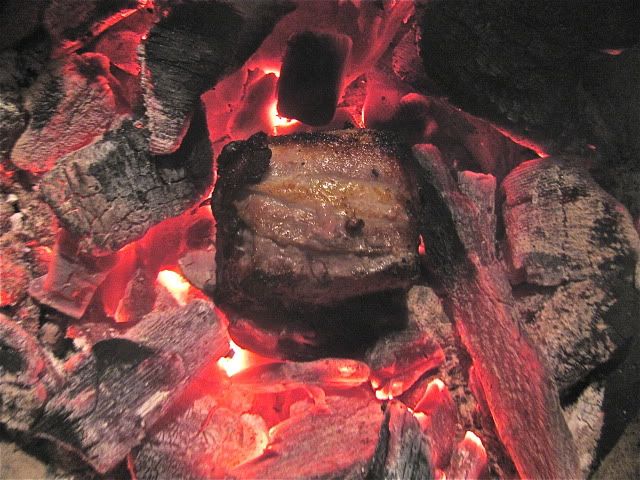 I can't say how I know it's done...I just know. Didn't bother with a Thermapen. Made brussel sprouts and coated them with the creamy sauce coming out of the potatoes.
Simple is SO good!