Just a beautiful cool spring day on Saturday. Blue sky, green grass, budding trees and the weeds green as can be...
Sunday
Wet and heavy snow about 6".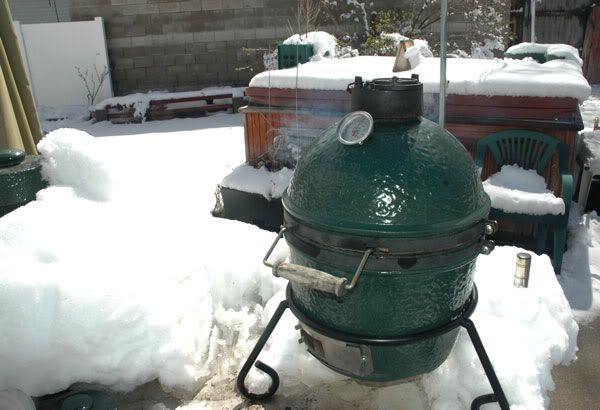 Pushed some snow away from the Mini and left the poor old Medium, Large and Small covered with the heavy wet white stuff.
Brauts sounded pretty darn good for some late lunch eats.
17 minutes after brushing the snow off the dome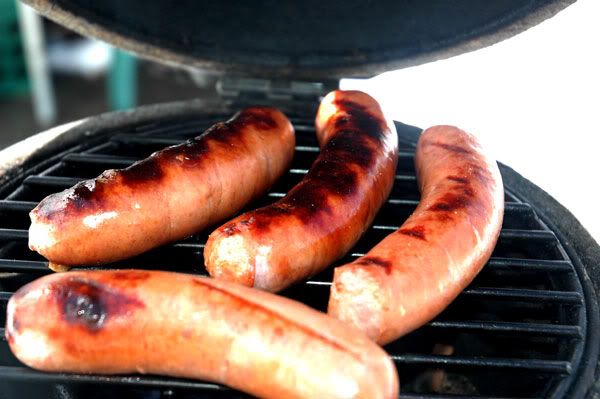 another 6 or so minutes ready to head back into the house.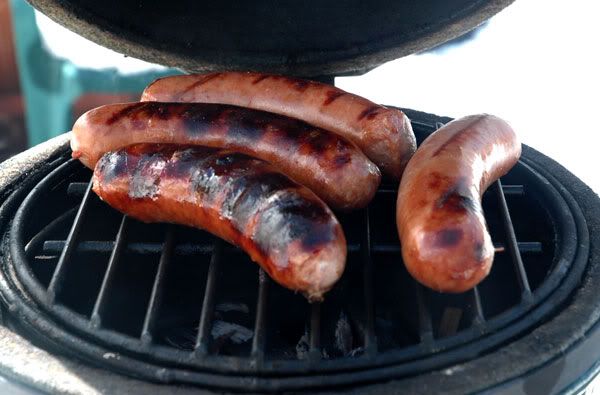 As usual the eggs wins the battle.
Hope you all had a good weekend.
GG