Morning All:
Saw Popsicle's post last week about the
PEACH ENCHILADAS IN SALADO
and thought about doing them at the upcoming Sunshine State EggFest, but wanted to try them first. I wanted to do them on the Small Egg since I already had it going and a 9x13 pan wouldn't fit, so I used a 9" round pan. I was only able to get 7 shells into the pan, so I figured I should cut back on the sauce mixture too...used 3/4 cup sugar, 3/4 water & 3/4 stick butter...here they are waiting for the sauce (with cinnamin on top, plus I used Blueberry filling instead of Peach)...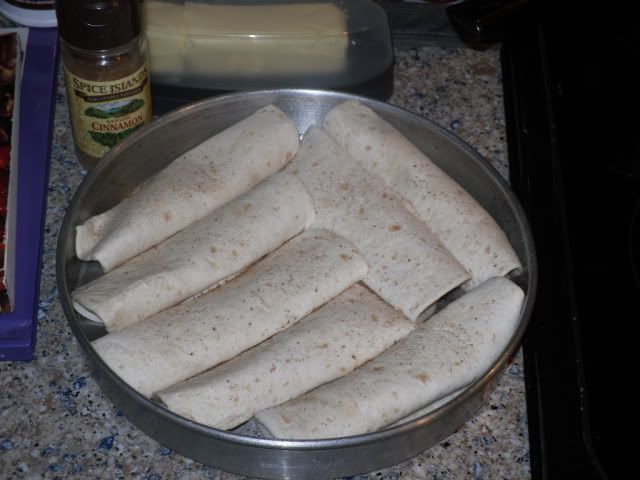 And on the Egg after about 10 minutes...
And the finished product...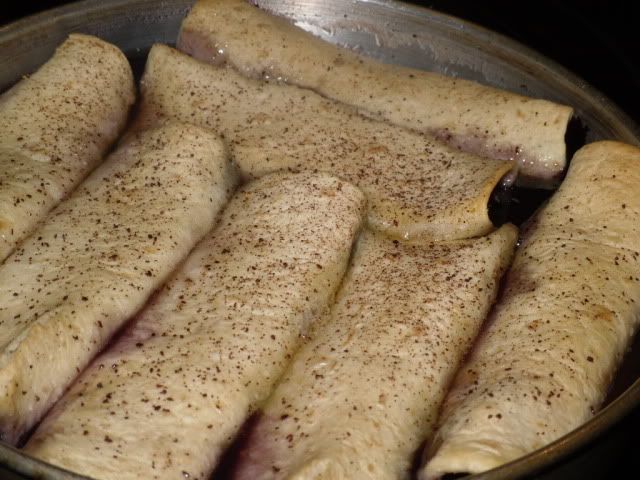 Popsicle's post said that the liquid would be absorbed and I had what I thought was quite a bit of liquid left, so I'm not sure if I did something wrong...BUT they were VERY tasty and something I will probably do again (but not at the Fest next week).
Popsicle (or anyone else that was at Salado) let me know if they look right...thanks!