After the ribfest last night, felt the need to go a bit lower fat. This is a GREAT Turkey Burger trick my wife grabbed....can't remember where, but we rarely use ground beef for burgers anymore because of it.
Add 1 heaping Tbsp of Major Grey Chutney to 1 lb of ground turkey, along with your favorite seasoning. Mix it up and form the patties:
I egg em at 475-500 to get a good char on it before flipping (about 6-7 mins) then cook em to 160 internal. a little cheddar and american, and some Plum Chipotle sauce on a King's Hawaiian Bun....and a side of "fuel" :laugh: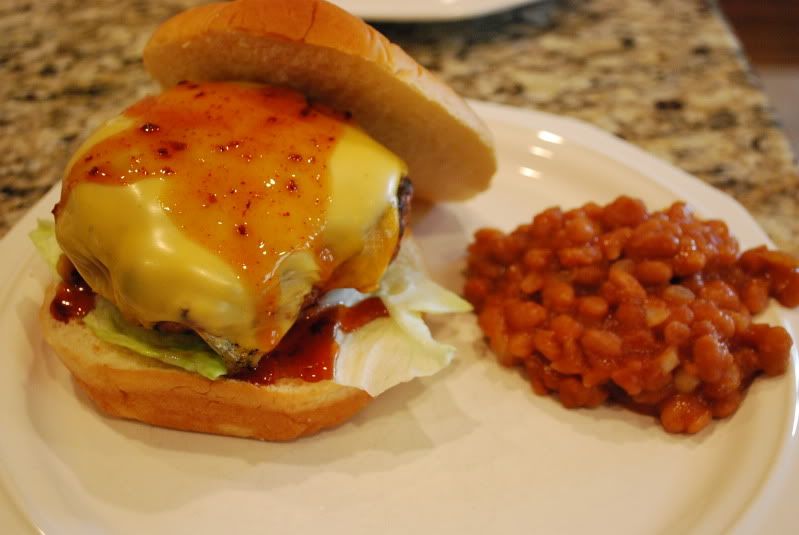 I promise....that chutney makes for a KILLER turkey burger.