Hi everyone: well, I will admit winter has really disrupted my egging. We got ANOTHER 30" of snow yesterday - third snowiest winter on record. I am ready for spring - we have been feeling tired of the heavy "winter" food, so grilled up a couple of breasts with Richards kona rub(delish!), six halves of romaine; topped with sauteed shrooms, red onion, fresh parm and a very little dollop of ceasar. It got at least five "nmmm's" from Dave! Although we got pounded with snow yesterday, our roads were completely clear today.
Here are the breasts - so moist, as always.
And the romaine, squeezed on the small...chicken underneath!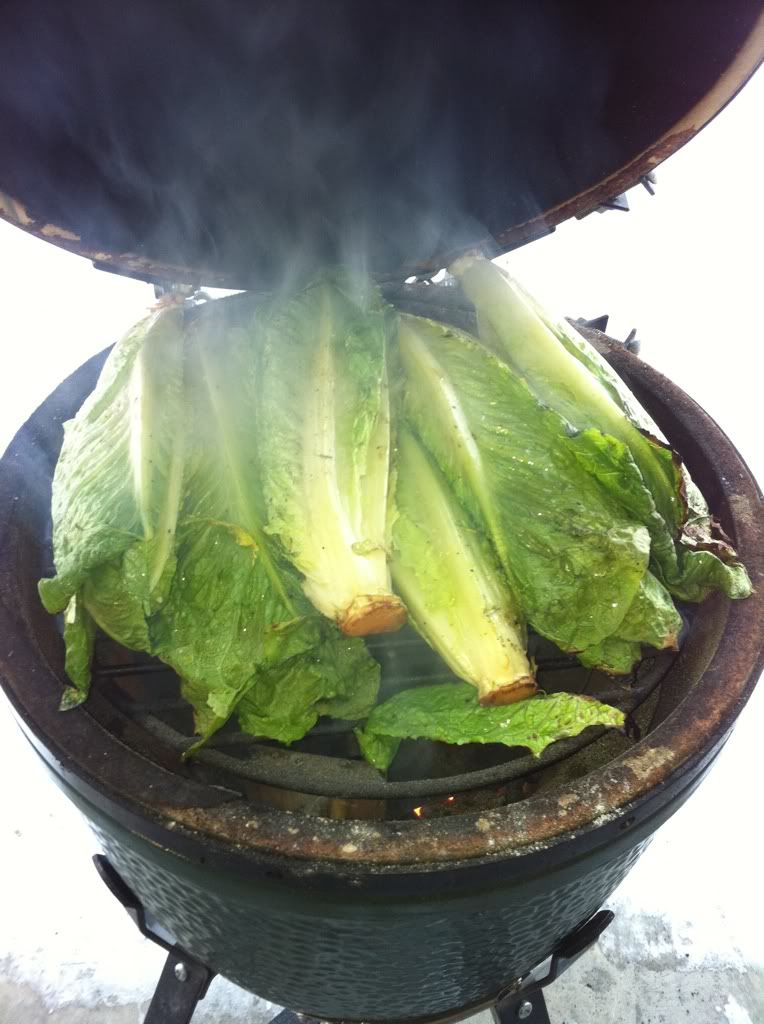 Plated...
Snowmobile trail in the sunshine
King of the snow!
Tuckers path...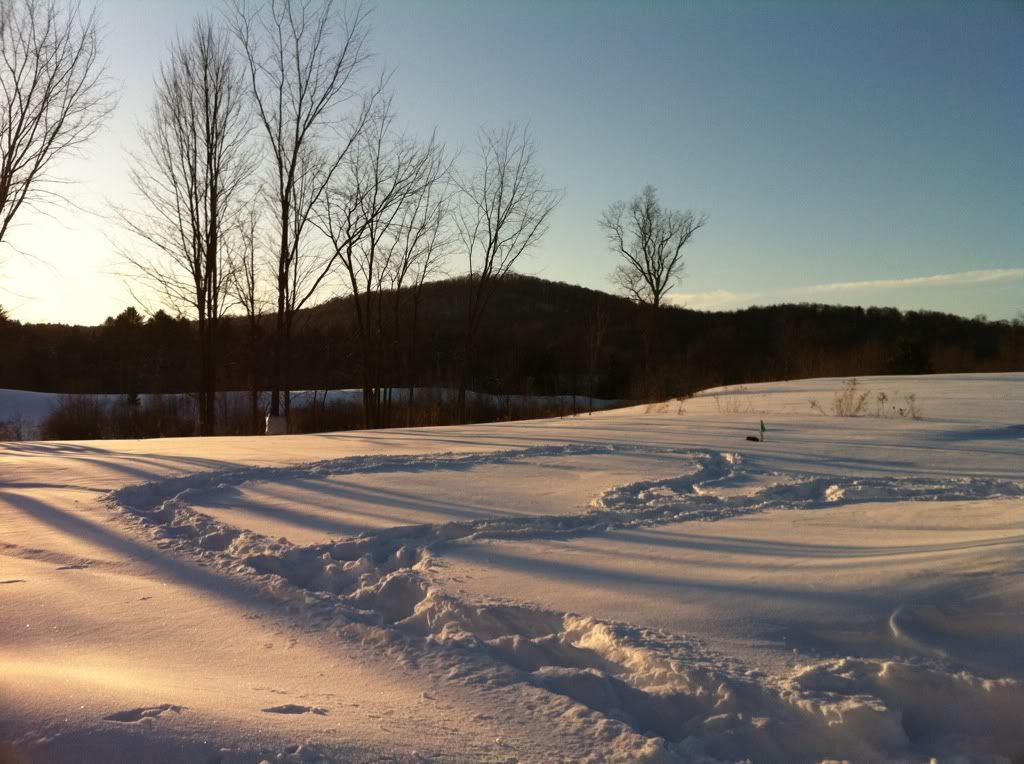 A small drift!
Thanks for looking, think spring!
:cheer: