I know some of you that frequent this board fancy yourselves connoisseurs of the silver screen. As such, I present for your entertainment and approval a sandwich born of one of my favorite scenes from what is perhaps the best script put to film. It features everything you need in a great movie: action, intrigue, romance, suspense, and some of the finest actors of any generation.
If you haven't been able to guess from these clues (true fans know from the title of this post), the movie is none other than the 1977 classic,
Smokey and the Bandit
. I would set the scene for this, but I'm sure you all know it by heart, just as I do.
The raws:
Begin by toasting one side of two pieces of super soft Texas toast. You want the bread to be as soft as possible: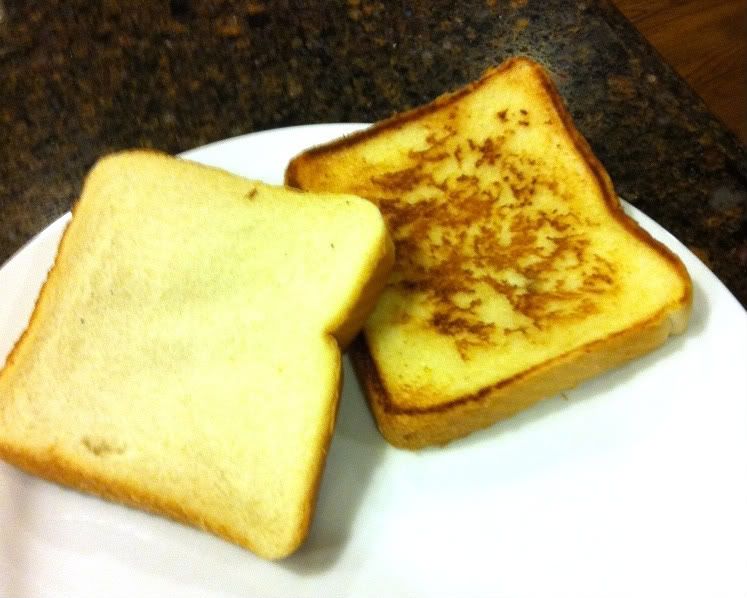 Chop a handful of jalapenos and half a yellow onion. Then slice two hot link sausages lengthwise, then slice the skin side to prevent curling. The onions and peppers are sweated in a pat of butter.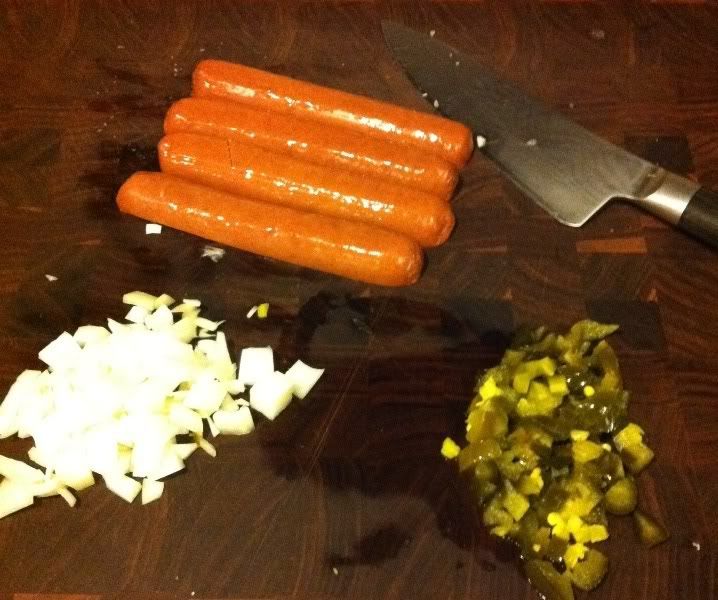 The sausages are grilled hot for a few minutes on either side: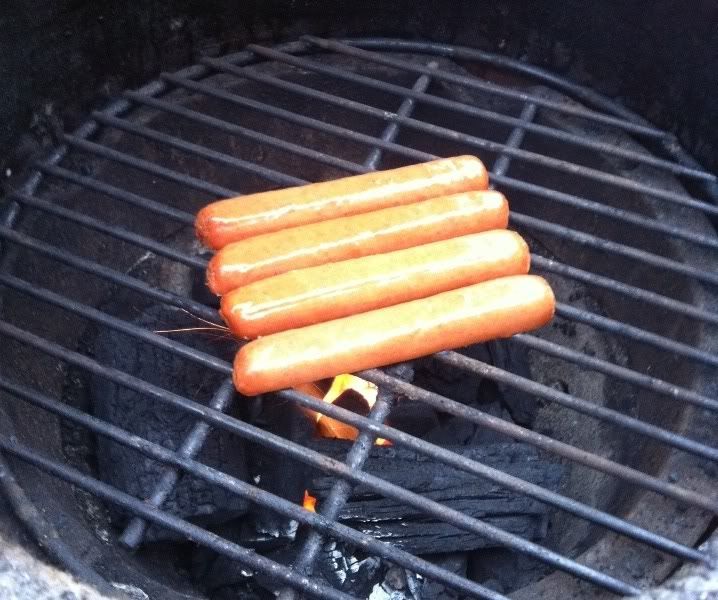 Then we begin the build. Toast, a slice of sharp cheddar, then sausages, the onions/peppers, and another slice of sharp cheddar. Splash a few glugs of Texas Pete's on the inside of the top slice of bread, then jam it all together.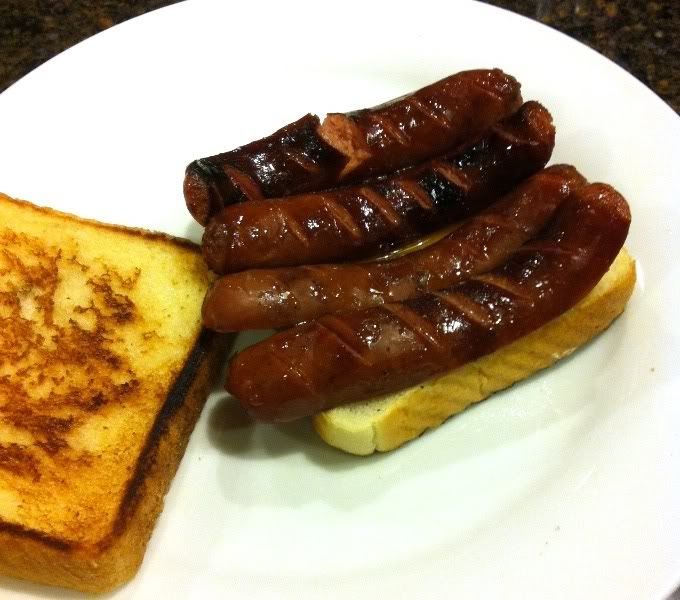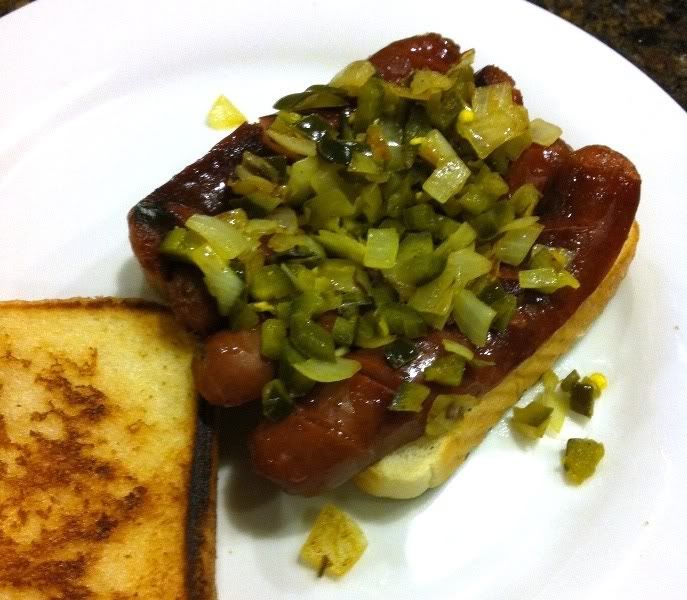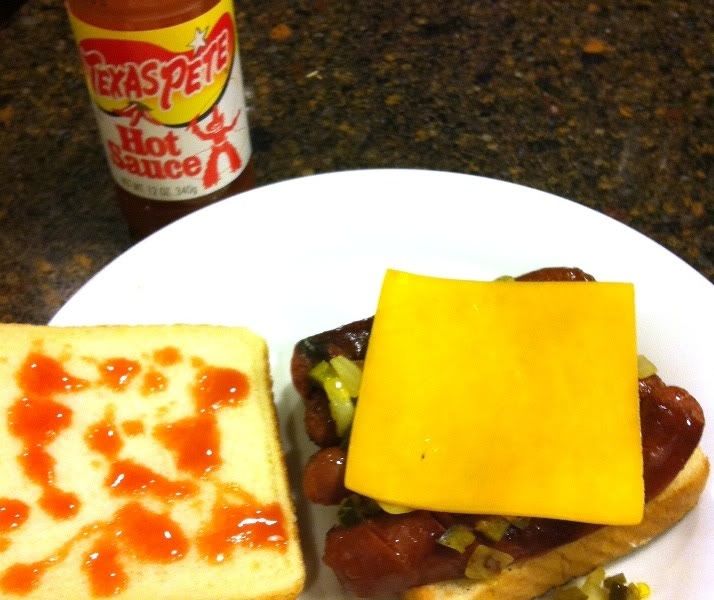 Serve it up with some fresh tater tots, and there you have it. A true American classic.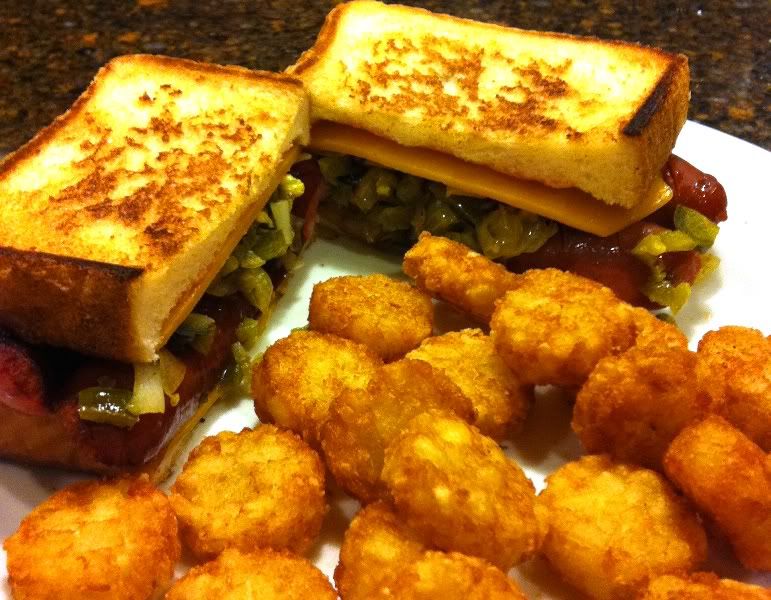 Now for the bonus question for those that have been paying attention.
What did I drink with this meal?
And five bucks to the first person to tell me what Sheriff Buford T. Justice's son tried to order at the same diner where this sandwich was first born.