Morning All:
On Monday our Guardian ad Litem office is holding a bake sale to start raising funds for Christmas gifts for the children we serve (makes more sense to have 3 or 4 sales throughout the year than all in Nov./Dec.) so of course have to have some Egged baked items. EggHatter helped too!
And since it will be Valentine's Day everything is heart shaped...starting with chocolate chip cookies, both milk chocolate & white chocolate chips...on the Egg...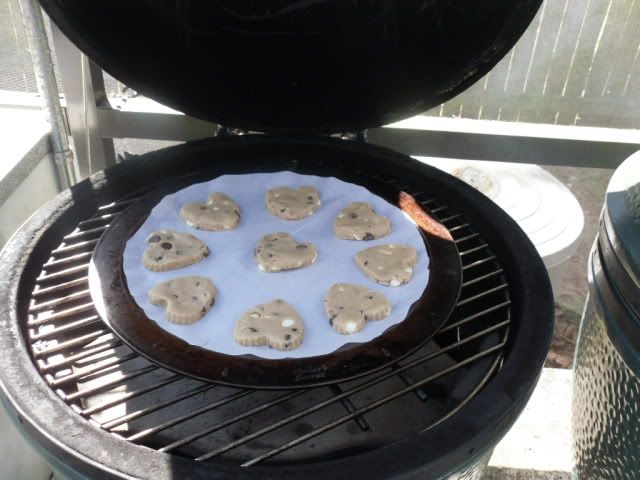 then bagged up 4 to a bag (ask $1 per bag as these are "special" cookies)...the ones not bagged are for the chefs and their grandsons...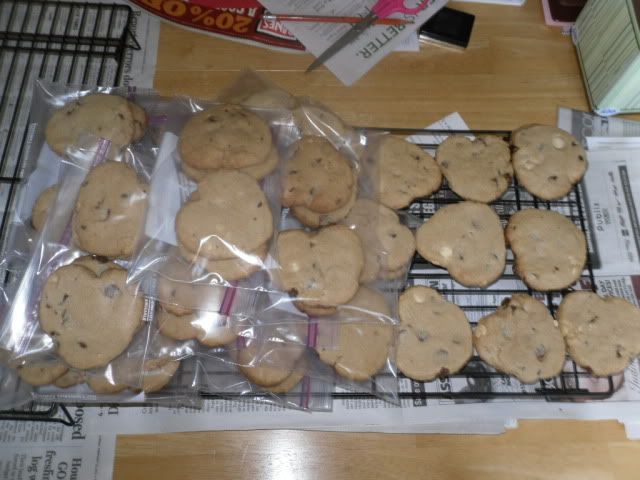 Next is a large brownie...on the Egg...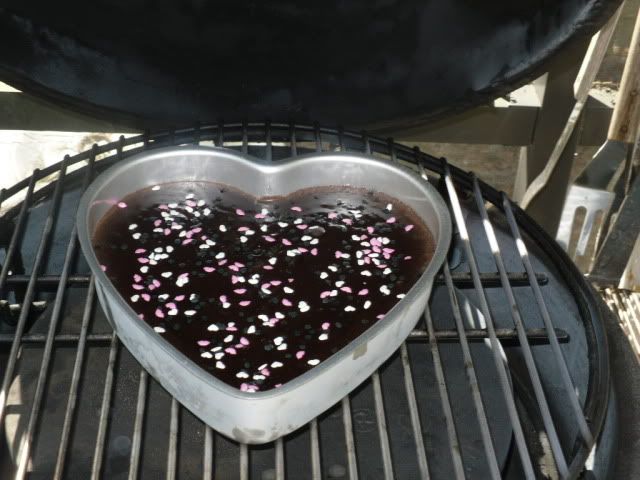 Not sure if this will be cut up or sold as a single item...finished...
And end up with some red velvet cupcakes...on the Egg...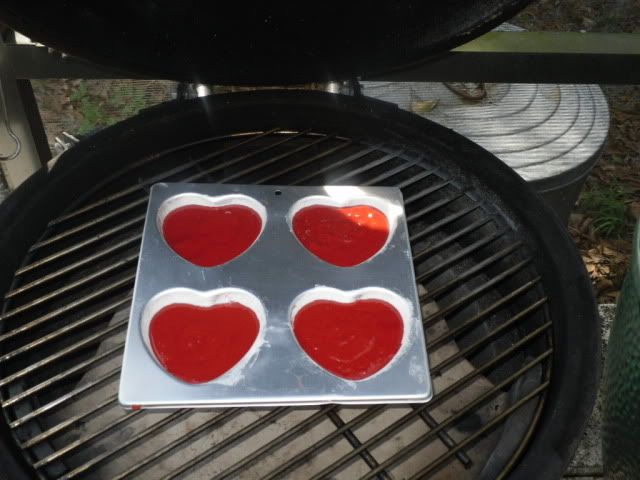 Done with icing, plus waiting to cool...
Hopefully we will make someone's Valentine's Day a little more fun and easier (plus pick up some money to help the kids)...thanks for looking at our silliness!