As most of you are aware, we had a semi decent snow storm hit the east cost this past week. Well, it appeared as though DC and its suburbs were wholly unprepared. My commute from Union Station to my house in Sterling, VA normally is 1.45 hours door to door. However, on Wednesday, it took me 6 hours to get home and I walked into my garage at 10pm.
The first photo is of the line behind me waiting to get on their respective bus.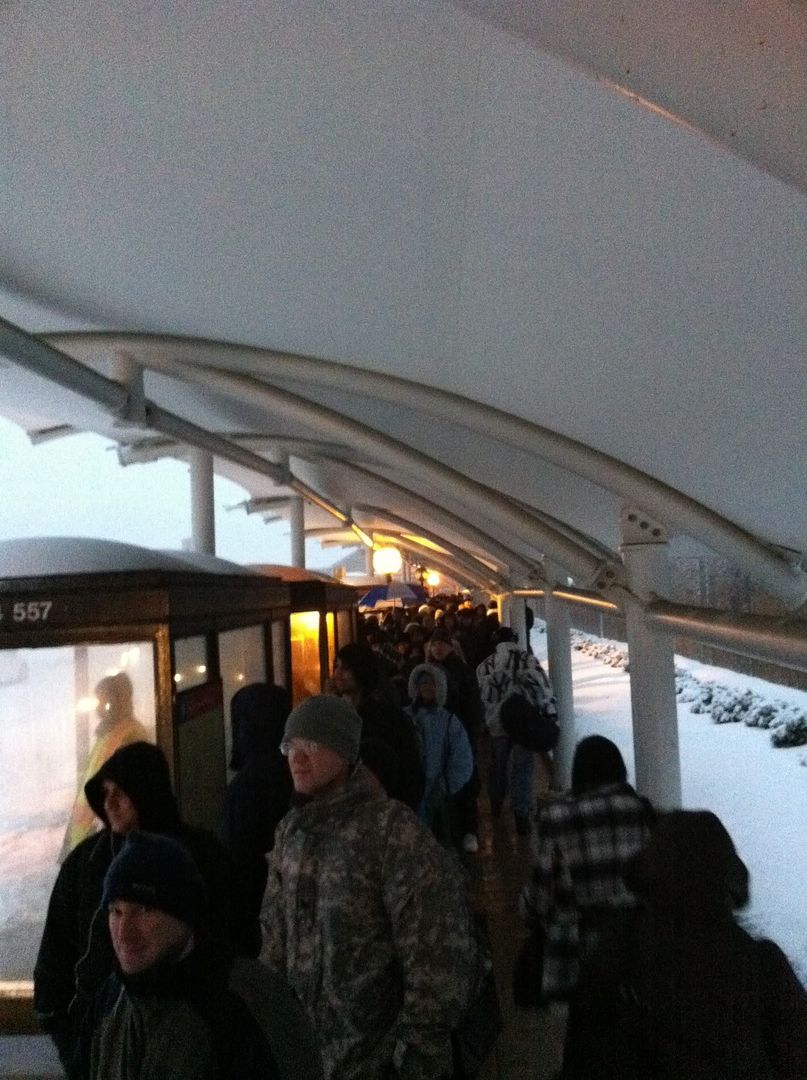 This photo is of the line across the bus lot. Luckily I did not take the 980 bus that day because I knew if there was going to be a mass of people leaving work at the same time, the 980 line would be 300 deep. And it was.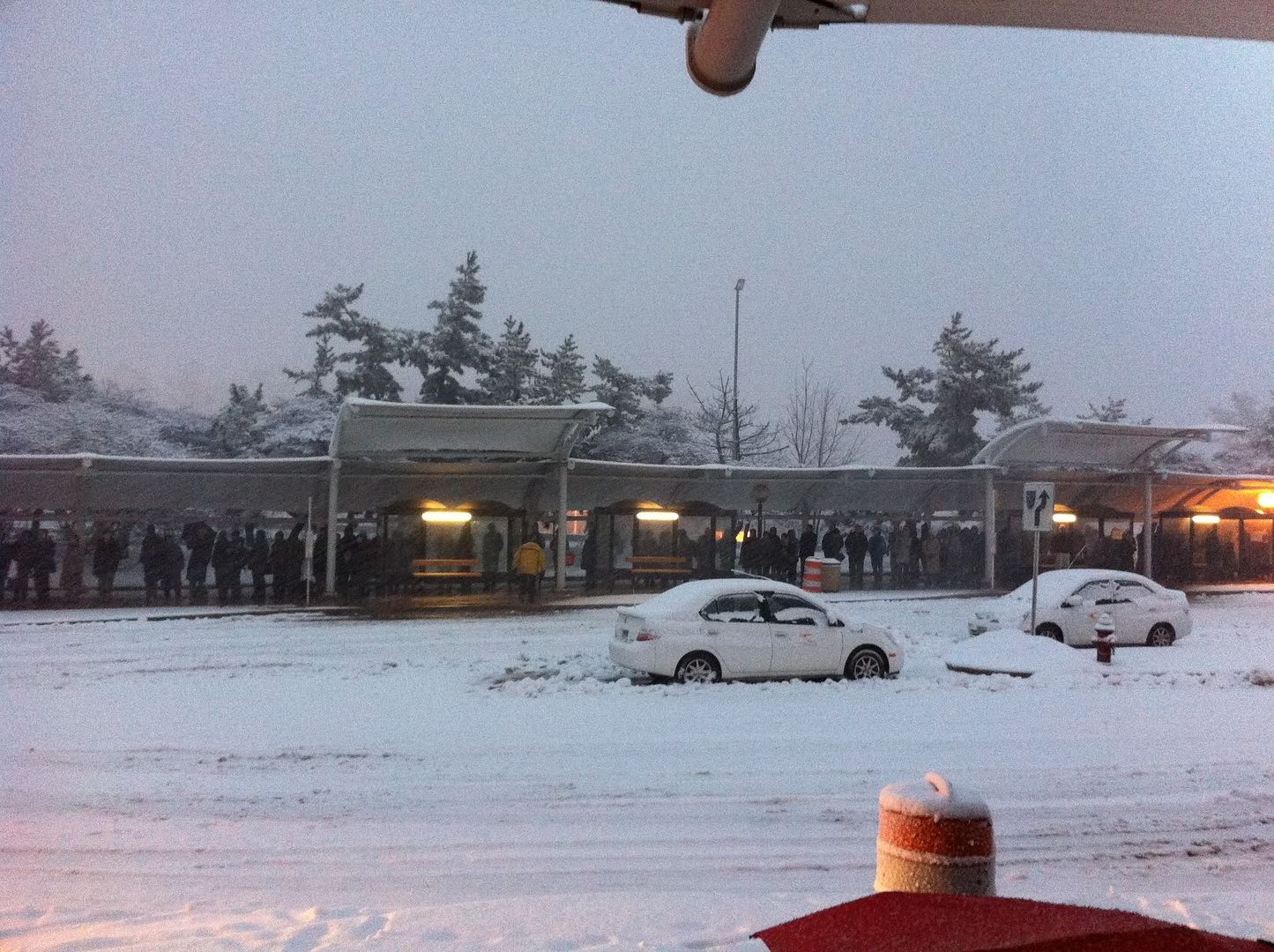 My wife was working from home and sent me this photo. She was excited that she did not have to endure rush hour with the morons who don't know how to drive in the snow.
When I get home, she says there is bad news on the deck. I freak out because my Egg is out there. At 10pm it is obviously dark outside and I'm tired so she pulls up her phone to show me the damage.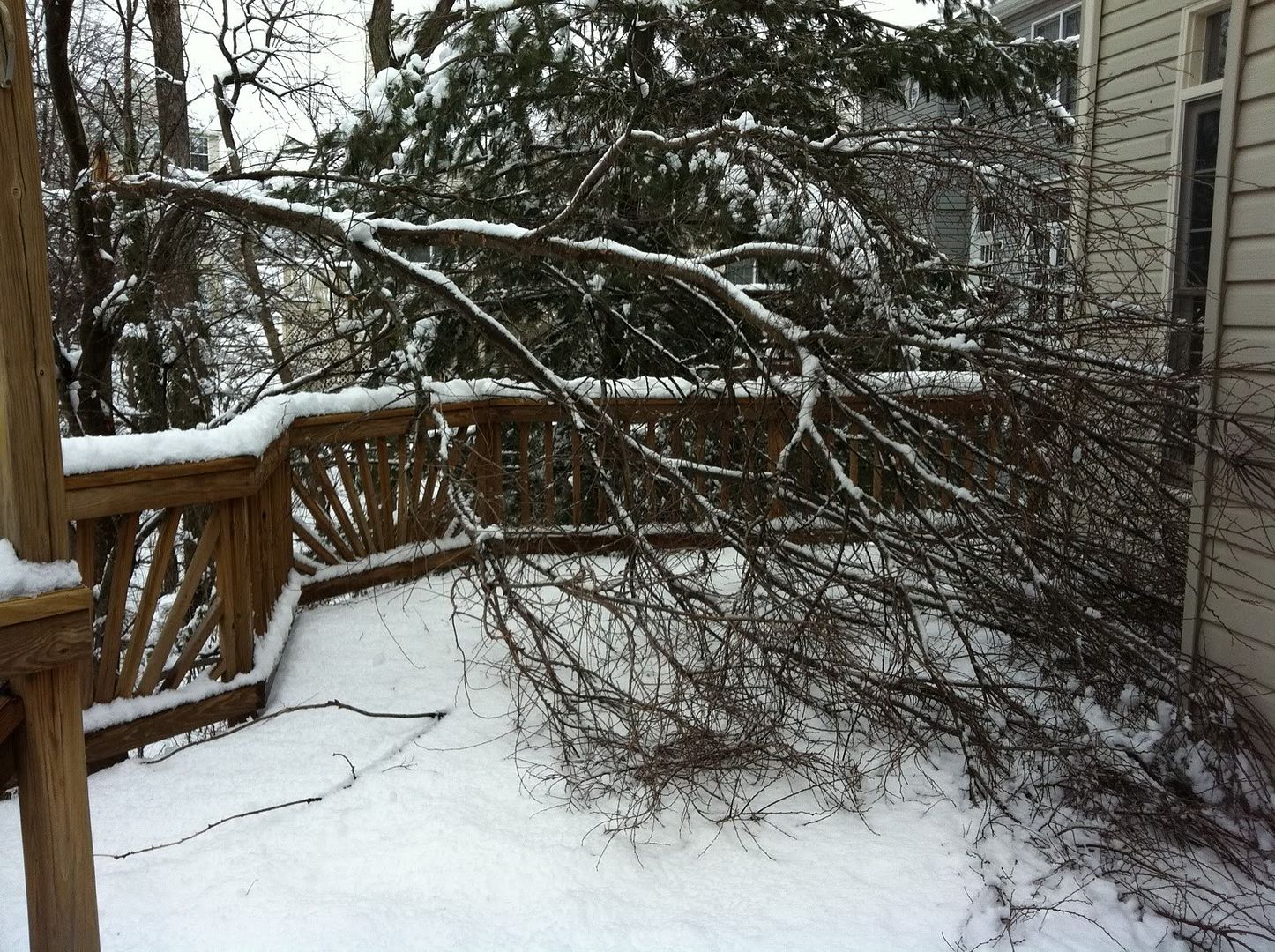 Whew.....not my beloved Egg!!
However, I was kind of happy because that meant I got to take a field trip to Lowe's to purchase a chain saw. I had a little Tim "the Toolman" Taylor grunt going. The wife just looked at me.
So, to treat ourselves, I decided to make some loin back ribs today to make sure the Egg still worked okay.
Each rack has a different rub. Jackstack Steak Rub, DP Dizzy Dust and DP Red Eye. The prepped ribs: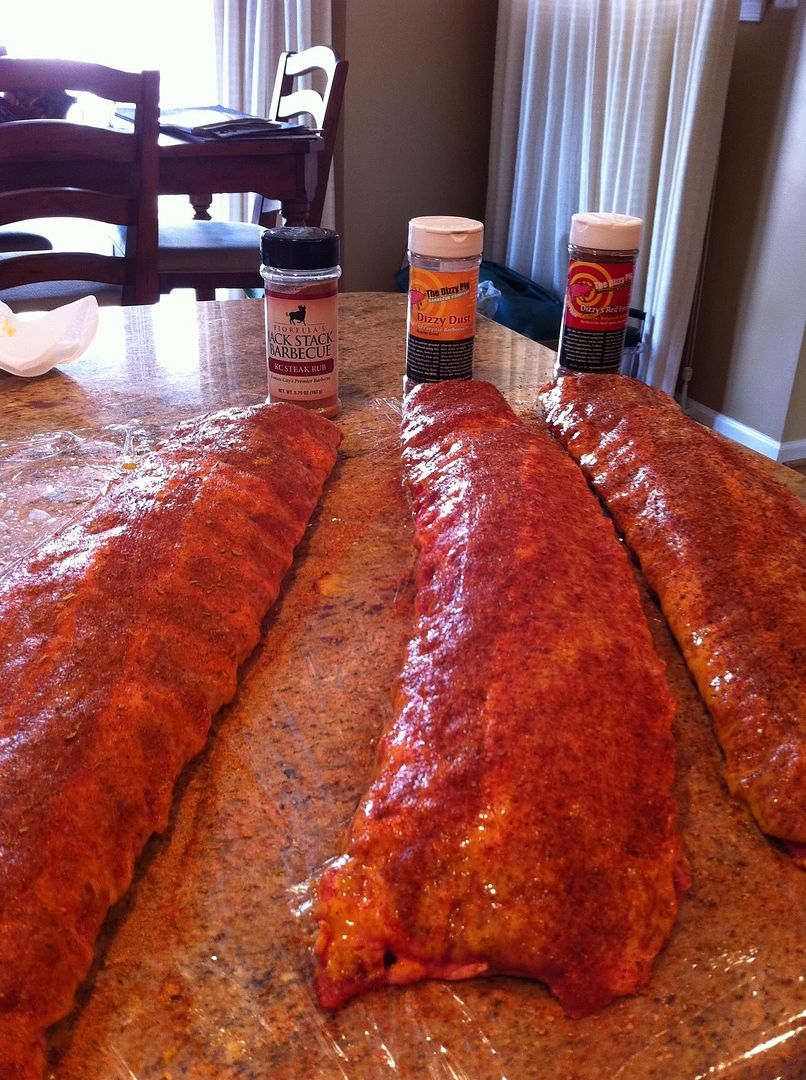 They were smoked 4.5 hours with a mix of hickory and mesquite chunks then an additional 30 minutes to set the sauce. Since the wife is a huge fan of the Blues Hog sauce, I sauced half of each rack with the Blues Hog and the other half with one of my favorite KC sauces, Zarda KC Classic Private Reserve.
I cut them up and seperated them according to rub and sauce. This is my plate:
We didn't even make it to the kitchen table. We stood at the corners of the island with a trash can between us for the bones. When we'd had enough ribs, we ate the salad we prepared as our side. Though, from the left overs, it appears neither of us really saved much room for the salad.