been off the forum for awhile, but always lurking....must have been the post-thanksgiving turkey withdrawal. ...
anyway, had a good christmas season with the wife and kids....our annual vacation out to the beach. . .then the spawn jetted off to london for 3 weeks for a college program....haven't eaten much good during january since all the dough went to her trip ...she of course ate GREAT!! ...fish and chips, shepherd's pie, steak and kidney pie....and during a weekend in paris, escargot and other good stuff . ..
but i did whip up a pretty damn good christmas meal on the egg...roasted bone marrow, prime rib and potatoe pancakes (since sydney had missed channukah at the house, i had to make these for christmas dinner for her....what the hell, they go great with prime rib!!
i went down to union meats and had them cut me some nice sections of bone full of marrow, and picked up a nice little 2-bone prime rib. ...here is the marrow dusted with a little dizzy cow-lick and the roast rubbed with herbs de provence ..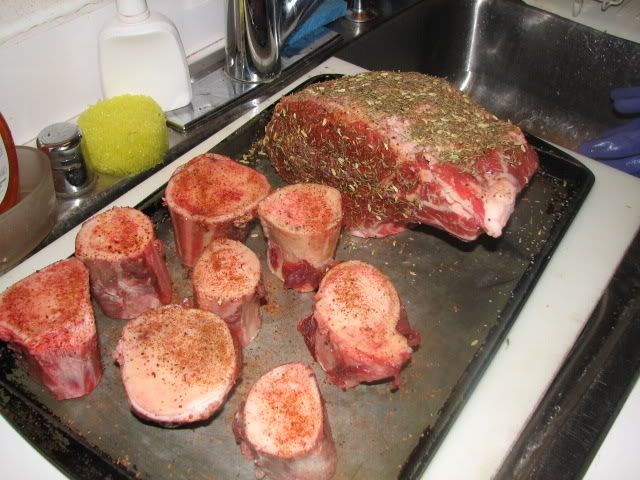 here is everything on the egg at around 500 degrees to let the roast sear for about 15 minutes and the bones roast for about 5 minutes per side just to get some flavor in them .....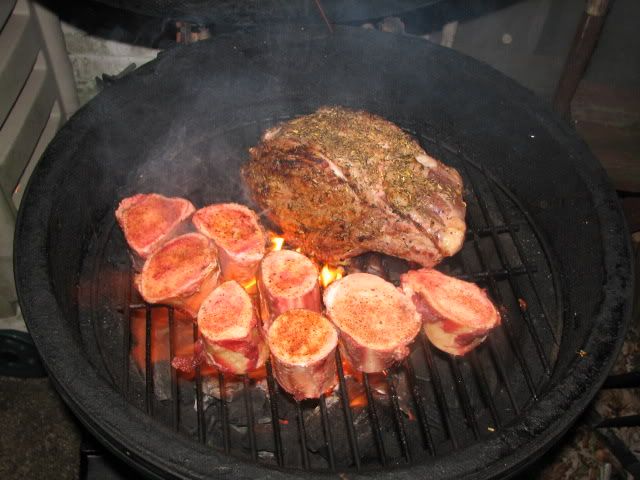 after about 15 minutes i moved everything to my second egg, set at 325 indirect to let the prime rib slow roast till done (about 1 1/2 hours), and the bones slow roast till the marrow was nice and soft inside them (about 20 more minutes)....while this was going on, i set up a skillet on the stove, sauted some shrooms, removed them, then made a sauce of beef demi-glace and beef broth. ....added the bones to that and let them simmer till the roast was finished..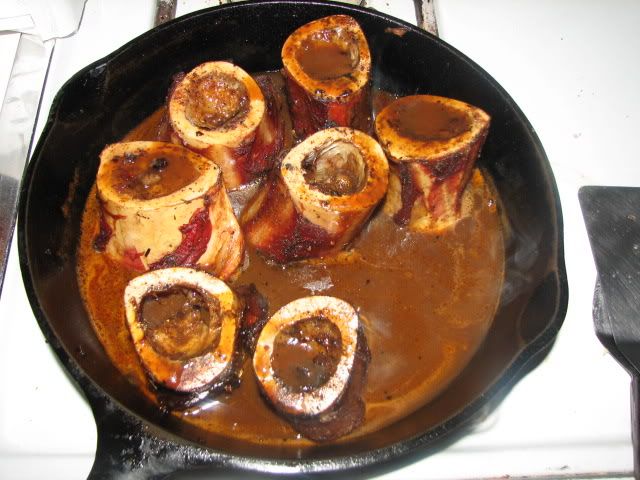 pulled the roast at a perfect 125, and while it rested, added the shrooms back to the skillet with the bones and the sauce...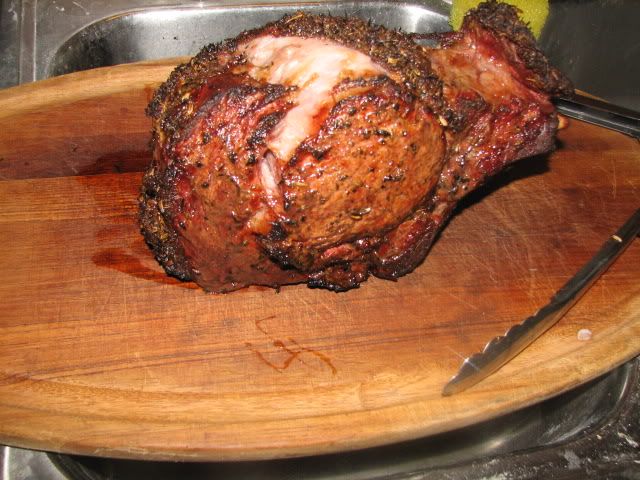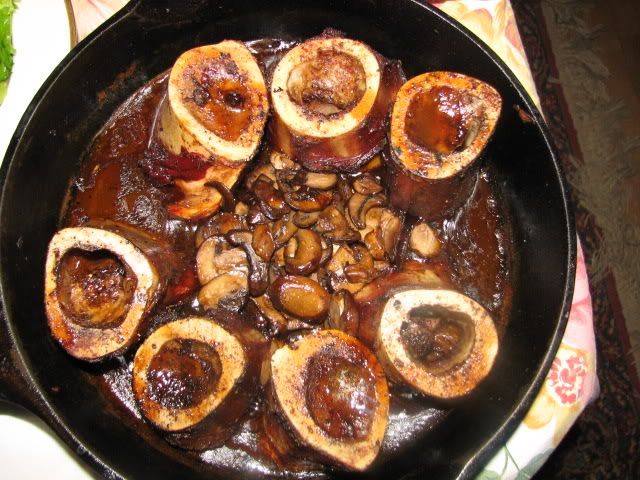 can't forget the latkes....had them going all the time the other things were going (hey, i'm nothing if not a multi-tasker...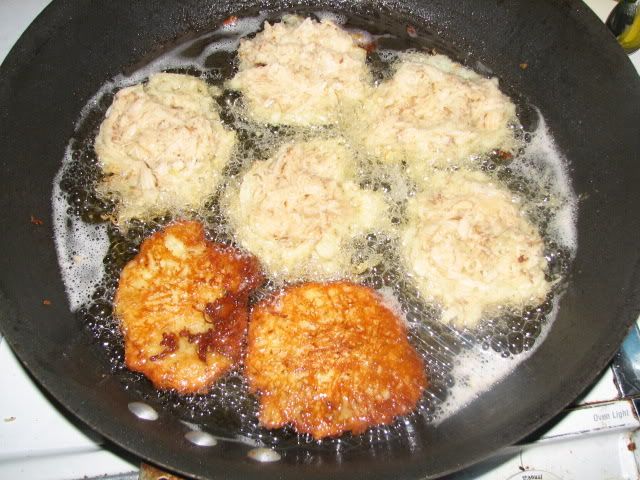 and finished on the plates....prime rib was great with the shrooms and sauce on it....and the bone marrow was melt-in-your-mouth delicious, scooped from the bones and smeared on a good fresh baguette!!..great stuff!!!