Nothing special about the cook, 5 lb butt with chipotle rub, 1" or so of apple/cranberry juice in drip pan. Went on the BGE about 6 PM last night, dome at 240, outside temp about 15. This morning at 7:30 AM dome at 230, meat at 160, outside temp about 10.
With my slow cooks at cool outdoor temps liquid collects on the bottom grove of vent door. This time they dripped down and created a little stalagmite on the patio.
I found it interesting so decided share a couple pics.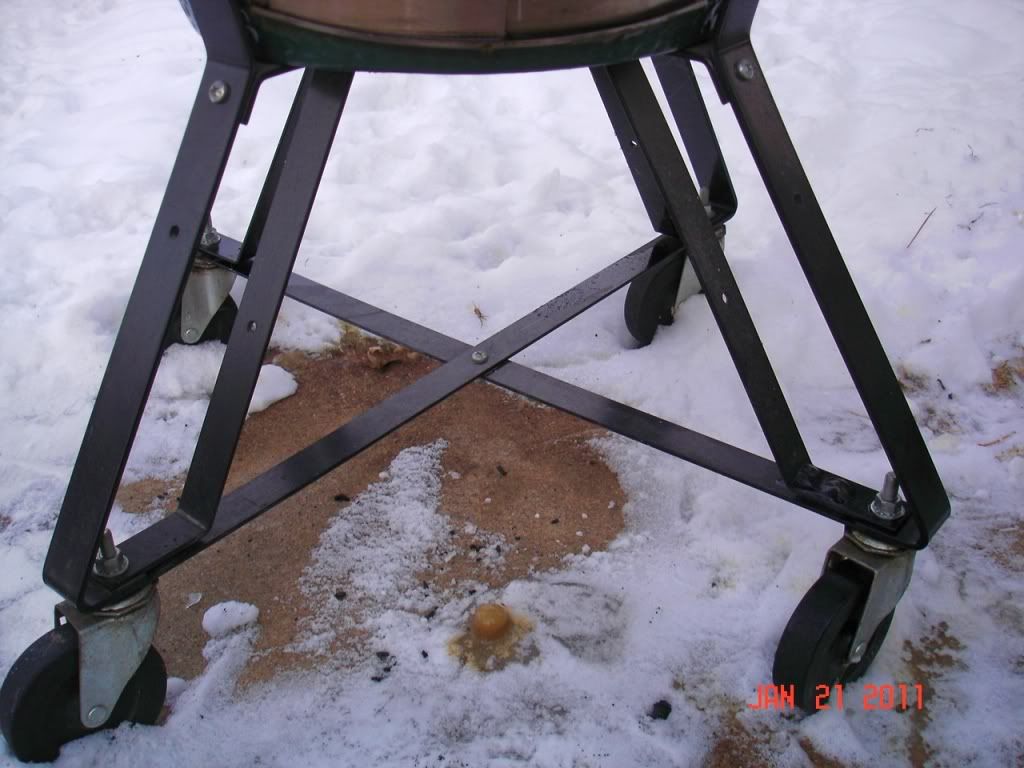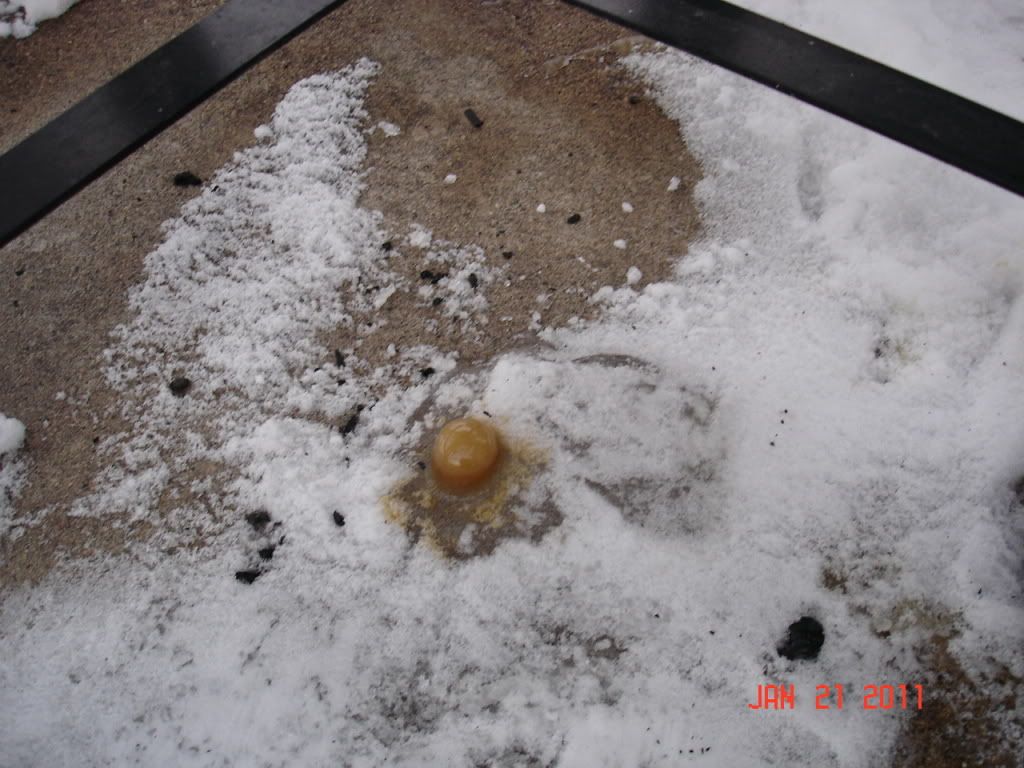 Kind regards,
dbCooper