So all the talk lately about wing throwdowns and such coming up at the Sunshine State Eggfest, I had to throw a few wings on the Egg tonight...
So here is a sneak peak Poot! We can always find a wheelchair for you if your knees are shaking too bad when it comes time for the Throwdown! :laugh: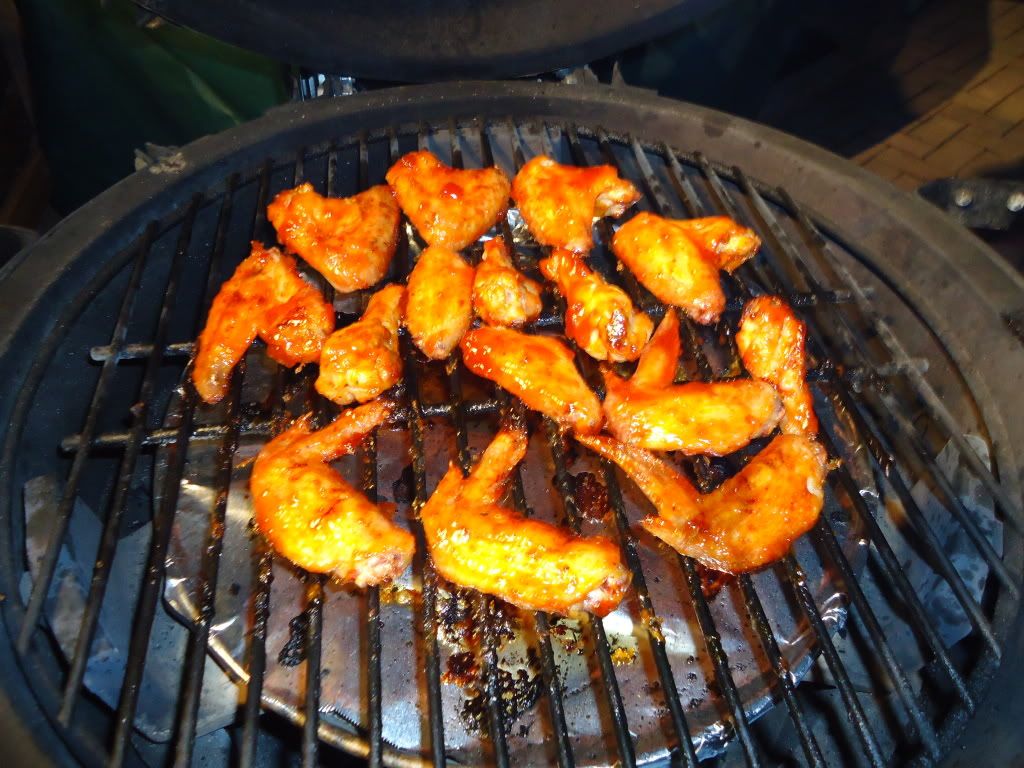 Just starting to sauce 'em up!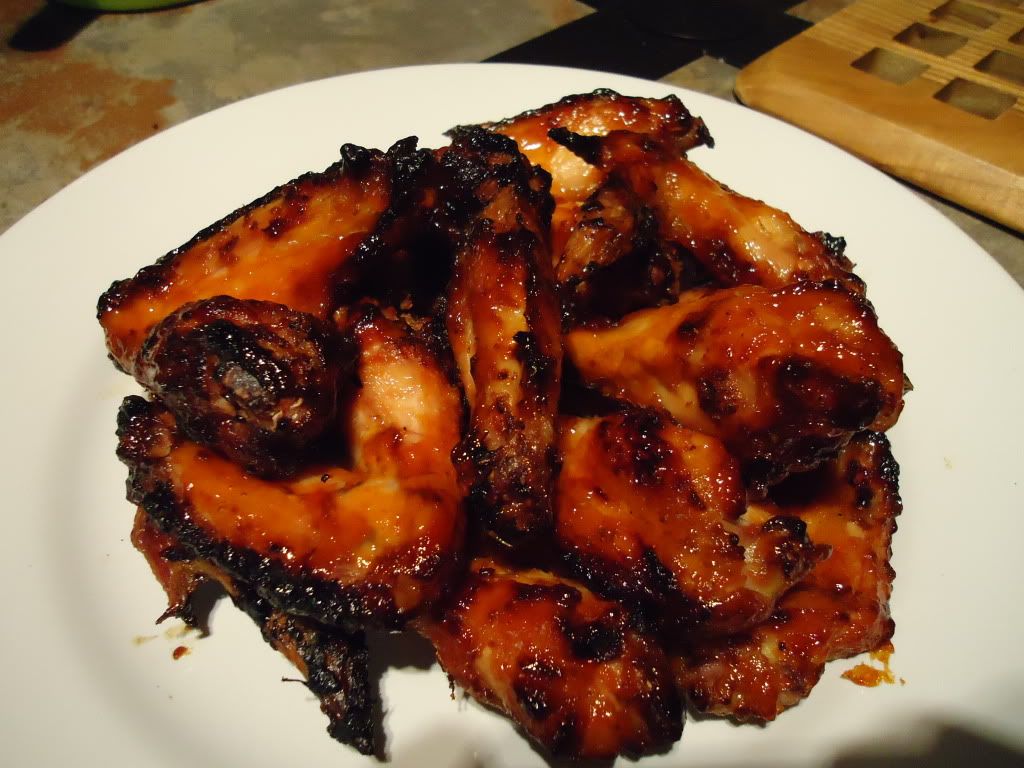 All done!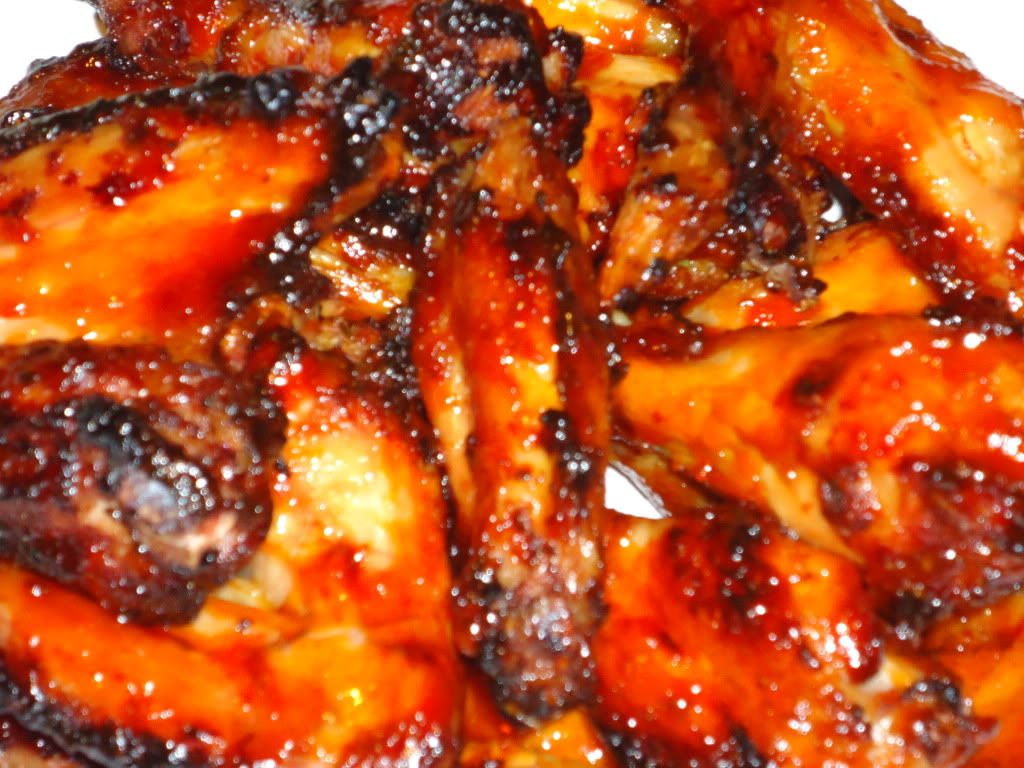 Close up of the spicy, sticky deliciousnes! :laugh:
Oh...and Bubba Tim is fine tuning his wing techniques, too! I may just have to give him my sauce recipe, and defer the honors to him! :laugh:
So Poot...are you ready for a Throwdown??? :evil: