Morning All:
We went to our in-laws for dinner this evening and our daughter-in-law had told our son that I better not bring ABTs as they aren't a Christmas food (by the way her mother had asked that we bring ABTs)...the same afternoon my son had told me about the D-I-L request I saw a post by vidalia1 with his version of mainegg's ABT dip...since we had already bought the jalapenos I decided to try the dip...it was easier actually than I thought it would be. I didn't feel like looking for mainegg's recipe since I had vidalia1's available and since any recipe is only a "guideline" I used Kim's with my own slight "modifications".
The bacon has already been cooked (on the Egg of course) and here are the pepper chunks getting happy in the bacon grease...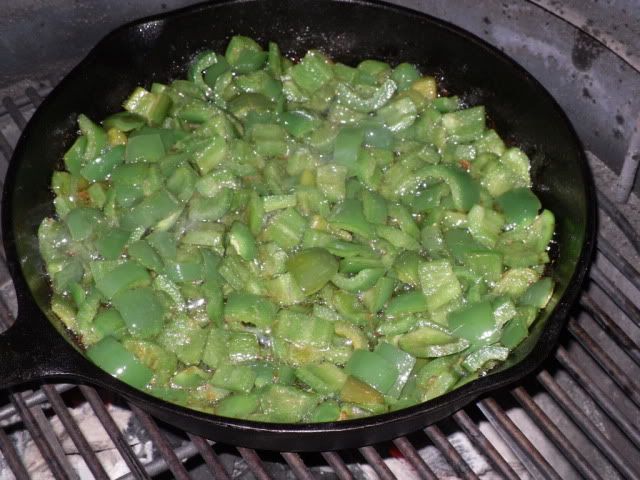 Since when I make ABTs I usually include pulled pork, I chopped up about a cup of PP that was available, mixed it with some of my BBQ sauce and then mixed it with the cream cheese, mixed and ready...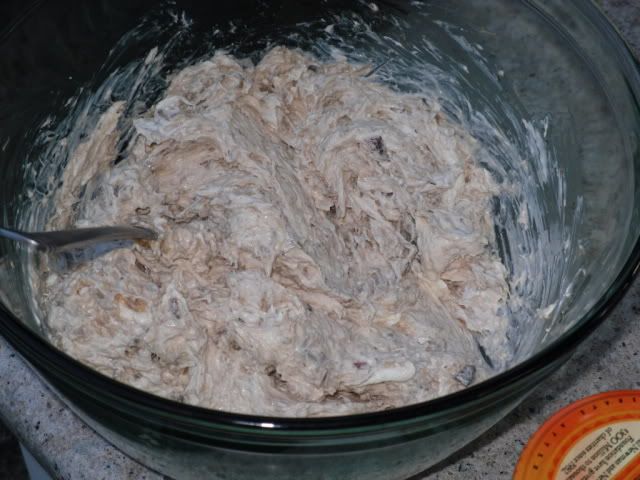 Skillet with the peppers on bottom and cream cheese/pulled pork spread with a good sprinkling of DP Raging River...
Topped that with Paul Newman's Peach Salsa (Kim's recipe said Pineapple, but due to a brain fart I grabbed Peach instead), bacon ready to top it...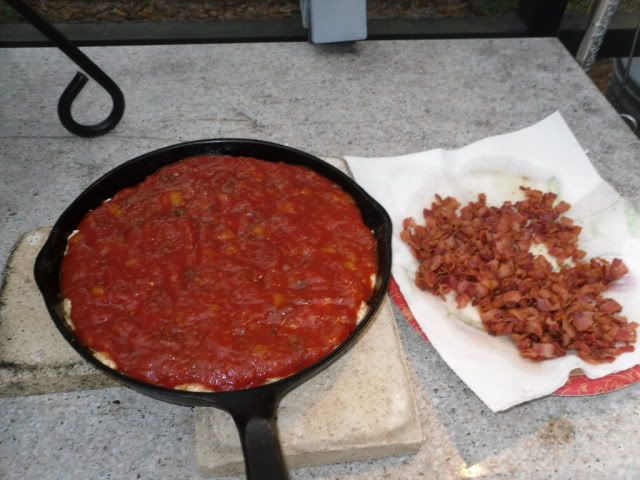 this then went back on the Egg to get everything warm & happy together, then into a basket to take to the dinner (only about a mile from our house)...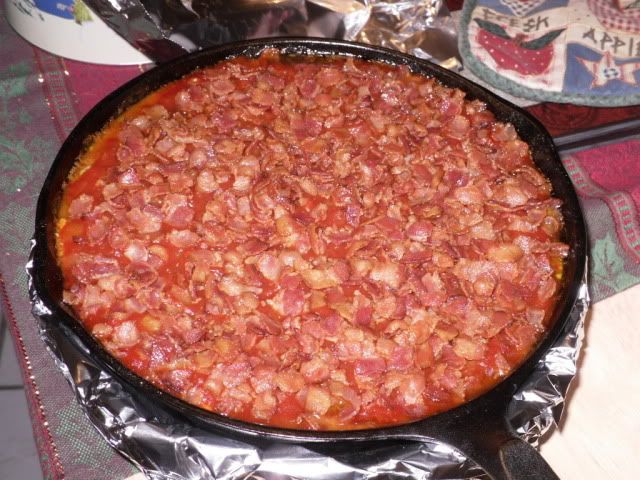 I had never eaten this before myself (just missed it at the EggFests somehow), but it is VERY good and quite easy to do. Oh yeah, even the D-I-L said it was good and that I could do it again anytime. :laugh: