Coworker asked me to do another brisket for her for her Christmas eve dinner with her friends and family. Hope it turns out alright. At hour 12 and stuck in plataeu. Also doing some boston butts for pulled pork for a couple of the wives coworkers to give as gifts. Will pull and vac seal. Also did 18lbs of buckboard bacon that I handed out to my coworkers yesterday and some to a couple of the wives coworkers. Hope they enjoy it!! No pics of the bacon tho!
Good news is that one of the coworkers is on her way with her husband to pick up their new Egg. Will try to get her to tell him to register here. Told her she will probably spend more in Eggcessories and cooking utensils than the price of the EGG,
So that is the 6th Egghead I have converted, with several still sitting on the sidelines, guess I will just have to stop feeding them, LOL!!!
Bristket at 12hrs: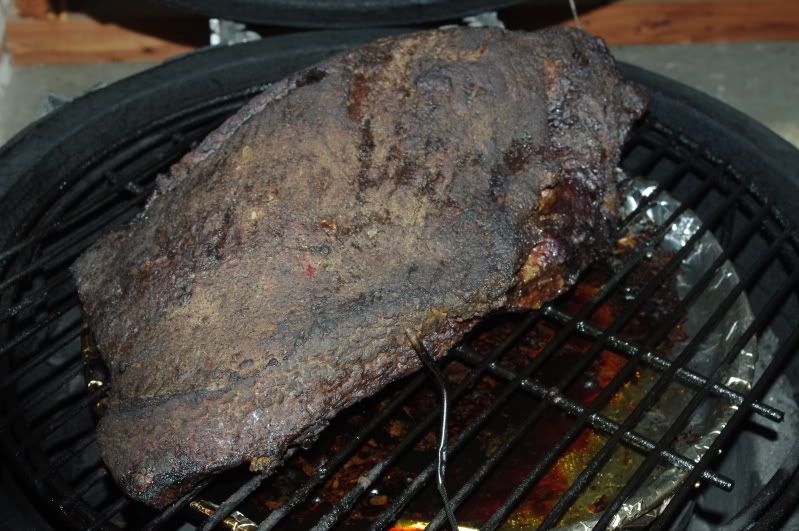 32Lbs of butts: