I'm so excited! :woohoo: :silly: Mr. FedEx delivered these a short while ago! Although the manufacturer of these knives is probably five hours away, I ordered them from Knife Merchant (in San Diego :( ) to save about $60 from buying them from the manufacturer; saved about $80 if I had purchased them at the place I tested'em out. The are Lamson Sharp "Fire". I bought them because 1) I loved the feel, 2) they are made in the U.S., 3) they have life-time sharpening, and 4) they are pretty! Maybe not in that exact order!! :silly:
:woohoo:
I got a magnet block for them and my hubby has put it up already!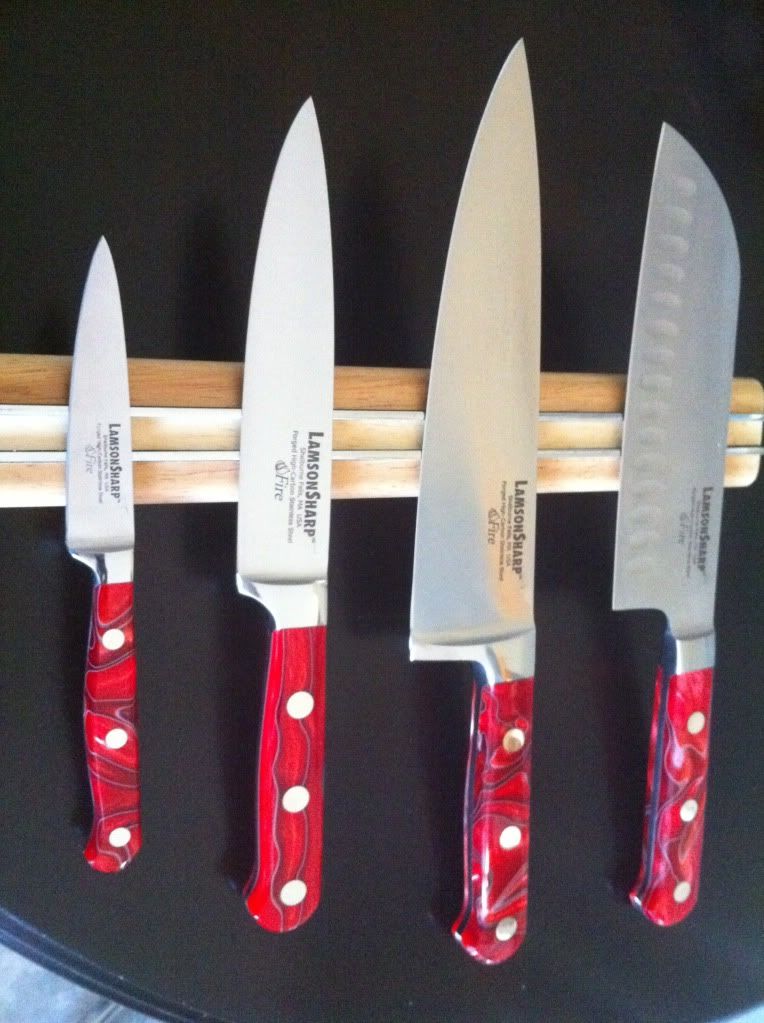 Here's a close-up of the pretty handle! Looks like a bowling ball!