Yes boys and girls its time to tick all those Yankies off once again and show'em how the correct Philly Cheese Stake should be!! :woohoo: In all fairness to the Northern brethren the origional idea was good but as with most things needs improvement! More butter and shrimps improve anything so lets do it shall we?!!
The raws: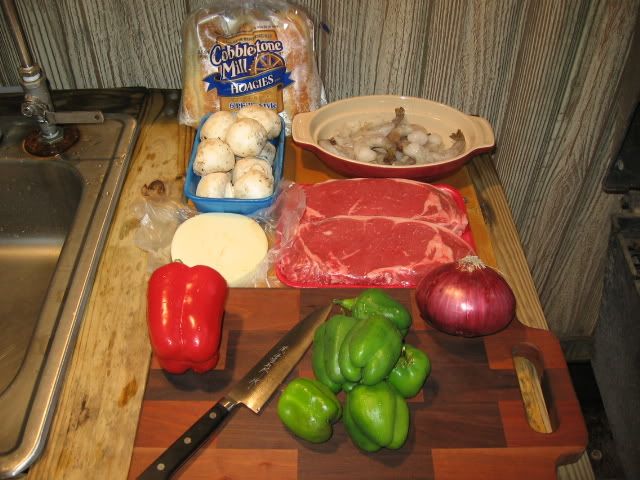 In the low 50's with a lot of wind tonight so I fired the Small and put it at about 175 to warm the bowels and keep the stuff warm as it would cool in a hurry. Preped everything as well to cut down on time.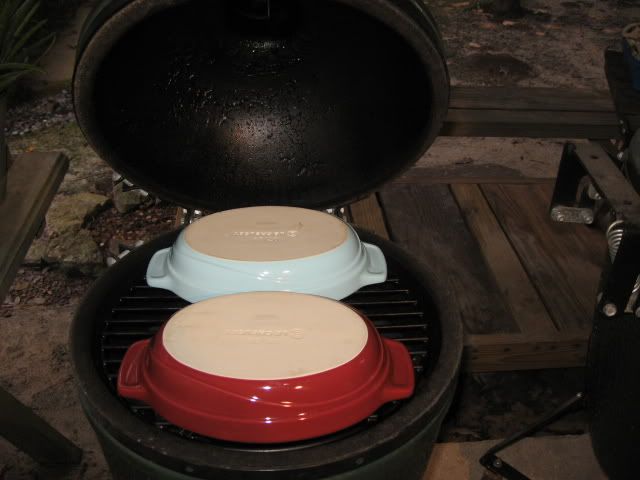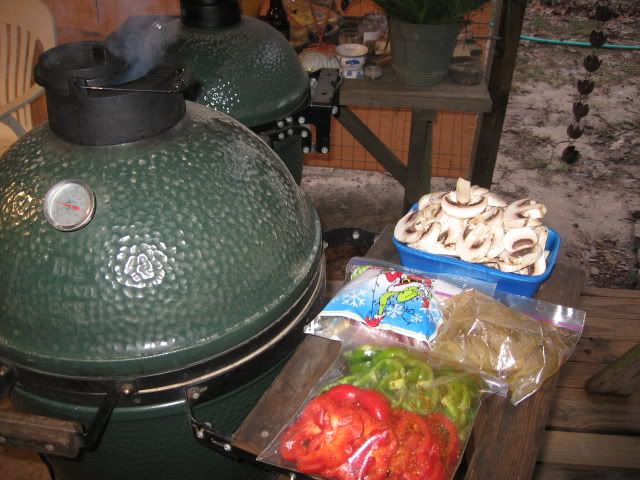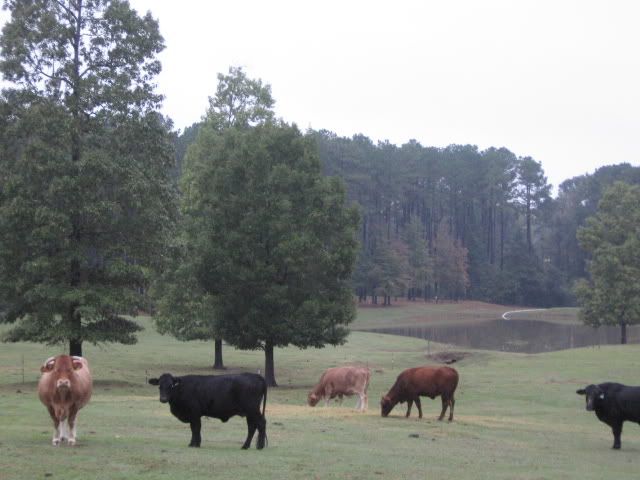 Some real butter in the skillet and vegs were pre tossed in EVOO and DP's Swamp venium.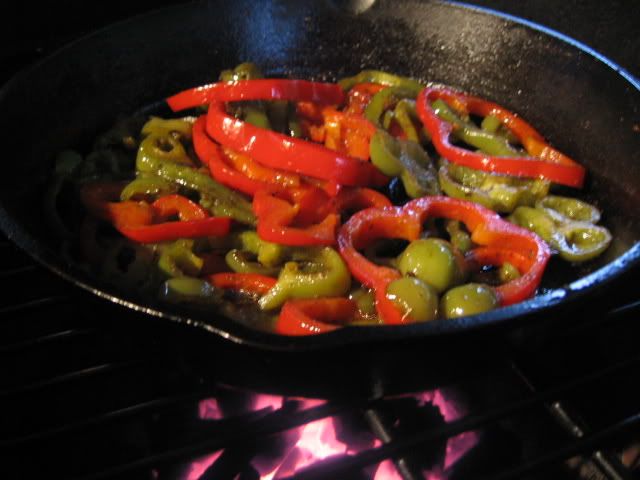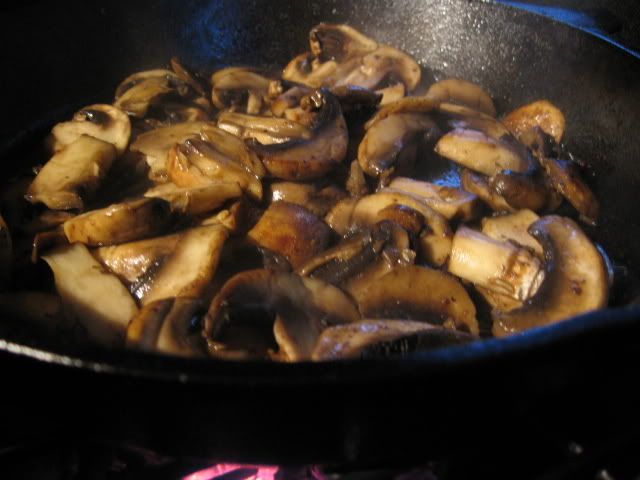 Shrimps are the key to a proper Philly! :evil: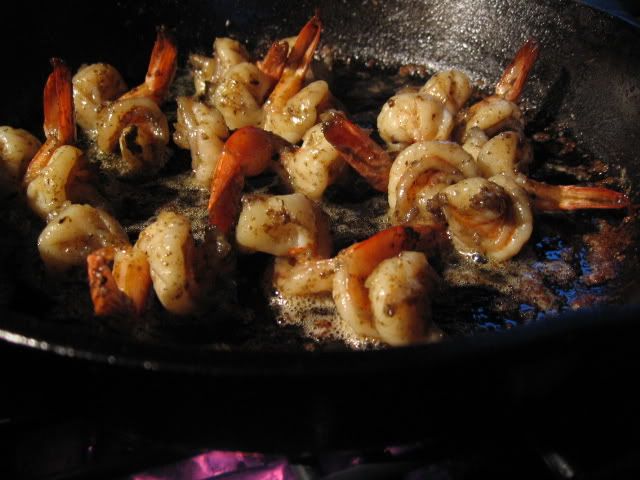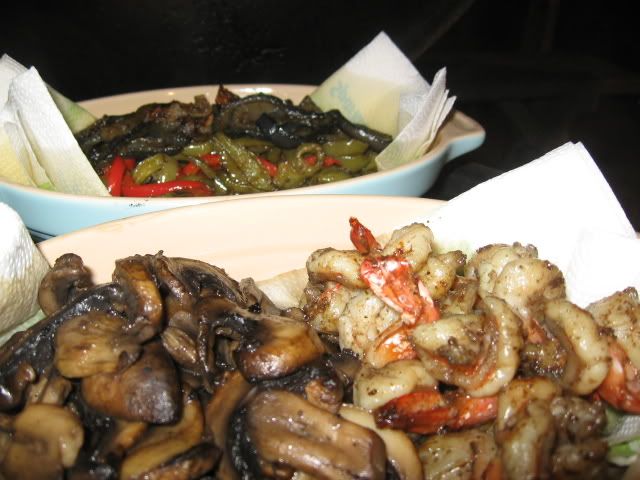 Next up a couple New York strips. I prefer ribeyes but they were on sale so Strips it is.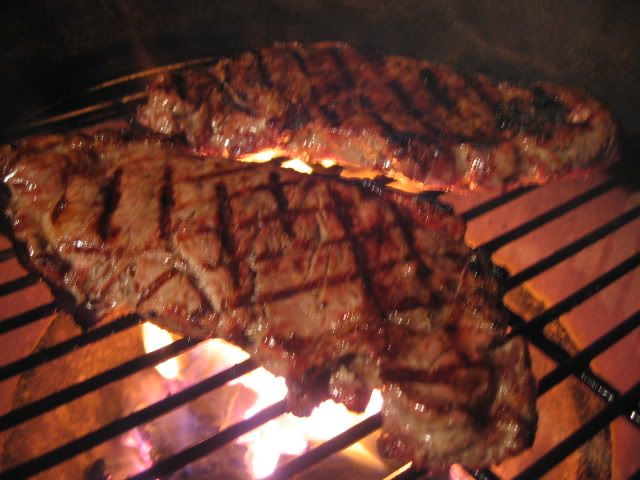 Add some Parvalon cheese and nuke for about 30 seconds. Add some guakamolie dip to complete the meal.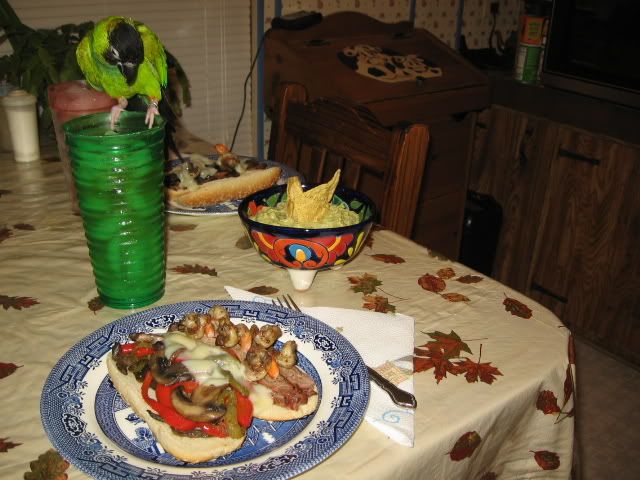 In this season of politics with all the hurt feelings and finger pointing Auron and Andy want to know: Why can't we all be friends?