Morning All:
Passed on using either Large tonight and went with the Small & Mini. Started by putting a couple decent ribeyes in the sink with hot water for a little hot tubing...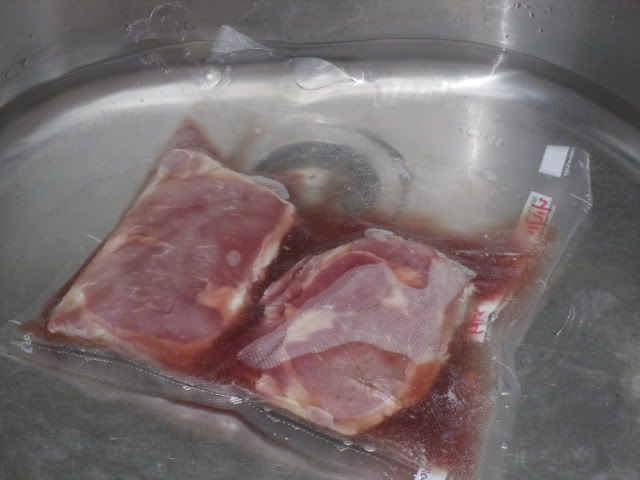 Looked around the kitchen and found two sweet potatos so went with sweet tator rounds. Slice into 0.5 inch slices, brush with EVOO, sprinkle on Pineapple Head and brown sugar...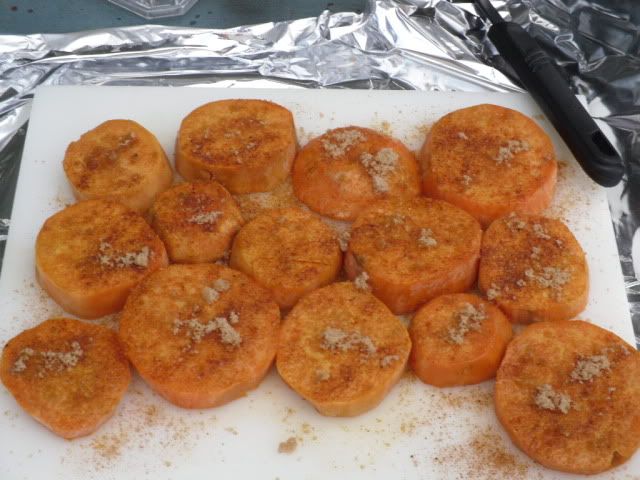 Got the small up to about 400, put the round griddle on to heat up. Once it was hot, added about two tablespoons of butter and then the rounds. Here they are after the first turn...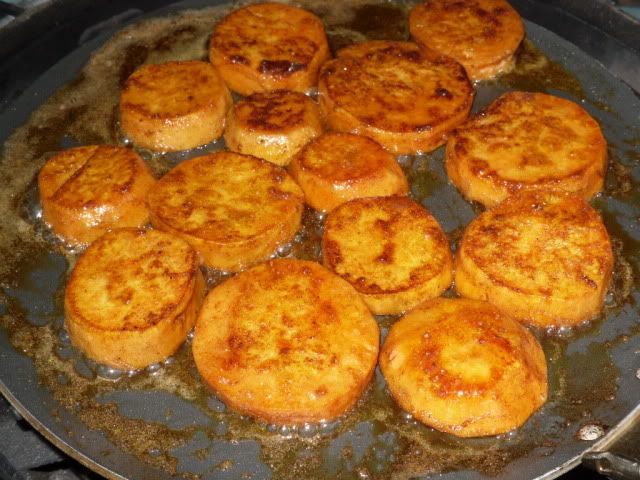 The steaks went on the mini for a few minutes while the sweet tator rounds finished and ended up just right...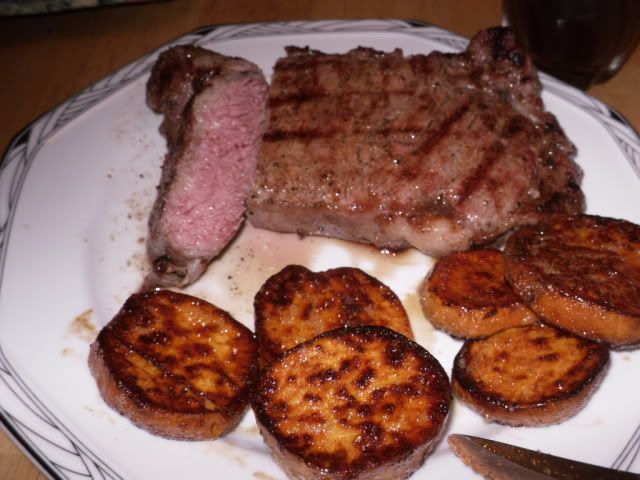 The carmelized sugar/butter/PH was perfect on the sweet tators. While I would have rather been in either Waldorf or Austin for the EggFests, this was pretty good too!