Morning All:
A couple of weeks ago did some
Tilapia on bed of lemons
and EggHatter said that was one to do again...so tonight we did...with a couple of minor modifications.
Still used some Tilapia fillets, but this time on a bed of lime slices with pieces of culantro and a sprinkling of Tsunami Spin...on the small at about 400...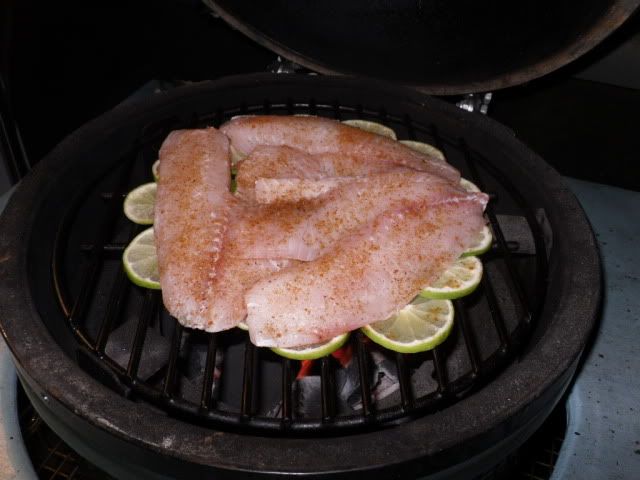 Also cut up a sweet tator for fries...a little EVOO and a sprinkling of Pineapple Head...on one of the Larges...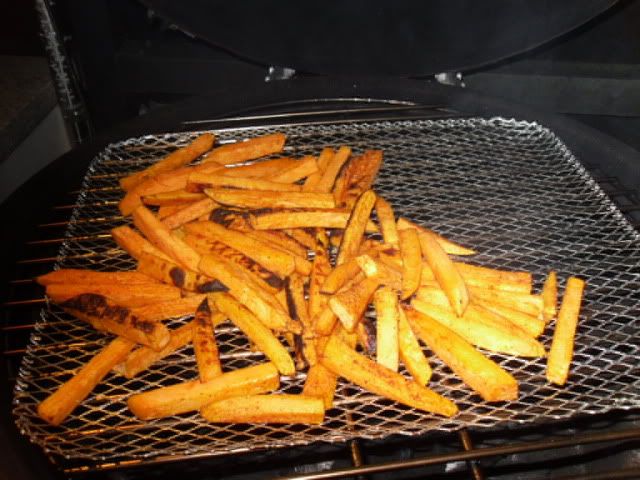 Here are the finished fries, up close...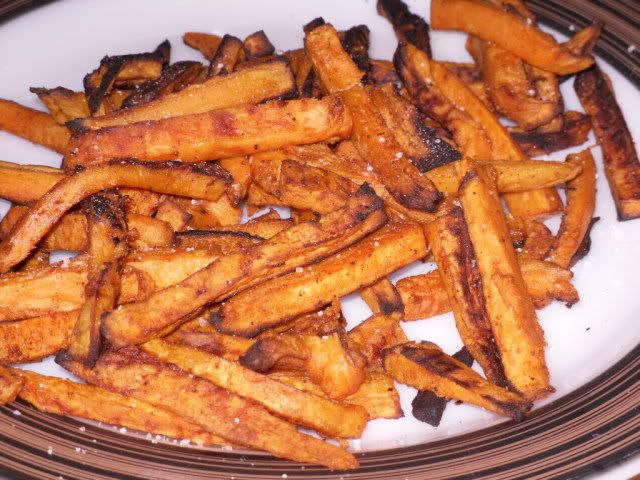 And the fish was perfect...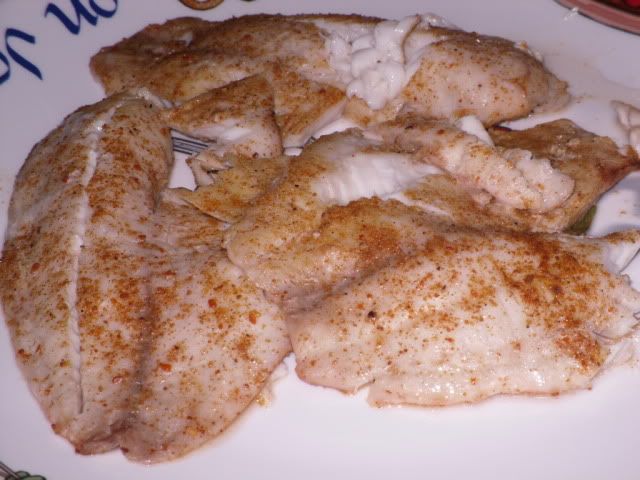 No conversation at dinner as all EggHatter did was "oooooo"..."aahhh"...while she ate.
Have a GREAT day!
Jay
Brandon, FL