I did a partial Mad Max turkey. I didn't make the gravy.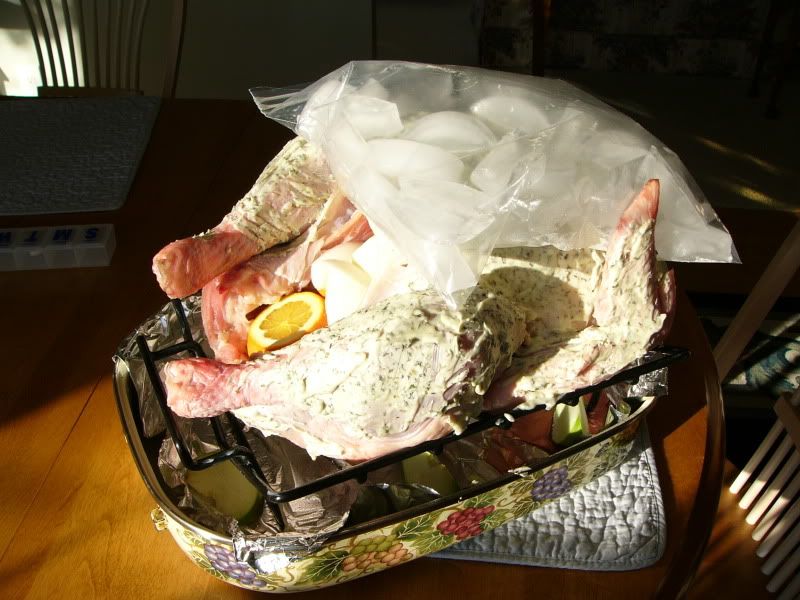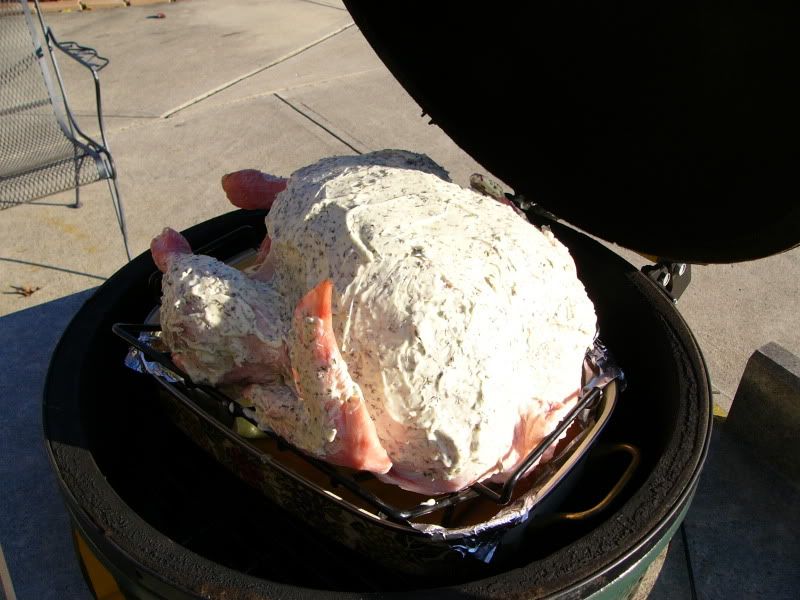 Not quite done.
Done! Everyone was very kind in their compliments.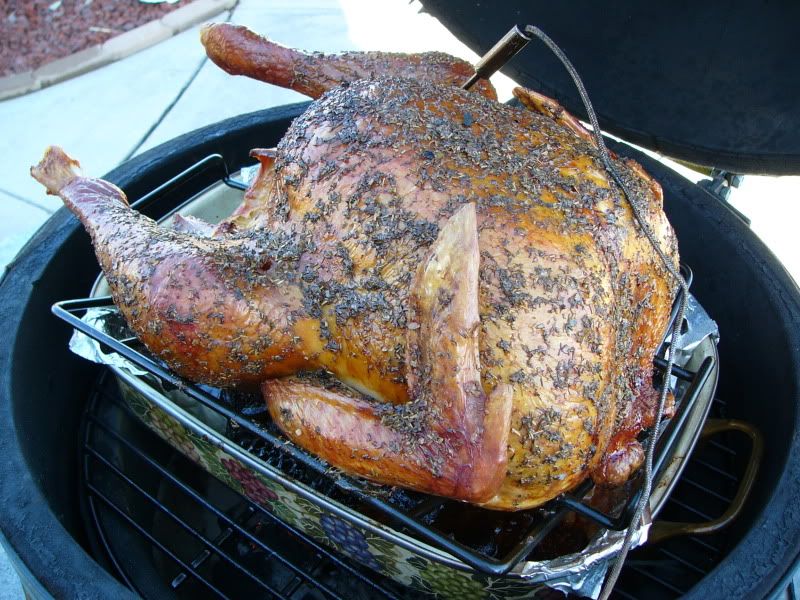 I've had my BGE 2 1/2 years but I didn't have the nerve to try a turkey until this year. I had fun doing it and I will definitly do another next year.
Frank from Indiana