With all the OT out at the plant seems all I do is quick and easy cooks and my forum time is in dire need of improving! Just some really easy pork stake with DP's Redeye. The raws:
Coked direct at about 300 all of them with a chunk of presimmon for 10-15 min. till they start getting a slight stiffness holding an edge.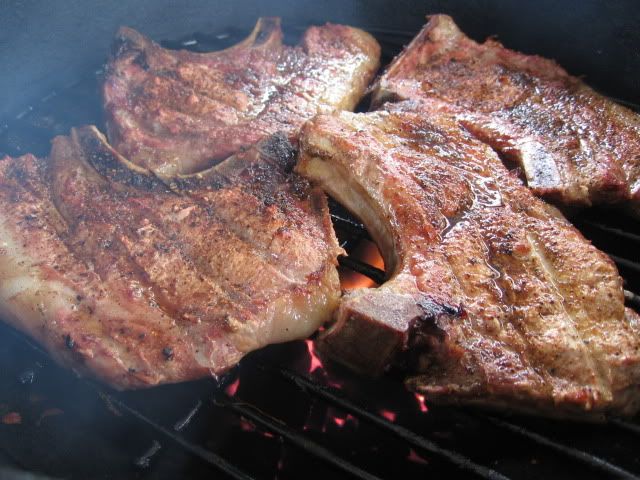 Wife likes hers cooked well (read dryed out! :blink: ) with a little char.
The leaves are really nice right now. Wish I was ridding! :woohoo: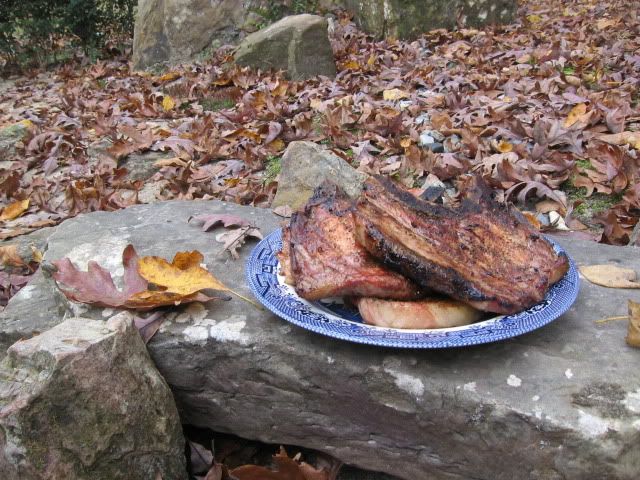 Add some oven baked tater wedges with EVOO sea salt and pepper, some corn with La Bomb mixed in and a nice, ahem, mild pepper and even Jake approved! :laugh: Back to work.