Saw this recipe on Food Network this morning. Made a pie crust with 2 sticks of butter, 2.5 cups of AP flour, and a tsp of salt. Divided it into two portions and let rest in the fridge. Chopped 4 strips of bacon and browned them. Put 2/3 cup of heavy cream in a small sauce pan with 4 sprigs of thyme and brought to a simmer. Turned off the heat an let steep while I finished the rest of the dish.
Rolled out one of the crusts and put into pie dish. Sliced some russet potatoes and layered them in the crust. Put a third of the bacon and salt and pepper on the slices. I left 1/4 of the pie without bacon for my vegetarian daughter.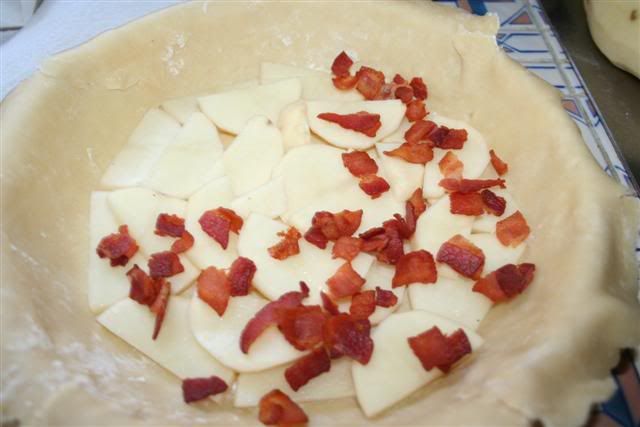 Did two more layers of potatoes and bacon. Then removed the thyme sprigs from the cream and poured it over the potatoes. Next I covered the pie with grated gruyere cheese.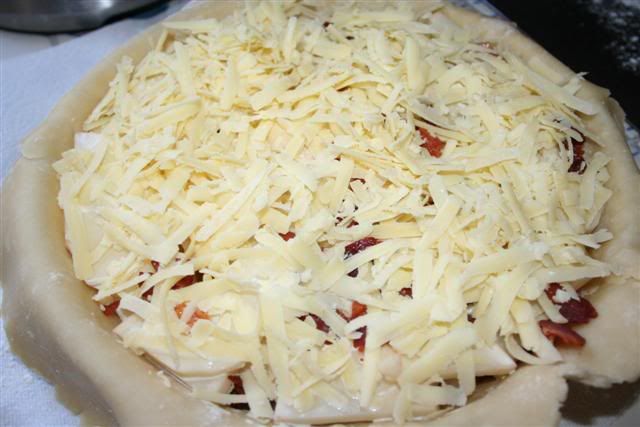 I rolled out the second crust and topped the pie, crimped it and brushed on an egg wash.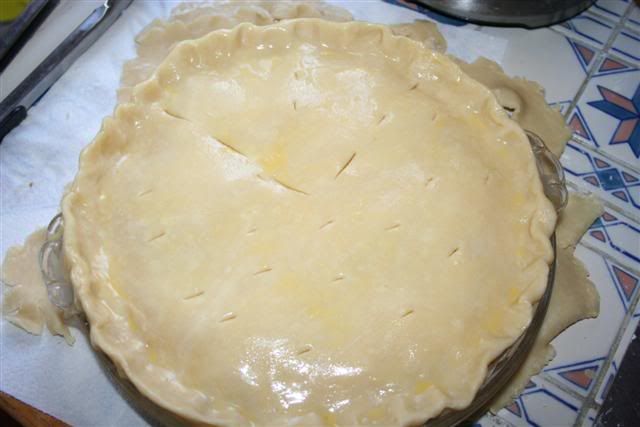 Put on the Egg indirect at 375 dome.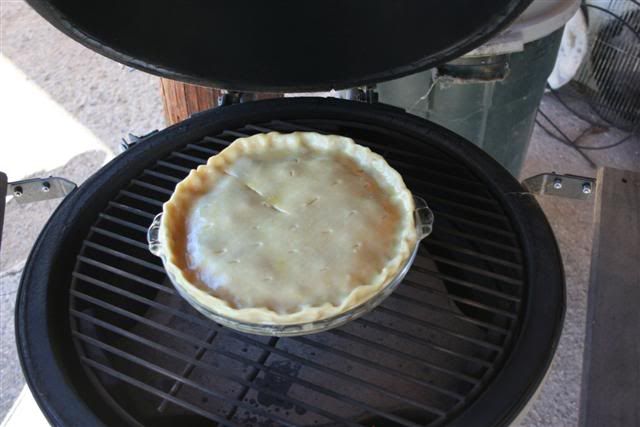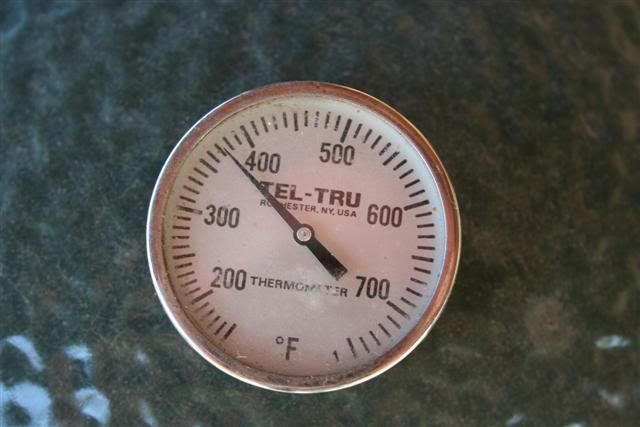 The recipe said 1 hour but I wasn't happy with the color of the dough so I went an hour and 15 minutes.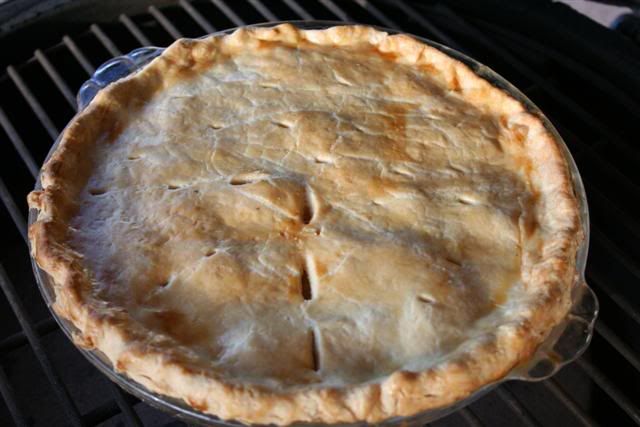 It didn't get the pretty color I was hoping for but it was light and flaky.
All in all I would say this is a fair amount of work but worth it. The thyme infused cream and the Gruyere made for a really great flavor. And considering that was my first home made pie crust, it was fantastic. The recipe is on the Food Network site under $10 dollar meals. -RP